You may remember purchasing magnetic therapy products from a display set up at your local Melbourne or Victoria Shopping centre. I use to love to work in Melbourne where I use the say "Where the weather is cold, but the people are warm". Up to Five year ago out company was rotating in nearly every shopping centre Australia wide. Since then my wife Jannese and I (Cameron) have scaled down to a family business where we make our sewn magnetic products here on the Gold Coast. It is very nice to be able to say that our Magnetic Products are Australian Made. I am one of the remaining few, you may be surprised if you ask the question.
After dealing with thousands upon thousands of clients on a personal basis we now have a wealth of experience that we can now pass onto you when it comes to magnetic pain relief. Jannese herself has undergone major back surgery with two discs replaced and one fused. There is very little we cannot answer. And remember as a husband and wife team you can email or ring us at any time. I get calls at very unusual times.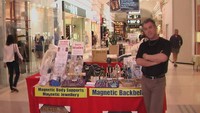 Cameron at Centro Shopping Centre Gympie
As for our magnet therapy product range. We have the largest range of Australian made magnetic products for your whole both, so we have you covered.
View our Range of Australian Made Magnetic Therapy Products
Here are Seven Little Known Secrets when doing a Magnetic Underlay Comparison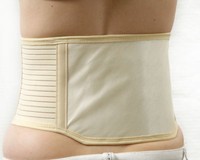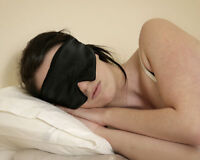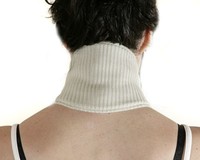 Magnetic Therapy can now be delivered to you anywhere in Melbourne or Victoria.