Myth : You Can't Wear Colors That Match Your Eyes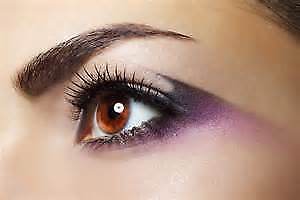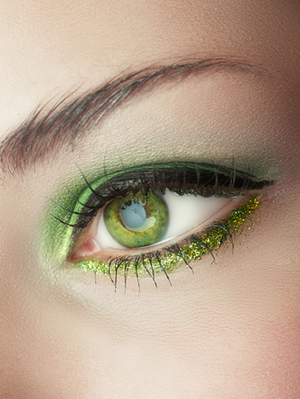 You can wear whatever colors you feel like wearing! The reason certain shades are recommended for your eye color is to make your eye color stand out. For instance, green-eyed or brown-eyed girls are told to wear purples because they are complimentary so purple eyeliner will make eyes pop and appear more vibrant. But you can wear colors that match your eye color or that are totally opposite. It's up to you!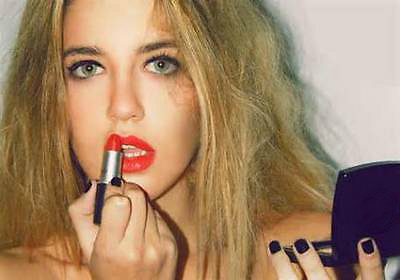 Myth : Not Everyone Can Wear Red Lipstick
Choosing the right shade of red is one thing, applying
it correctly is another. But if done right, the result is nothing less than gorgeous.

1. Find the right shade. There are a few guidelines to follow when choosing a red lipstick. Don't let the hundreds of shades overwhelm you. It's all in the tone:

• If you have pale to light skin with pink undertones — choose a shade that has cool, blue hues.
• If you have medium or olive skin with natural yellow undertones — choose a warmer red with a brown base.
• If you have very dark skin, you're in luck! — choose basically any shade because you will look fabulous in it. You can get away with classic reds, bright oranges, or dark intense plums.

2. Balance the overall look. Once you've found the perfect shade, let your lips be the statement. Avoid pairing red lips with lots of bronzer or heavy eye makeup. This will have you looking less like a leading lady and more like a circus clown. A little black eyeliner and mascara is about all you will need to get this look right.

3. Line your lips. Red lipstick tends to bleed so be sure to line your lips before applying the perfect shade with a long wearing lip liner. Choose one that's the same shade as your natural lip color. This will keep your lipstick from bleeding without competing with the color you've chosen. If you want more intensity, go over the natural lip liner with a red one, matching the color you've chosen.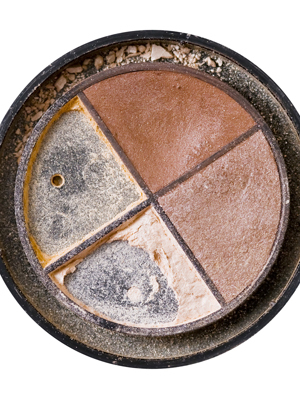 Myth: Makeup Doesn't Expire
Trust me, every makeup product has an expiration date. If you've had anything for over two years, get rid of it ASAP. Different products have different expiration timelines, but if you notice anything weird like a funky smell, you need to toss the product.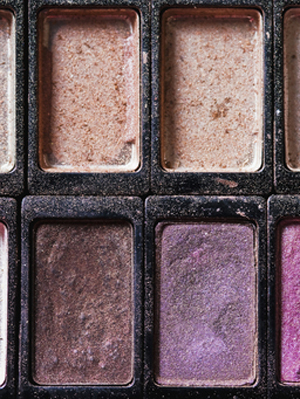 Myth: Makeup Doesn't Get Dirty
Hopefully, you clean your makeup brushes every week. If you don't, please don't tell me so I can live in ignorant bliss. You've probably never cleaned your makeup, have you? Makeup gets dirty just like your brushes. Think about all the bacteria living in your eyeshadow palette. Now think about all that bacteria hanging out near your eyeballs. Gross, right? To clean your makeup, you can spritz it with a makeup cleansing spray or lightly scrape off the top layer. I promise, getting rid of a dirty layer is not a waste of product.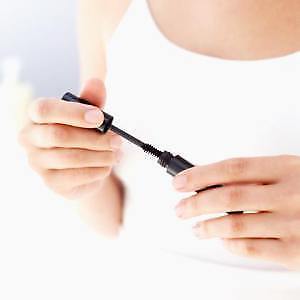 Myth : Pumping Your Mascara Gets Rid Of Clumps
I don't know who started this myth, but they
really trolled everyone. Almost every girl I know
pumps her mascara like two or three times before applying it,
and it makes me so mad! Pumping your mascara will force air into the tube
and dry it out even faster. If you want to avoid clumps, apply your mascara and use an eyelash comb to separate

1. If you are going to apply more than one coat, wait for the first coat to dry before applying the second (put it onto your right lashes, then do ur left, then by the time you go back to the right to put on more, its dry)

2. When choosing what mascara to use, find one that has space between the bristles. this allows the mascara to be evenly spaced and not be clumped before you even brush it onto your eyelashes

3. Change your mascara every 3 months or so, old mascara tend to easily get clumpy.

4. Roll your brush up your lashes instead of brushing

5. Wipe the sides of the brush on the rim of the tube to get rid of any excess mascara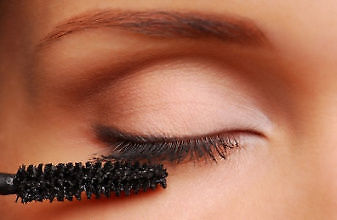 Myth: Waterproof Mascara Lasts Longer
Okay, sort of. Waterproof mascara lasts longer because
it's meant to withstand water. You should not, however,
use waterproof mascara during the day as your regular mascara.
•
Choose a mascara that has a thin brush, which means that the opening to the tube will be small and less air will get in. When air enters the tube, it dries out the mascara.
• Avoid pumping the mascara wand too vigorously during use. This allows air to get into the tube
• Add one drop of water to the tube of dry mascara if necessary. It's not a great idea, but in an emergency, you will be able to get more out of the tube by using this trick

Tips:
• Make sure you only use the water trick on water-soluble mascaras, not waterproof mascaras.
• If you've had your mascara longer than 3 months, it is probably a good idea to replace it and start using these tricks with a new tube.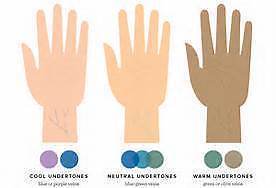 Myth: Match Your Foundation/Powder Shade To Your Wrist
I hear this one a lot. You can probably match your makeup
shade to the inside of your wrist if you never ever are exposed
to light, but the best way to get the right shade of foundation is
to match it to your neck. You're not blending your face makeup
with your wrist, so why would you match it there?Make a stripe of each color from your cheek down to your neck. Check the colors in natural light, since this will give you a better understanding of how it will look when executed in day-to-day activities. The shade that disappears into your skin tone is the proper shade. It may take several trios of colors to find the right one, so keep at it until you feel satisfied.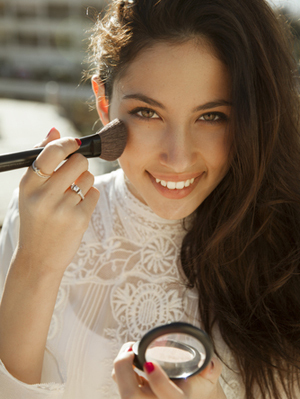 Myth: Makeup Causes Skin Problems
Guess what? Makeup doesn't cause acne. In some cases, it can irritate acne-prone, but that's mostly due to negligence. If you don't pay attention to the way your skin acts, of course it's going to break out. Using makeup the correct way does not suddenly cause acne. There's even makeup designed for specific skin problems to help. I use a foundation with salicylic acid in it to treat my blemishes during the day.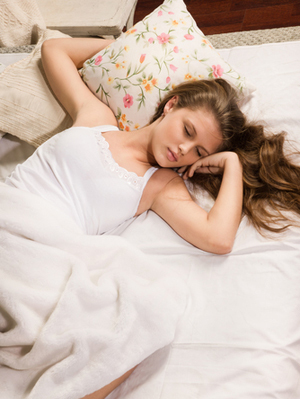 Myth: It's Okay To Sleep In Your Makeup
Bah! No! Stahp. I can't tell you how many of my friends still think it's okay to sleep in makeup. This is one of those things that will irritate your skin. Makeup isn't the culprit here, you are for not taking it off. If you have trouble remembering to remove your makeup at night, just keep some makeup wipes on your nightstand and take off as much as you can. Once you get into the habit of removing your makeup every single night, you won't skip it.