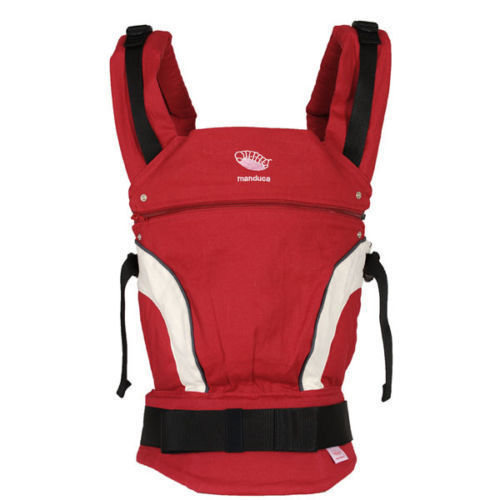 Learn how to spot a fake
Fakes are dangerous. You will be putting your child in there.

Read this guide to protect yourself from fakes.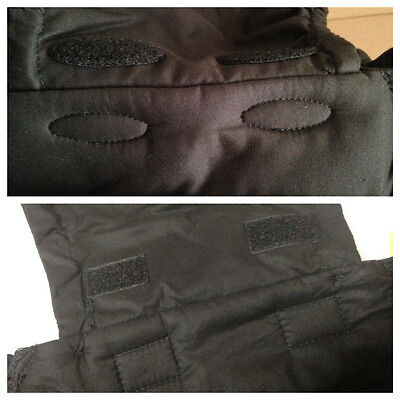 Genuine has round shapes
The top image is genuine. The sewings are round.

The fake one has squares.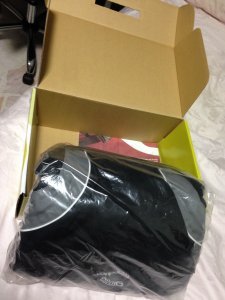 Genuine has no plastic bag
The genuine carrier is straight in the box without harmful plastic bag.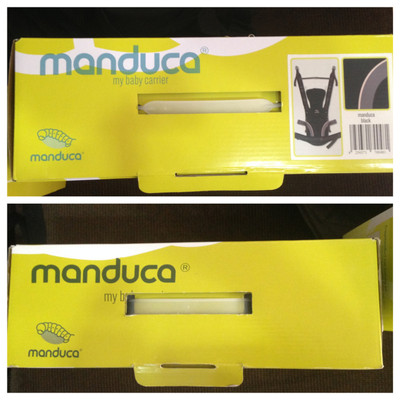 Fake ones have bad printing
First pic: Genuine
Second Pic: Fake, the text is printed over the handle and thus cut off.

The genuine one has the barcode/color sticker at the front. As seen in the top pic.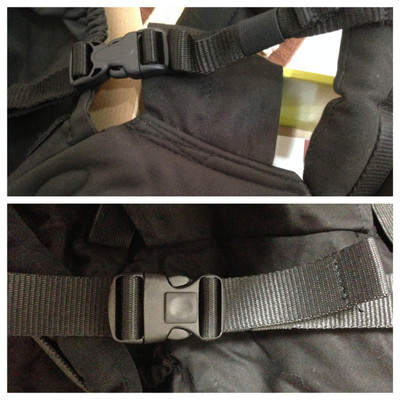 Again, round shapes are genuine
Even on the buckles. Squares are fake.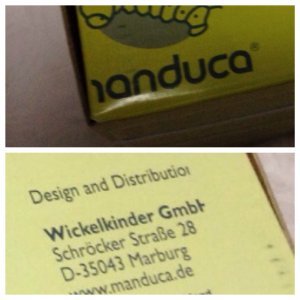 More bad printing
Cut off logo, badly printed letters.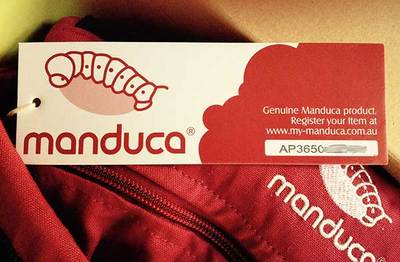 Serial Number
Genuine Manduca have a label with unique serial number.

This can be used to register the item online and get a longer warranty.

The labels can look different, depending on the country sold in.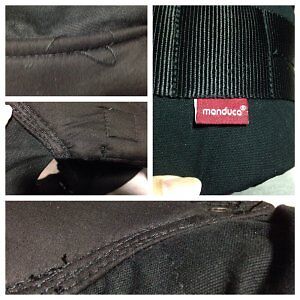 Fake ones have bad stiching
Lose threads, misaligned labels are signs of a fake. The original is of impeccable quality.

The original is made of cotton/hemp. A material that looks matte. Fake ones are made of polyester plastic material which is shiny.
Made in China
The originals AND the fakes are both made in China.
Get the Original
Click here to see genuine Manduca Carriers
.
All these indicators here are just indicators. Fakes are of bad quality, yes.
But they likely get better over time. So even a good quality item may still be non genuine if it has no serial number.