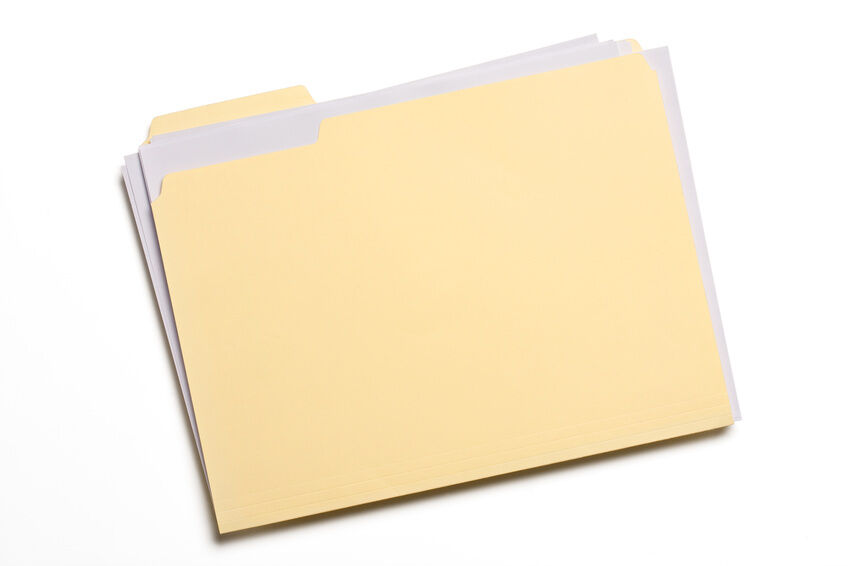 Organisation in any workspace is crucial to getting tasks completed efficiently and properly. Even with the rise in use of electrical organisational gadgets, digital folders, and other new technology, the need for file folders remains because people working in various positions across Australia still have a need for paper. Manila folders are a commonly used type of file folder that allows workers to organise their documents and other materials by simply labelling the tabs. This makes storing and accessing information much easier.
Though manila folders are just stiff card paper folded into half, there are many features to consider when purchasing these. After all, buying folders that are correctly sized, have the desired tab layout, boast the right colours, and are made of durable material is vital to ensuring successful use for many years.
Sizing
If the manila folders are going to be placed on top of office desks or stocked on shelves, size really isn't a concern, as long as they fit the space allotted. However, manila folders best function as file folders, and should be used in large storage drawers or compartments; the tabs can be labelled, which allows you to quickly scan over the contents to find what's needed. The following four sizes are most common. Note that larger sizes than the following are available, too.
Letter Manila Folders
Letter manila folders are 216 x 280 millimetres in size and are designed to fit letter-size paper, which is commonly used across a range of fields.
Legal Manila Folders
Legal manila folders are 216 x 356 millimetres in size and are constructed to hold legal-size paper.
A4 Manila Folders
A4 paper is the standard in Australia; thus A4 manila folders, which are 210 x 297 millimetres in size, are a very popular type of manila folder.
Interior Manila Folders
Interior manila folders are a smaller option that fits within hanging folders in a file cabinet. These are handy with smaller documents and materials.
Guide Height Manila Folders
Guide height manila folders come in several sizes. Their distinguishing feature is that the tabs are taller; this allows for clear viewing of contents within a filing system.
Tabs
Tabs give manila folders the organisation functionality that workers want. Tab sizes are written as tab cuts, and these can vary between 1/5 and 1/2 of the folder's length. Additional tabs can be glued to the folder as needed. A straight tab cut signifies one long tab spanning the entire folder.
Tap position is another thing to consider. Manila folders can have a top tab or end tab. They serve the same purpose, so this decision is really a matter of preference.
Colour
The majority of manila folders are buff-coloured, but increasingly more manila folders are given distinctive colours like purple, red, yellow, and blue. Colour-coded manila folders are advised for complex filing systems and for those that need to access information quickly, as it's easier to locate a document if its folder is labelled and colour-coded.
Material
Manila folders are valued because they don't smudge or tear easily. Currently, some of the best materials used to create manila folders include pressboard (a long-lasting cellulose-based material) polypropylene (resistant to ink, water, tears, etc), and Manila hemp (a strong plant fibre). There are numerous other materials used to construct these file folders, but remember to consider durability and resistance to wear and tear prior to purchasing, as many important documents are going to be placed in the folder. Environmentally conscious buyers should be aware that many manila folders have been made out of recycled materials.
Additional Features
As technology and production quality advances, the features that manila folders have only increase. Antimicrobial manila folders are resistant to bacteria, for example. Most manila folders are now designed with softer edges to limit paper cuts. Nearly every popular type of manila folder is resistant to water. Also, the use of acid-free materials allow most manila folders to be stored for long periods of time without fading. These special features and others ensure that the folder is not only able to store files adequately for many years, but that it is also able to protect those files from damage.