* Volume 10 * 2005-2007 * 60 Years Strong *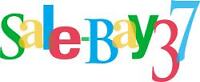 Thank you for taking the time to look at my guide. The Manly-Warringah Sea Eagles Rugby League Football Club has been a huge passion of mine since childhood (a long time ago...), & collecting the team jerseys through the years has been one of my hobbies (obsessions?). Whilst collecting jerseys I have come across a lot of non-genuine, cheap & inferior replicas, so I thought I would create the following guide to help fellow Sea Eagles fans looking for a jersey. Obviously, the safest way to purchase a genuine Manly jersey is through the football club itself, or the Manly-Warringah Leagues Club. If that is the option you prefer, I have provided a link to the official Manly Sea Eagles web site on
My Ebay ME Page
. However, if you are looking for an older jersey, eBay is the best place to find an authentic bargain when you are armed with the right information. With jerseys becoming more & more expensive, the last thing you want is to find out you have purchased a non-genuine jersey with your hard-earned cash! I hope this guide can help you avoid that & assists you in finding the right jersey.
Please note, I don't profess to be perfect, so if you find any errors in the guide, or if you have any suggestions or questions, please use the Contact Member button on
My Ebay ME Page
. The guide will be an ongoing project & your suggestions will be used to improve it for the benefit of all Sea Eagles fans. A Manly Sea Eagles Jersey Logo Guide is now also available to view via the links at the bottom of this guide. The complete versions of the Jersey Guide & Jersey Logo Guide, may also be viewed in the Articles section on the Manly Eagle Rockers web site via the link on
My Ebay ME Page
.
The photos used are from my own personal collection & also sourced from various sites on the internet. If there are any photos used in the guide that are protected or copyrighted & are unable to be used, or if you require acknowledgement, please advise me. The jerseys are listed in chronological order * 1947-Current *, however due to a 10 picture upload limit per guide, I have split them into volumes. More jersey photos may be viewed on
My Ebay ME Page
.
Since 1995 there has been a different "home" & "away" jersey for each year. If there was only one jersey in the year it will show as "Home & Away". Training, commemorative & limited release jerseys are also listed.
The keys below show the years of the Manly-Warringah Sea Eagles & Northern Eagles jerseys, as well as the manufacturers of the official jerseys worn by the players in those years. There are many other manufacturers that make the jerseys, including some that supply official licensed products of the NRL / ARL / NSWRL / NSWRFL, as well as the following manufacturers making jerseys in the years they aren't listed, however they can & do differ from the player jerseys in many areas such as material, emblems & logos, sponsor logos etc.
Thanks for visiting my guide - I hope you found the information you needed. Please don't forget to vote YES if you did find the guide helpful! The voting button is at the bottom of the guide.
*** CLUB KEY ***
* Year * Club *
1947-1999 * Manly-Warringah Sea Eagles
2000-2002 * Northern Eagles
2003-Current * Manly-Warringah Sea Eagles
*** MANUFACTURER KEY ***
* Year * Manufacturer *
1947-1998 * Classic
1999-2001 * Nike
2002-2005 * Classic
2006-2009 * Reebok
2010-Current * ISC
*** DESCRIPTION KEY ***


* Volume 10 * 2005-2007 * 60 Years Strong *







* Volume 10 * 2005-2007 * 60 Years Strong *
See Also Manly-Warringah Sea Eagles Jersey Logo Guides

• Special Thanks to Bernard 'Sgt' Buko for his endless help with photographs •
Once again, more jersey pictures may be viewed on
My Ebay ME Page
now. Thanks for your time.