In our society which promotes stick-like thinness as the ultimate ideal of feminine beauty, a pregnant woman may be forgiven for feeling as if she is being forced to undergo some form of torture. So the changes in the body shape may arouse conflicting feelings. On the one hand, it is good to see your body developing as it should in preparation for birth. On the other hand, as your depart further and further from the ideal shape, it can feel hard to be appreciative. Well, they should be so proud of themselves as a new life is growing inside them, and I am sure every woman should love their pregnant body as it really is truly beautiful.
Nowadays women are working or attending parties or casual occasions during their pregnancy. As a result the need of trendy maternity clothing increases. However, it is hard enough to find truly flattering maternity clothes at an affordable price. Not only that, we understand that it is not easy for a pregnant woman to come out to the shop and find the dresses / tops they need during their pregnancy.
We are here to help to make motherhood as fashionable as it is beautiful!
We are bringing in fashionable maternity wears once a month and they are available online to fulfill the ever changing needs of pregnant women. So they can easily find the feminine dresses which adapt to their changing body perfectly without making all the efforts to the shops. In the next topic we will be discussing about the sizes for the maternity wear. Please keep check out our page -
TalisCollection
.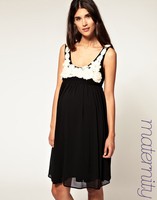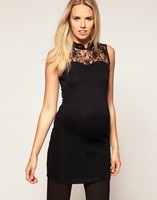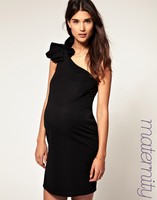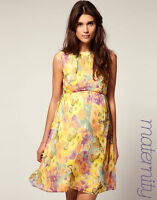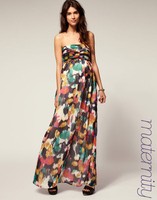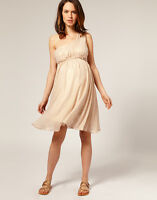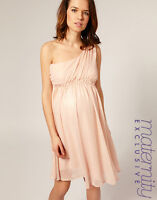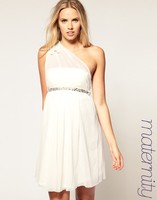 Have you freaked out when your belly is growing bigger & bigger & all the clothes in the wardrobe is becoming too tight & small? Stick to the mix & match principle, just get a few essential items and mix & match pieces will suffice. Read on for some hints:
Maternity Dress
Get a few maternity dress such as maxi dress, prom dress and casual dress for weddings, parties, and any special occasions. With what's on offer these days, it is possible to continue dressing in your own style. We offer feminine maternity dresses which flatter your changing shape.
TalisCollection Maternity Dresses
Maternity Tops
During the pregnancy, the material is more important than anything else. Go for comfortable and cool pieces in lightweight, breathable fabric for summer.
Working Wears
Nowadays women are working during the pregnancy. Consider investing in a black wrap dress, maternity pants or skirt and mix & match these with a variety of tops in different colors.
Sizes
In general, the size of maternity clothing is usually the same as non-maternity - so if you were a size 8 before you got pregnant, look for maternity clothes labelled size 8.
Tips: to get a better idea of how big you might get and whether the clothes will see you through, visit a maternity store & asked for a pregnancy pillow ( a fake pregnancy belly) you can try on with the outfits.
Fabric
As mentioned above, this is the most important part in the maternity clothes as during pregnancy the body temperature rises and you may be subject to itchiness due to stretching skin. cotton will be always the best choice, polyester would be good too as it is light and breathable.
Maternity items are available in our store:
TalisCollection Maternity Wears