Designed and Made in Australia from High Quality Silicone.

Polmex-buttons store comes to the rescue with Replacement Buttons for Mazda MPV and MAZDA 2
If you are only having problem with Worn Buttons and everything else works then No need to buy whole new remote.

Simply buy Our Silicone Replacement Buttons and SAVE money. There is no need for swapping electronics and reprogramming. Replacing is very simple press fit installation. Our buttons are flexible, durable and weather resistant.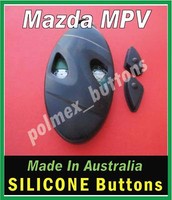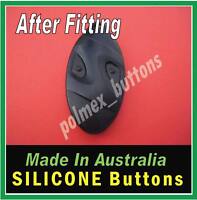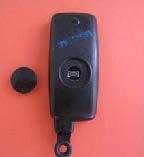 Replacement Procedurefor Mazda MPV:
- Unscrew 3 screws at the back of remote
- Separate parts to end up with electronic board part, hard top buttons shell and bottom part of the shell
- Next separate button part of the shell into single components. Pull gently rubber buttons away from oval shape seal.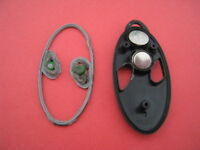 - Before fitting new buttons you need to clean switches as in instruction below.
to clean switches you would need Isopropyl alcohol (also known as rubbing alcohol or isopropanol) which can be purchased in Australia form local chemist, dick smith or mitre 10. Approximate cost of 100ml is $10. If Isopropanol is hard to get you can substitute it with tea tree oil.

Use wooden skewer or toothpick to dip it in isopropanol and place a couple of drops on the top of switch. Keep pressing switch a few times till it starts clicking.

Wipe excess of alcohol of with cotton bud and repeat the same process. After couple of rounds of cleaning your switches should unblock and become more responsive.

Once cleaning process is finished you can fit new Silicone Replacement buttons that we have on offer in our polmex-buttons store.
Please note that you MUST NOT use any other solvents or compressed air to clean switches as you may damage it.


- Once switches are clean you can press fit new buttons in.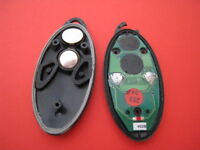 When you visit our
polmex-buttons store
you will find very
easy to follow Replacement Instruction
with full picture gallery.
Check our Feedback for customers total satisfaction comments.