Here is the best way to measure your foot if you want to buy the correct size
Reef Shoes
for your next summer holiday.
Simply trace around your bare feet on a piece of paper, then measure from the heel to your big toe in either centimetres or inches. Measure both feet as one foot can be bigger than the other. Or make sure your feet are together and mark on the paper where your longest toe and heel ends then measure between the two.
If your size is in between sizes, choose the larger size. Then use the chart below to find out your correct sizing. This avoids any confusion to all the charts out there that seem to conflict each other.
Size 34 36 38 40 42 44
Inches 8.75 9.5 10 10.5 11.25 12
Centimetres 22.5 24 25.5 27 28.5 31
Here is what one happy customer had to say: "Im very happy with them, your sizing chart works really well, they will be great on the sailboard cheers Bruce"
Check out our Reef Shoes at Sun Protection Oz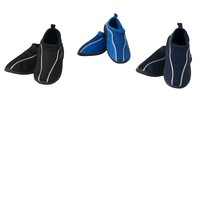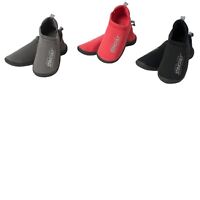 Reef Shoes
provide excellent protection for your feet from the rocks, reefs, hot sand and gives sun protection from the harsh UV rays.