Need a new hanging basket liner

Most outlets stock factory-made wire hanging baskets in smaller sizes ranging from approximately 25cm to 40cm in diameter with the liners, typically coir or coconut husk, a renewable resource lasting around 18 months and needs to be replaced.


Finding a new liner for your hanging basket

It is rare to find larger sized hanging baskets at the local outlets.
Larger sized baskets means the baskets have been handmade from heavier duty materials by local artisans and it is equally difficult to find liners to fit.
Most outlets stock liners to fit up to 40cm diameter coco fibre or spagnum moss liners but not big ones.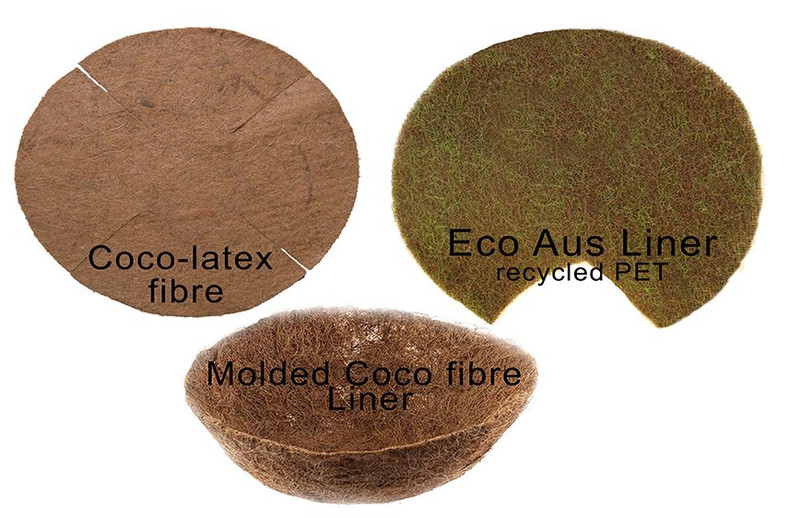 Liners and Baskets
A sample selection of hanging baskets liners and baskets available, there's lots more, of course.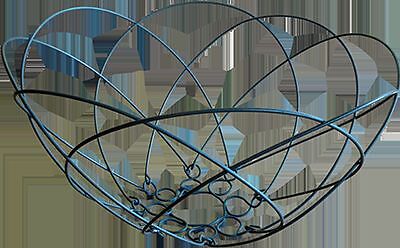 Add a caption
Eco Aus Liners Hanging Baskets - sold in kits you can make up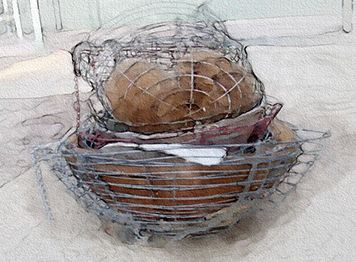 Add a caption
You can use almost anything as a basket, old ones, new ones, even other types - rectangles, cones - there's no limits
About Eco Aus Liners

Eco Aus Liners are light-weight, flexible, porous and long lasting.
Made from recycled plastic soft drink bottles, the long, thin, green or brown spun fibres interlocked into black mesh, can be adapted to suit almost any shape or sized basket or container.
The EAL liner is soft, strong, easy to work with and can be cut with scissors to trim or shape if necessary.
When considering replacing the liners in your hanging baskets, a good way to check the size of your basket, to make sure the sizes will fit well, is to measure underneath the outside of your basket, as if you were taking a slice through the centre,
from the top on one side around the outside, underneath to the opposite point at the top on the other side.
See diagram below.


Where are Eco aus Liners made?
Eco Aus Liners are cut here in our workshop to fit the hanging baskets, also made here on site, and available in kits online. The liners and hanging baskets range from 25cm to a whopping 75cm in diameter with liners to match.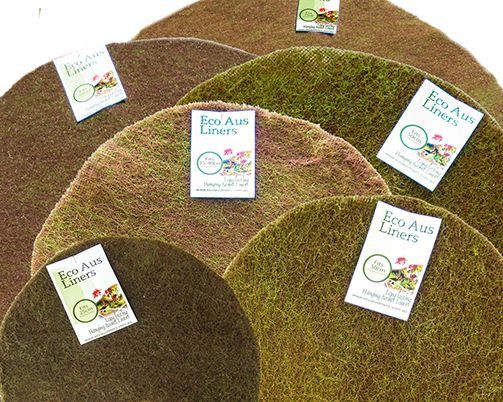 Sizing Eco Aus Liners
EAL liners are cut to match the flattened basket plus 5cm all round to fit well. So if your basket measures 80cm from one side to the other, use the table below to find the best fitting liner for your hanging baskets. Compare the outside basket diameter of your basket in the table below, and to order use the Basket Diameter size, as the liners are listed according to basket diameter.
Liners for other style Baskets
You can cut your own liners, we have EAL liner material available in square meters, 1m x 1m and 1m x 2m.
The
EAL Liner
is easily cut with scissors, take your time, and if you make a mistake, no problem.
The
EAL Liner
can be joined together by hand or sewn on an industrial sewing machine. When sewing by hand, I have found the best and most available material is plastic soft drink bottles cut into 3-4mm strips or wider, and you won't need a needle, cut the tip of the strip to leave a point on one end and it goes through the
EAL liner
easily.
Any pieces left over, if they are small, you can just put them in with the potting mix
and larger pieces can be joined together to make all many of garden critters, creative style baskets,
reusable grow bags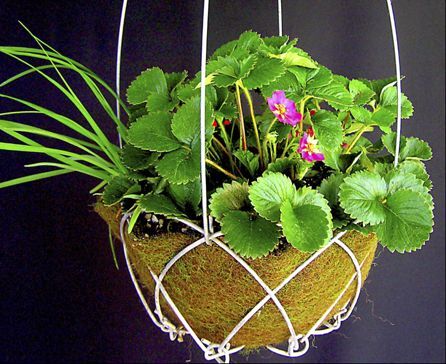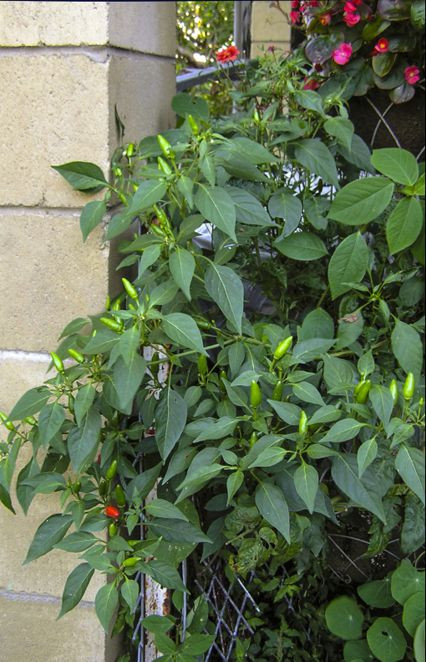 I hope this guide has helped you correctly
select hanging basket liners for your baskets.