Organization of this Guide
This Guide covers balustrade kits that are appropriate for
Long Runs (>=10M) - other fitting kits suit Short Runs (<=10M) and these are discussed in the Guide entitled "Mechanically Swaged Short Run Balustrade Systems"

Mechanically Swaging - other fitting kits require Hydraulic Swaging.
To understand the difference between Mechanical and Hydraulic Swaging - please click on the appropriate picture below and you will be taken to the Guide that describes the tools and the process.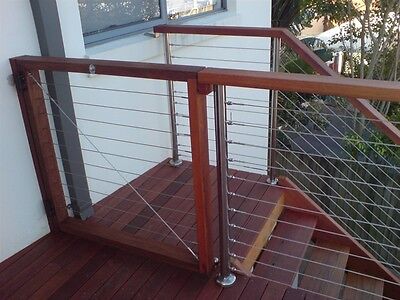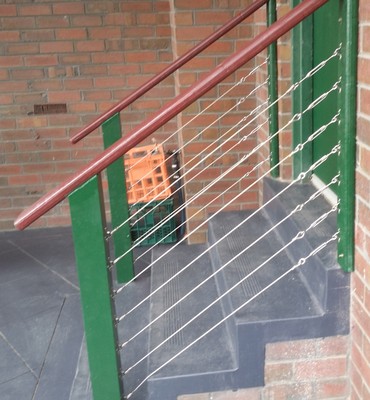 Add a caption
LEFT: Hydraulically Swaged Slimline Fittings..................................RIGHT: Mechanically Swaged Rustic Fittings
Installation Instructions
Installation instructions vary by Fitting Kit type and some fittings suit 1 or more situations better than others .
Each fitting kit type is described as appropriate for:Section Orientation;
Wire Orientation;
Attachment Surface; and
Run Length.... and the 'magic number' is supplied (the magic number is the number of millimeters that you subtract from the inside-to-inside post distance when you are cutting your wire. This number is unique to each type of kit and our line of fittings. We also suggest that you cut the wire to length AND assemble the kit AND install the wire - to ensure that the result meets your sense of aesthetics BEFORE you cut up all your wires)...
and presented as a
picture with the fittings (clickable to a detailed Kit Listing) and
an assembled diagram (clickable to the detailed assembly instructions)