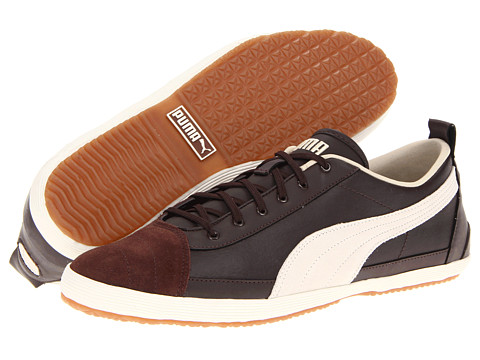 Athletic shoes used to come in only one general type in order to protect the foot during moderate to strenuous activity. Now, every sport has a specialty shoe designed for peak performance. The explosion of men's shoes means that consumers have more choices than ever before. However, having so many specific options also means that some men don't know how to choose between shoes.

Activities for Athletic Shoes
Athletic shoes are designed for a variety of activities. Men who participate in any of the following activities may need to pay close attention to how he chooses his next pair of athletic shoes.
Baseball

Basketball

Cycling

Football

Hiking

Rock climbing

Running

Tennis

Walking
These activities stress feet, ankles, and legs in different ways. It's important to have a shoe that offers the protection needed. Without the right shoe, an injury might stop a person from training.

Common Types of Athletic Shoes
It's often difficult to place athletic shoes in specific categories, but it often helps consumers to learn what features athletic shoes offer. From that perspective, athletic shoes fall into several general categories that focus on the type of shoe needed.
Some popular types of athletic shoes and their prominent features include:

| Type of Shoe | Common Features |
| --- | --- |
| Court sports shoes (basketball, tennis, volleyball, etc.) | Shoes designed for court sports should have flexible soles that let athletes move back and forth quickly. |
| Field sports shoes (baseball, football, soccer, etc.) | Shoes for field sports often have cleats, studs, or spikes that dig into the ground to improve athletic performance. |
| Outdoor shoes (boating, fishing, hunting, etc.) | Shoes for outdoor activities should have tough, durable materials like rubber and leather. |
| Running shoes | Running shoes are lightweight with flexible soles. Most running shoes have cushioning that absorbs shocks to the heel and sole. Minimalist shoes have less padding, but they weigh very little. |
| Specialty shoes | Specialty shoes don't fit into other categories. They often have highly specific designs for activities like skiing and snowboarding. |
| Track and field shoes | There are several types of track and field shoes for specific activities, such as high jump and hurdles. Typically they are lightweight and have minimal padding for short runs. |
Popular Men's Athletic Shoe Brands
Many brands specialize in making athletic shoes. Some even focus on shoes designed for certain sports. The companies that design athletic shoes often do lots of research. It's still smart for consumers to read shoe reviews before buying. A person shouldn't buy a shoe that gets a poor review. Improperly made shoes could cause foot, ankle, and leg damage.
Some of the most popular brands and the sports they focus on include:

| Shoe Company | Sport(s) |
| --- | --- |
| Adidas | Basketball, football, running, tennis, general |
| Asics | Running, tennis, track and field, wrestling |
| Brooks | Running |
| Converse | Baseball, general |
| | Hiking, running |
| New Balance | Baseball, golf, running, tennis, general |
| | Basketball, football, running, tennis, general |
Men's Athletic Shoes for Performance
Whether training for an athletic event or just trying to stay in shape, it makes sense to look for athletic shoes that can improve performance, but this means more than just making shoes lighter and springier. It means making shoes that protect athletes from injury. When proper performance shoes are worn while training and competing, an athlete will get the protection they need to keep them active rather than recovering from an injury.

Buying Athletic Shoes on eBay
Finding men's athletic shoes is easy on eBay. Buyers can start by clicking the Sports category and selecting a sport. They can also click on the Fashion category and follow it to Men's Shoes by selecting Athletic. This will take them to some of eBay's most popular results.
Many options are available on eBay. Options can be narrowed by selecting size, preferred brand, and shoe type. They can also set a price range to make sure they stay within a budget.
Buyers and sellers benefit from using eBay. Buyers have a chance to look at men's athletic shoes from all over the world. Sellers have a chance to access a larger market of interested buyers. This win-win scenario makes eBay useful for people buying and selling athletic shoes.

Conclusion
Having the right athletic shoes can make a big difference in the way one exercises and play sports. Since athletic shoes are made for practically every sport and activity, buyers should read reviews to make sure they understand what they're buying. Using eBay can help buyers pick the shoes they want from reliable sellers.