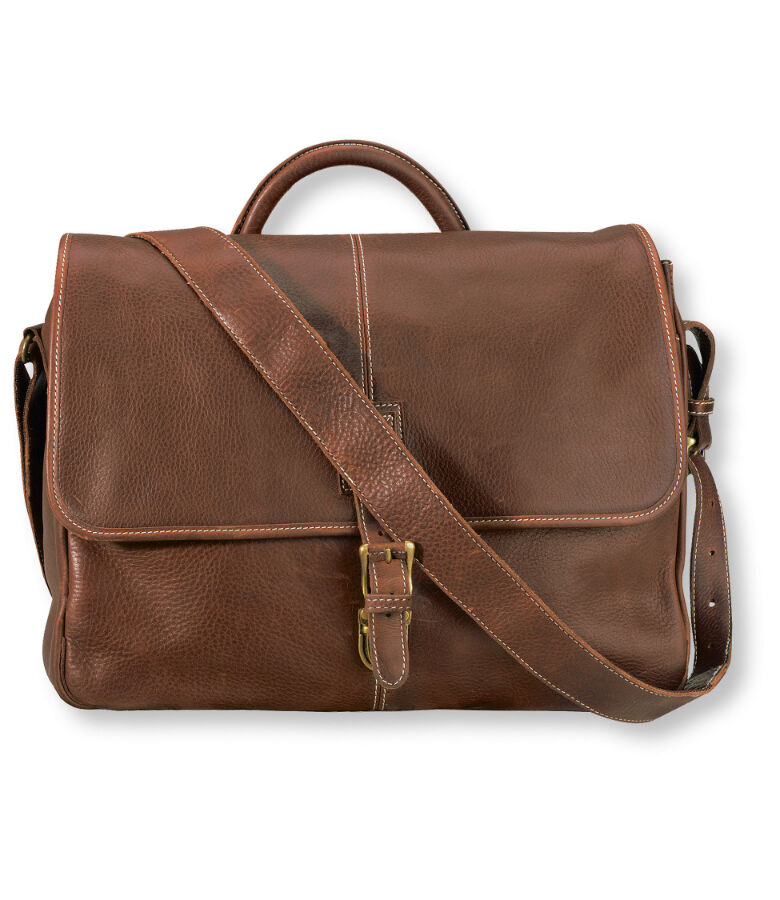 A courier bag or a messenger bag is a kind of sack that is made of natural or synthetic cloth and is worn over one shoulder. It is a convenient and comfortable alternative to several other forms of baggage. Generally, the straps wind around the chest of the wearer while the bag rests on the lower back. A sling bag is the smaller version of a messenger bag. Buying considerations include the material, style, and use of a messenger bag among other things like function and purpose. Messenger bags can be acquired from brick and mortar stores as well as online from the comfort of your home. eBay boasts a large collection of messenger bags in numerous variants befitting a large clientele worldwide.
Messenger Bag Buying Considerations
Messenger bags have traditionally been used by bicycle messengers but have evolved as a fashion icon in city and urban areas. They were primarily designed to carry documents and important packages to multiple locations as they are quite roomy and have several pockets for easier organisation. With the passing of time, they are now used for school books, laptops, and many other items. Traditional briefcases are replaced with designer messenger bags in many cities. Messenger bags are equally popular in professionals and students.
A cross-body bag usually hangs on a side while a messenger bag typically rests on the lower back. Messenger-style purses are different from messenger bags; the only common characteristic being the cross-body strap. A preliminary know-how of the important considerations is necessary for a buyer to make an informed purchasing decision.
Material of a Messenger Bag
The material used to manufacture messenger bags, generally, is more durable and water-resistant as compared to several other over-the-shoulder bags. Canvas, synthetic blends, and leather are some of the most common materials used for messenger bags. The following table describes these materials:
Material

Description

Canvas

Canvas messenger bags are very popular in teenagers and college students

Can easily withstand the everyday wear and tear

Dries fast

Synthetic Blends

A tough synthetic material (like nylon etc.) is typical for urban messenger bags

Water-resistant coatings are then used to treat most of the bags

Ideal for humid climates, nylon messenger bags help protect important documents

A nylon messenger bag with vinyl lining further adds to the protection

Leather

Leather messenger bags offer the most professional look and are available in a wide range of colours and sizes

Buyers can keep his essential documents in an organised way

Laptop sleeves are a built-in feature of many designer messenger bags

A water protectant is preferable to keep a laptop messenger bag in good shape
The table describes the materials used for manufacturing messenger bags in general. Other materials include velocity and ballistic nylons, bags made of PVC waterproof lining, and many others. A buyer is encouraged to carry out product-specific research before placing any order to avoid any regrets later.
Style of a Messenger Bag
On the basis of size, messenger bags can be divided into three types: large messenger bags, medium-sized messenger bags, and small messenger bags. Each style has its own pros and cons and different users prefer different styles for different reasons. The following table describes these three styles of a messenger bag:
Style

Description

Small messenger bag

Small messenger bags for school are ideal carry-on bags

Compact messenger bags, typically made of leather, are suitable for carrying around a few essential things

An excellent alternative to handbags, they are available in a number of colours

Medium-sized messenger bag

Medium sized messenger bags generally include: laptop messenger bags, men's messenger bags that have several pockets, etc.

Ideal for carrying medium-sized objects like files, notebooks, laptops, and umbrellas etc.

Plenty of space to keep things organised yet less bulky and slimmer than classic messenger bags

Large messenger bag

Classic messenger bags are a great example of large messenger bags

Suitable for college going students as they have a lot of space for notebooks, textbooks, calculators, and even a laptop

Large messenger bags are ideal for people who do not leave their houses without fully equipping themselves with their favourite novel, their laptop, headphone, snacks, etc.
The categorisation is quite generic and different messenger bags such as courier bags, mail bags, school bags, laptop bags, diaper bags, and carryalls, etc. can fall in more than one category. A buyer should base his purchasing decision on his needs and wants more than anything else and carry out some product-specific research before he places an order.
Other Considerations
Apart from material and style of a messenger bag, there are other factors to consider. Colour and design, for example, is a non-negligible consideration for many fashion-forward buyers. A buyer should keep a few colours in his mind before starting the online hunt but he should never finalise a colour before viewing all the options. It is quite possible that a person may not be able to find a messenger bag in his or her preferred colour but find many great ones in the second or third priority colours. The same holds true for the design. Buyers should never presume they can find a design identical to what they have in mind. Instead, buyers should keep an open mind about colors and materials. Also, one should never be overwhelmed with the number of choices and just keep in a mind a few things about what is important.
Messenger Bag Strap Length
Strap length is also an important buying consideration especially for people with taller or shorter heights than normal. The last thing one would want is a hanging messenger bag or a choking one. In most cases, however, the strap lengths are adjustable and it is not a major concern.
Messenger Bag Pockets
Number of pockets is another noteworthy consideration. If all a buyer wants is a large pocket for a few items, then there is generally no need to look further. If a person wants more pockets in a messenger bag for added organisation, looking around a bit more is the best option.
How to Buy a Messenger Bag on eBay
First, you should enter your search criteria in order to see your ideal product before seeing non-relevant items. If you search for products from local sellers, you may be able to save on shipping costs. You can, in such cases, pick up the order from the nearest reseller at your convenience after the transaction is successfully processed.
An easy way to begin the messenger bag hunt is using the search bar on any eBay web page. Enter a query such as 'bag deals', 'messenger bags', 'courier bags', 'sling bag', etc. to see the relevant results. For some search terms, eBay also suggests related searches which often facilitate the buying process. You can easily shortlist the results by simple selection or deselection of the various options and sort them as you want. Never forget to go through the feedback and reviews, which gives you a greater insight.
Conclusion
Messenger bags, also known as courier bags, are generally made of natural or synthetic cloth. People typically wear messenger bags over one shoulder in a way that the bag rests on the lower back while the straps wind around the chest. There are several other types of baggage but messenger bags have gained more popularity than many others because of the comfortability and convenience.
An introductory level knowledge of the various styles, materials, and types of messengers bags is imperative to make an informed purchasing decision. Messenger bags can be acquired from brick and mortar stores as well as online. eBay presents a gigantic collection of messenger bags, for men and women, in a number of associated variants beseeming a worldwide clientage.