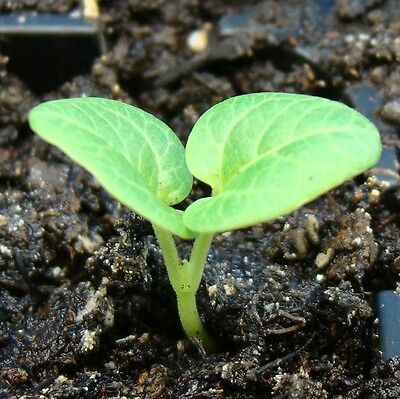 Scarification
Some seeds require scratching or nicking the hard seed coat to allow moisture to enter the seed to begin germination. This mimics natures weathering or the gnawing of rodents. Medium to larger seeds can be nicked with a knife, filed or rubbed with sandpaper. Rub smaller seeds between sandpaper or emery paper. Abrade only the outer coating, embryos should not be cracked or damaged to remain viable.

Hot water scarification is somewhat easier. Place seeds in an almost boiling pot of water at about 180°F (82°C). Allow the seeds to soak until the water cools to room temperature. Remove the seeds and sow, scarified seeds do not store well. Toss the seeds that float if viable seeds sink for that variety.

Some seeds have a double dormancy requiring both scarification first followed by cold stratification.

Cold Stratification
Two methods of stratification are: cold water soaking, refrigeration, Time to stratify seeds varies by species, though in most cases storing damp seeds at 39 to 40°F (4 to 5°C) for two to three months is sufficient. Try different methods. Split your seed packet between different methods, start dates or stratification lengths.
Refrigeration
Wet extra strong paper towel with liquid kelp solution and ring out, fold in half. Liquid kelp is not necessary but it helps germination. Place seeds on half and fold again, press gently between your hands to get seeds in contact with the towel. Place inside plastic bag. Avoid thick walled freezer bags, they do not breath. Label with variety and date. Store in the refrigerator for two to three months depending on the variety. Check for moisture and rotting periodically. If seeds get brown spots and smell musty, they are rotting and should be tossed. Plant after three months whether germinated or not.

The advantage of the paper towel method is that you can see if the seeds are germinating. If germinated, cut paper towel and place on soil, keep moist.
Cold Water Soaking
This method works best for medium and larger seeds a few weeks before last frost. You are trying to imitate snowmelt. Place seeds in a small jar and fill with cold water. Viable seeds should sink, although this is not true for all seeds.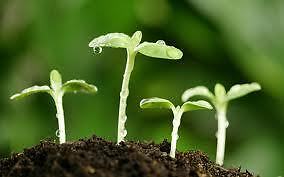 Surface Sowing
Some seeds require light to germinate, sow these seeds on the surface and gently press into contact with the soil.