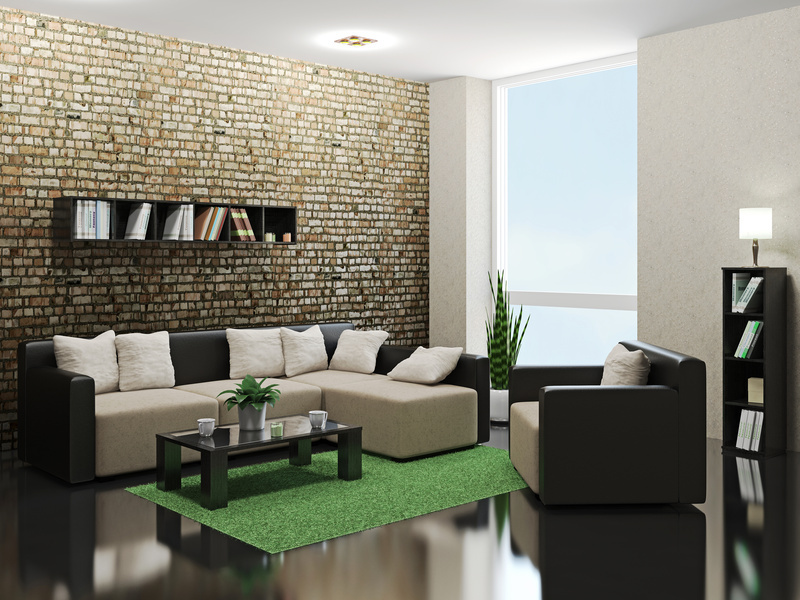 A minimalist style can be a great choice for the living room. This style emphasises clean lines and open spaces, with a lack of clutter. Transforming a living room into a minimalist paradise therefore requires specific types of furniture and effective storage solutions for preventing clutter.
Minimalist Furniture
Minimalist furniture generally makes use of solid blocks of colour, rather than busy patterns. Popular colours to use in a minimalist living room include black, white, and grey. Using too many bright colours can lead to visual clutter.
When creating a minimalist style in the living room, choose furniture that has clean, smooth lines, rather than bulky sofas and chairs. Leather furniture is a popular choice in a minimalist living room because of its smooth surface, which is also easy to keep clean and elegant. Glass is another popular material, often found in minimalist dining and coffee tables, as its transparent appearance creates a sense of space and simplicity.
Minimalist Wall Decorating Tips
Like minimalist furniture, the walls and floors in a minimalist room should be a single colour. White or cream tones are good paint colour choices, since light colours can make a space appear larger. Some designers even use mirrors to decorate the walls and create the illusion of more space.
Floors in Minimalist Designs
Wooden floors are popular in minimalist designs, and their smooth surfaces are easy to keep clean. On the other hand, carpets can develop stains and depressions in the fibres that can disrupt the neatness of the design. Overall, carpeting is avoided in minimalist decorating.
Storage Solutions
Innovative storage is a key component of any minimalist design. A minimalist style can be easily ruined by clutter, so it is important to have somewhere to store items not in use. Some minimalist furniture has built-in storage, including sofas with hidden compartments for remote controls, books, or game console controllers.
Other storage options for minimalist home décor include wall storage units, such as bookcases or cubby holes. Overhead storage is another good option for homes without much space to spare.
Hiding Details
In a minimalist living room, it is crucial to hide details that could spoil the simplicity of the design. For example, cables should be run through the walls or under the carpet, where possible. Alternatively, tubing can be used to group cables together and shield them from view. Choosing tubing that closely matches the colour of the walls or furniture can minimise the disruptive visual impact of the cables.
Conclusion
Creating a minimalist living room involves careful attention to detail. As well as choosing neutral colours for the walls and furniture, a minimalist designer always tries to hide clutter, often by using innovative storage solutions.