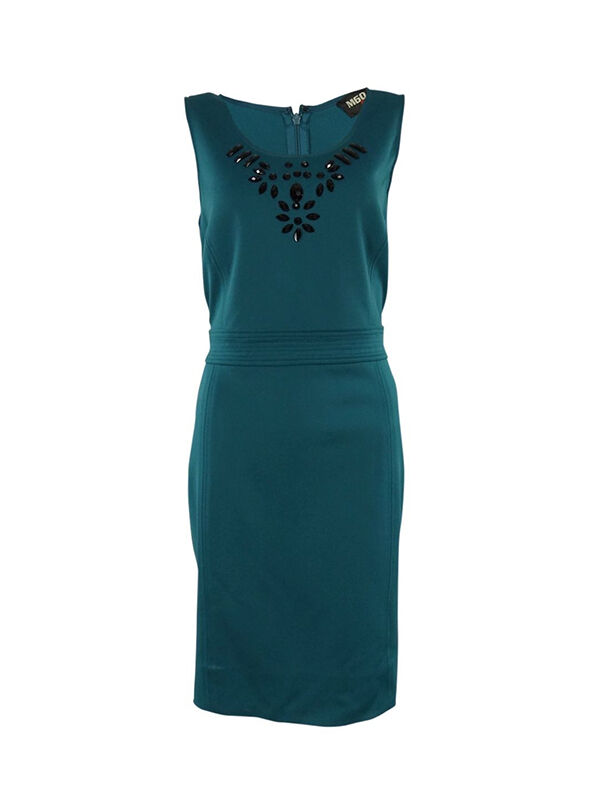 Dresses are not only beautiful to look at on the wearer, but they can also be practical and therefore suitable for any occasion. Wearing a dress makes any woman look feminine and elegant or sporty, depending on the particular style of the dress. Italian fashion brand Miss Sixty produces casual wear dresses with original cuts, perfect for any woman who wants to stand out from the crowd and look fashionable. Miss Sixty dresses are available in many stores all over the world and sites such as eBay, also offer good deals on them. When buying any of the Miss Sixty dresses, the dress fabric, colour, style, and size are important.
Miss Sixty Dress Materials
When it comes to buying any kind of clothes, the material plays a significant role. The material determines how the dress fits the wearer and it also has an effect on the care requirements, as each fabric needs a different washing temperature. Labels inside Miss Sixty dresses detail the fabric as well as care conditions.
Cotton
Cotton is a natural fibre from the cotton plant. Cotton is durable and chemically stable, thus resisting lots of chemicals. People mainly prefer it because of its breathability. The fibre is also hypoallergenic and thus suitable for people who suffer from allergies. The fabric does not stretch, so the dress stays in shape. Easy to wash, cotton can withstand high temperatures and it is also easy to iron. Cotton is thus a basic fabric that is easy to care for, and it is also easy to dye in many colours.
Polyester
Polyester is a well-known synthetic fabric, which is often mixed with other fibres. It is wrinkle-resistant, resistant to most chemicals, durable, and inexpensive. Thanks to its hydrophobic properties, polyester dries quickly. Washing and drying is thus easy, especially because this fabric retains its shape, and a polyester dress retains its form over many washings. Polyester is machine-washable, and fabric softener can help to make it softer. Polyester also withstands dry cleaning well.
Viscose
Viscose is a derivative of polymer cellulose, which is present in most plants. Similarly to cotton, viscose dyes easily, is biodegradable, and does not shrink at high temperatures. On the skin, viscose feels pleasant thanks to its breathability, and thus it also regulates temperature well. The fabric absorbs moisture effectively. Viscose is generally machine-washable, although some types may require dry cleaning. When it comes to Miss Sixty dresses, these are likely to be machine-washable, as they are intended for casual wear.
Other Miss Sixty Dress Features
Besides the fabric of the dress, there are other important features of Miss Sixty dresses that shoppers should consider. Finding the right dress size is essential, while the colour and style are some important aspects that women take into consideration as well.
Miss Sixty Dress Size
Miss Sixty dresses are quite uniform in sizing, in the sense that each size corresponds to certain measurements. Size standards vary from country to country, so different size numbers are in use all over the world. The following chart includes details on the typical Miss Sixty dress sizes in Australia, US, and Europe.
| | | | | | | |
| --- | --- | --- | --- | --- | --- | --- |
| Bust (cm) | Waist (cm) | High Hip (cm) | Low Hip (cm) | AU Size | US Size | European Size |
| | 66 | 84 | 89 | 6 | 2 | 34 |
| 86 | 69 | 86 | 91 | 8 | 4 | 36 |
| 89 | 71 | 89 | 94 | 10 | 6 | 38 |
| 91 | 74 | 91 | 97 | 12 | 8 | 40 |
| 94 | 76 | 94 | 99 | 14 | 10 | 42 |
| 98 | 81 | 98 | 102 | 16 | 12 | 44 |
| 102 | 84 | 102 | 107 | 18 | 14 | 46 |
High hip denotes a measurement taken about 10 cm below the waist. Low hip refers to a measurement taken 20 cm below the waist. These measurements are only for general reference, as different styles and cuts can have altogether other measurements.
Miss Sixty Dress Colour
Miss Sixty dresses are available in a wide variety of colours, both solid and patterned. For example, some Miss Sixty dresses feature flower print patterns. The specific pattern and colour choices depend on the wearer's style preferences, and it is also important to match the dress with other items that may already be in the wardrobe.
Miss Sixty Dress Style
Miss Sixty offers dresses for all tastes, from short minis to long maxis. The casual Miss Sixty line features dresses that are fit for any occasion, as accessories can redefine a dress and allow one to transform a simple piece of clothing into an outfit suitable for a fun night out. The dress styles mainly differ from each other by the neckline cut, length, and sleeves. The company aims to provide dresses that are feminine, unique, and seductive. They add a glam touch to the casual, and thus spice up everyday clothing.
How to Buy Miss Sixty Dresses on eBay
If you are looking for a Miss Sixty dress on eBay, you can start by typing the relevant keywords into the search box at the top of any eBay page. After receiving the initial search results, sort them by price or click on similar searches if you do not find what you are looking for. Top-rated sellers, who have received positive feedback and high ratings from other buyers, can probably answer your questions should you have any, for example, about the dress size or fabric. In any case, you can read the detailed item listings and browse the photos included to get an idea how the available styles and colours fit your taste. If you like casual dresses with an edge, you should find the perfect one in the Miss Sixty selection.