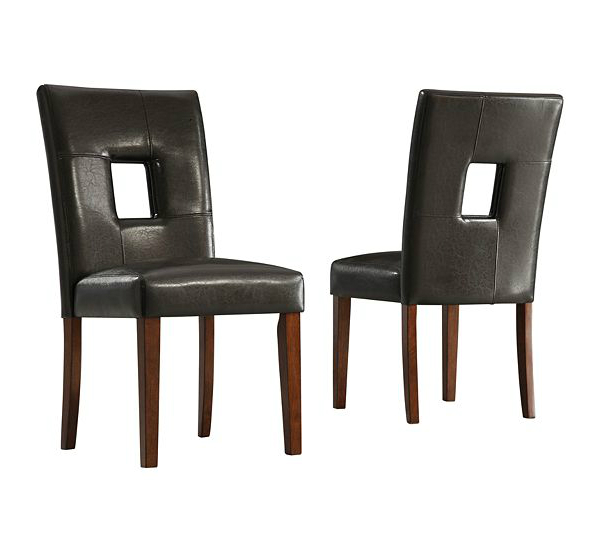 When it comes to decorating the home, furniture can be one of the most complicated choices. Furnishing the house is one of the most expensive and permanent parts of decorating, and many homeowners want to avoid making terrible decisions with so much money on the line. One way of looking at the big furniture debate is to decide between modern and classic styles when it comes to things like dining chairs. Dining areas are among the most social rooms in homes, and the chairs that guests sit in to dine with each other should be both stylish and comfortable. Modern and classic styles differ greatly from one another, from the ornate woodwork designs that echo centuries past to the more futuristic and innovative designs with plastics and metals.
Modern and classic dining chairs can be purchased from traditional furniture stores and online using websites like eBay. Whichever shopping method one chooses, new dining chairs can make a house feel like a home.
The Differences Between Modern and Classic Dining Chairs
The two dining chair styles differ greatly from each other in materials and designs. There is plenty to like about both styles, and it is ultimately up to each individual homeowner to determine which style is best for his or her dining area.
Materials
When people think of dining chairs, the most popular image that comes to mind is a basic wooden chair. Wood is the signature material for classic dining chairs, and it is the most traditional material to make all kinds of chairs, in general. Modern chairs, on the other hand, reflect the changing times and often use 'modern' components like plastic, metal, and fibreglass. The use of unconventional materials showcases a change in the definition of art and value when it comes to dining chairs. The once industrial plastics and acrylics are now used as decor for homes as components in modern dining chairs.
Design
Besides materials, the designs differ greatly between modern and classic dining chairs. Both modern and classic chairs offer simple and ornate designs, but the definition in each style is unique. For instance, a simple classic dining chair may sport the traditional wooden look of a Shaker chair, with a basic back, non-cushioned seat, and four chair legs that are slightly skewed away from the center for balance. A simple modern dining chair, on the other hand, may be made with a brightly coloured plastic that is designed to show a singular component in the design with basic contours and curves.
Types of Modern Dining Chairs
There are plenty of modern styles to choose from when it comes to dining chairs, from contemporary to avant-garde. Despite the varying styles, there are a few common characteristics among them, such as the preferred use of plastic and metal and streamlined, futuristic designs.
Type of Modern Dining Chair

Description

Characterised by thick, solid, simple woodwork or fabric block style chairs

Lack of design and solid fabric backs are popular looks

Streamlined design

Popular materials include metal, fibreglass, and plastic

A more 'futuristic' look

Features curvilinear forms and bright colours

Consists of plastic or other modern materials

Unconventional designs

Sculptural and more artistic than functional

A blend of modern and classic materials, like plastic or wood
The modern style for dining chairs offers a clean, simplistic, look. With the use of strong curves and lines, paired with plastic or metal material, modern dining chairs bring personality and boldness to anyone's dining area.
Types of Classic Dining Chairs
While there are plenty of modern dining chair styles to choose from, there are even more classic dining chair styles. The various classic designs differ in the curves in the woodwork, the cushioned seats, or the ornamentation of the chair legs. Finding the right classic style for one's dining area can either be subtle or bold.
Type of Classic Dining Chair

Description

Common style of classic dining chairs

Characterised by several thin, vertical rods between the seat and rounded top of the chair

Thin legs, either spindled or straight

Wood

Characterised by a single ornate slate of wood installed vertically as the spine of the chair

Cushioned seats that often have a traditional fabric or pattern

Wood

Squared, rigid backs on a squared, cushioned seat

Wood

Traditional, classic style

Also known as a ladder back chair, as the backs resemble a ladder

Several vertical spindles installed into the spine of the chair

Inspired by Chinese furniture

Slender, ornate woodwork in the backs

Characterised by a single center piece with delicate carving in the backing

Dark woods or bamboo most popular woods

American-style design in wooden chairs

Simple, durable, and adaptable to different styles for dining areas

Lacks curves in the slat backs or chair legs

Sleek and streamlined look

Minimalistic and reminiscent of the bold, geometric designs of the 1920s

Metal, plastic, and rich wood are popular materials for this style of dining chair

Light, simple but ornate style

Commonly found outside cafés or in patio seating

Great for shorter dining tables in well-lit areas

Like traditional dining chair styles, only more ornate

Intended for the more luxurious dining area styles

Could be wooden style chairs or fabric, though popular patterns are toile and lace
Classic dining chairs vary in style, from simplistic craftsman designs to the more ornate and luxurious romantic styles. Classic dining chair styles are diverse, and everyone can find the perfect fit for their dining area.
Buying Modern or Classic Dining Chairs on eBay
Buying modern or classic dining chairs is made easy when using eBay. The online website has a large database of deals and offers its users an excellent method of searching for the right dining chairs, modern or classic, for one's dining area. By using the search box that is found on the homepage and every other web page at eBay.com.au, users insert keywords like 'romantic dining chair' or 'Windsor dining chair' and search results come onto the screen. The search results can be filtered by specifying a price range or preferred shipping location. Those shopping for modern or classic dining chairs should thoroughly research the reputation of the sellers they find on eBay before making a purchasing decision. Shoppers can do so by reviewing the feedback left from previous customers. The feedback provides insight on the overall shopping experience, as well as the quality of products sold or reliability of the seller.
Conclusion
Modern and classic chairs make for great additions to any home, especially at the dining table. Modern dining chairs differ in style and feel from that of classic dining chairs, for more reasons than one. For instance, the classic dining chair generally is manufactured with woods and traditional designs, be they simplistic or ornate. Modern dining chairs, on the other hand, are commonly constructed with industrial materials like plastic, fiberglass, acrylic, or metals. The design of modern dining chairs also vary between simplistic or illustrious, though modern chairs tend to feature futuristic shapes and curvilinear designs. The fabrics of choice also vary between modern and classic dining chairs; classic chairs prefer traditional fabrics with subtle patterns like lace, toile, plaid, among other older styles. Modern dining chairs sport fabric in bright, bold colours in designs that pop out to the eye in a decorated home. Both modern and classic dining chairs can be purchased in brick and mortar stores as well as online using websites like eBay. Whether one chooses modern or classic, the dining chairs make excellent additions to one's home and welcome guests and strangers alike to gather at the dining table for some homemade meals.
dining chair|modern chair|classic chair|furniture|home furniture