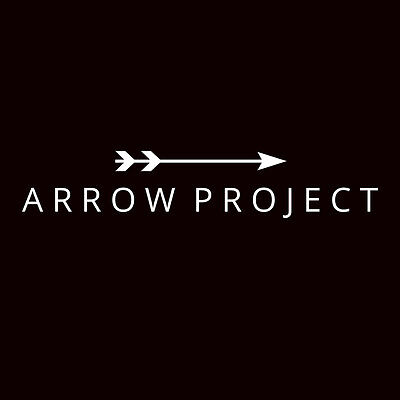 Add a caption
"When fashion meets personality, it brings innovative style."
Arrow Project™ fashion
I love travel. food. fashion. design. friendships. great personalities. Welcome to my Ebay account.
I funded Arrow Project™ fashion on Indiegogo and Kickstarter. It was created by a crowd of supportive people from all around the world.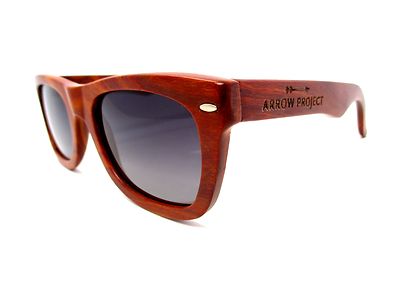 100% Bamboo Wood Sunnies
Sunnies: (Noun) Australian/NZ informal Sunglasses.
Arrow Project™ Bamboo Wood Sunglasses
The lens of these sunnies give an instagram filtered feel. They are polarized lenses to protect your eyes from the UV rays of the sun.
Polarized lenses, using horizontally aligned polarizing micro crystals, block all vertical light and protect your eyes from this glare. Polarized lenses are particularly suitable for water sports, cycling and driving where there tends to be a high degree of reflective glare. *These are not prescribed lenses.
Size & Measurements
Eye Size – This is the horizontal measurement from the outside edge to the inside edge of one lens, 5cm.
Bridge Size – The bridge is the distance between lenses, 2 1/2 cm
Temple Size – This is the length of the temple piece, also known as the arm piece or ear piece, 15 cm.
Bamboo is one of the fastest-growing plants on Earth. The first advantage is the fact that bamboo grows fast. Bamboo is not a tree – it is actually a very, very large type of grass with an extremely strong stem. Another advantage of bamboo is its strength. Bamboo is surprisingly strong.
Each pair comes in an awesome eco-friendly box packaging, with a black micro-fibre bag to keep your sunnies from scratches!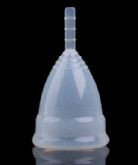 Menstrual Moon Cup
Menstrual Aneer Moon Cup works
, and makes life easier!
"There is a learning curve of figuring out the proper way to insert it and get it to open in your body, but once you figure out the best way for you, its so wonderful. It feels like you are not on your period! No smell, no peed on strings, and no buying endless amounts of tampons/pads. I highly recommend this for women comfortable with their bodies and willing to try a new alternative that is steps above a tampon!"
-
"This product is amazing. There is a learning curve but after one day it was no problem. Not one leak. I will never go back to leaky tampons with peed on strings or not to mention death from TSS and/or that uncomfortable feeling of a wet diaper (pad)! Why doesn't everyone know about this? I do not get this not being on shelves in stores. Ladies this thing is a life changer!"
-
"When i first came across this product I had my reservations. Seemed like an interesting product but I didn't know if it was right for me. I read all the stellar reviews and figured i'd give it a try. I love it! The instructions are pretty easier to follow and after the first day or two of using it, I find it extremely easy to use and very effective. It's comfortable, no leaks, and I pretty much forget that I'm having my cycle. Don't be turned off by your initial impression, give it a go and you'll be convinced. Now I won't be wasting money on other feminine products and the word is a little greener for my choice."