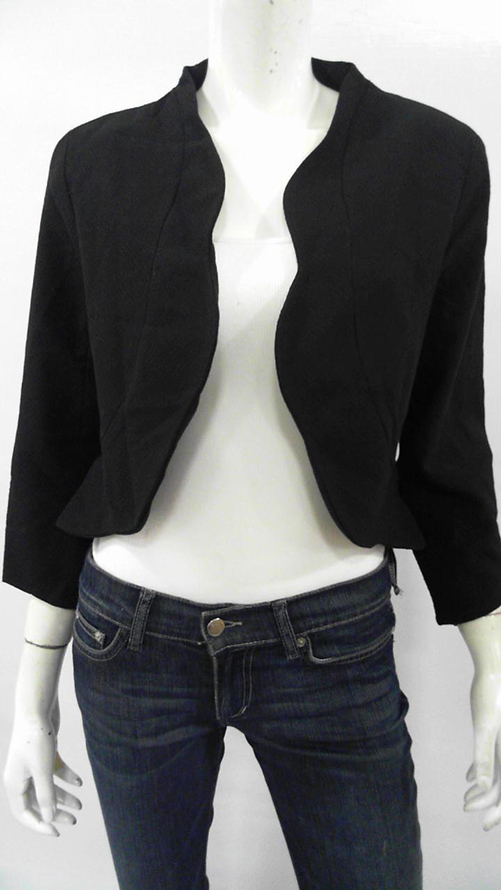 Jackets are a must-have item for everyone from toddlers to adults. The variety of materials, colours, styles, and thicknesses make them the perfect outerwear for every weather condition, from warm and windy to rainy or cold and snowy. Most people have more than one jacket in their wardrobe to be used for different purposes. For example, an individual would not want to wear a down-filled ski jacket on a warm, windy night.
Mossimo , a popular clothing brand, sell a wide range of jackets for men, women, and children. When shopping for Mossimo jackets, prospective buyers should learn a little about the various types of jackets they offer, before browsing on eBay for a great selection of Mossimo jackets at outstanding prices.
Types of Jackets
There are hundreds of different types and variations on jackets, since the term is used to describe everything fromlife jackets and straightjackets to ski parkas and windbreakers. The main types of jackets commonly purchased and worn are described below so prospective buyers know which keywords to use when searching for jackets of all brands, including Mossimo.
Windbreakers
Windbreakers are lightweight jackets meant to protect the wearer from windy weather conditions. Because they are often made from a thin, water-resistant material such as nylon, they are perfect for keeping wearers dry during light showers. These jackets can easily be rolled up and tucked into a backpack, purse, or other tote bag, which is why many people keep windbreakers on hand for use during milder weather conditions.
Denim Jackets
First made by Levi Strauss & Co. in 1905, the denim jacket , or jean jacket as it is also called, provides warmth and protection from the elements while providing a stylish look for the wearer. Though early denim jackets were only available in blue denim, a variety of colours, finishes, washes and styles have emerged over the years. In addition to standard jean jackets, some companies make jean jackets lined with sheepskin, flannel, or other materials for added warmth.
Blazers
Worn by men and women alike, blazers are more formal than other types of jackets and worn for both protection and style. Men wear blazers in casual business environments and women opt for these jackets for business situations as well as for a night on the town. Although Mossimo does not produce men's blazers, they do sell a variety of women's blazers in a range of colours, cuts, and styles.
Hoodies
Available in both pull-over and zip-up styles, hoodies are favourited by children, teens, and adults, especially when they are looking for some added warmth and comfort. Hoodies are available in a wide range of materials, including cotton jersey and fleece, so they are perfect for nearly all weather conditions. Though most people do not use the hoods attached to hoodies, they provide added protection from the elements and additional warmth in colder weather.
Ski Jackets/Vests
Ski attire, including ski jackets and vests , were first designed to keep skiers warm and dry. These garments were originally made of worsted wool; however, in the 1970s skiwear manufacturers started incorporating synthetic materials. Although there are a wide variety of ski jackets available today, most people think of puffy, down-filled vests and jackets when they use the term ski jacket.
Military Jackets
Popular with both men and women, military jackets are styled after uniforms and other attire used in the military. These jackets are found in neutral colours, such as olive green, black, and tan, though many clothing brands make military jackets in a variety of colours for women. Military jackets, including those by Mossimo, come in a variety of styles to reflect different eras in military history as well as styles worn by different branches of the military.
Shopping for Mossimo Jackets
Prospective buyers have many options from which to choose when shopping for Mossimo jackets. When searching for the perfect jacket, buyers can either shop by style and colour or by which type of weather conditions the jackets are used in. Factors to consider when shopping for jackets include the possibility of rain and snow, temperature, colour, style, fit, and whether the jacket is likely to be worn over several layers of warm clothing. Mossimo sells a wide range of jackets so prospective buyers should take a look at different styles and options for family member before shopping for Mossimo jackets.
| | |
| --- | --- |
| Type of Jacket | Demographic Available |
| | Men, Children |
| Denim Jackets | Men, Women, Juniors, Children |
| Blazers | Women, Men |
| Hoodies | Men, Women, Juniors, Children |
| Ski Jackets/Vests | Women, Juniors, Children |
| Military Jackets | Men, Women, Juniors, Children |
In addition to warmth and weather protection factors, prospective buyers may want to consider whether the jackets are machine washable. Dry cleaning is expensive and more bothersome than tossing the garment into the washing machine.
How to Buy
When shopping on eBay for Mossimo jackets, prospective buyers should first determine whether they want to shop for jackets for men, women, boys, or girls. Searching for men's Mossimo jackets , for example, yields all of the Mossimo jackets on eBay currently available for men. Once the results load, buyers can narrow the selection by material, price, and size.
The Mossimo brand is known for producing quality clothing, so when shopping for jackets for individuals of any age, buyers should be sure to check out the entire selection. Because eBay carries a wide range of Mossimo apparel at some of the lowest prices around, be sure to shop on eBay as well as eBay Deals for heavily reduced specialty items including Mossimo jackets.