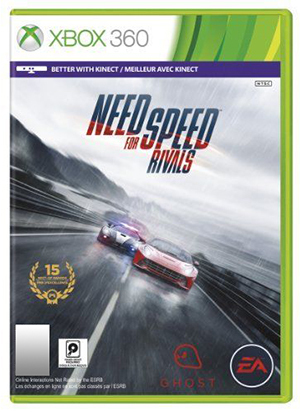 Few people get the opportunity to experience the thrill and excitement of sitting behind the wheel of a luxury sports car. Although this experience is normally reserved for those with big bank accounts, the "Need for Speed" video game series offers everyone the chance to drive exotic cars in equally exotic locations. "Need for Speed" is one of the best selling video game franchises of all time, primarily thanks to its vast assortment of stunning vehicles that are both true-to-life and the stuff of dreams.
Bugatti Veyron 16.4 Super Sport
The Bugatti Veyron 16.4 Super Sport makes its appearance in several "NFS" titles, including "Need for Speed: Most Wanted", and it holds the distinction of being one of the fastest cars sold by the manufacturer. It has an 8.0L Quad-Turbo engine, automatic seven-speed transmission, and a top speed of 450 kph. In the game, the Bugatti handles well on chases due to its heavy weight and impressive horsepower. It may set the player back by $3 million in the game, but its rapid acceleration and superior top speeds are often well worth the investment.
Ferrari 458 Italia
The Ferrari 458 Italia, which appears in the "Rivals" edition, is the epitome of luxury and style. The virtual car features a mid-rear 4,499cc V8 engine, 570 horsepower, and a top speed of 325 kph, making it a force to be reckoned with on the track and in street races. The Italia's design is reminiscent of Formula 1 race cars; for example, the steering wheel has similar controls to that of an F1 wheel. The car has won over 30 international awards, including a Best Performance Engine title from the International Engine of the Year Awards.
Aston Martin V12 Vantage
The Aston Martin V12 Vantage in the "NFS" video game series has a top speed of 305 kph and a powerful six-litre V12 engine that can run laps around its competitors. Its carbon ceramic discs and a carbon filter splitter make it an ideal choice for the track, while its aerodynamic, stylish design delivers the perfect balance of speed and beauty. This Aston Martin also boasts 510 horsepower, a lightweight body, and a responsive transmission, offering "Need for Speed" drivers the whole package.
Maserati Granturismo MC Stradale
A V8 engine and aerodynamic design make the Maserati Granturismo MC Stradale a must-have for "Need for Speed" enthusiasts. It delivers 460 horsepower, 520 Nm at 4,750 rpm of torque, and rapid response gearshifts that can change speeds in a matter of 60 milliseconds. Although the specs under the bonnet are impressive, this Maserati does not fall short when it comes to looks. With a stunning front radiator grille, carbon fibre engine bonnet, and central exhausts, this "Need for Speed" car is a stunning blend of form and function. To complete the look, the Maserati Granturismo MC Stradale sports a triple-layer pearl paint finish, giving it an eye-catching gloss and shine as it speeds down the track.
Pagani Zonda R
The Pagani Zonda R in the "Need for Speed" video game has a top speed of 350 kph and boasts a 12-cylinder V12 Mercedes-Benz engine. It can go from zero to 100 kilometres in less than 2.7 seconds, giving racers a competitive edge at the starting line. The primary reason why virtually every "Need for Speed" gamer covets the Zonda R is not necessarily what it can do but how it looks. A longer wheelbase, breathtaking silhouette, and aggressive features make this car a work of art.
Lotus Elise
The Lotus Elise appears in "Need for Speed: Carbon" and features an alloy 1.6 litre DOHC four-cylinder engine, giving it the power it needs to go from zero to 160 kph in just 18.6 seconds. This sports car also offers players the chance to feel the virtual wind in their hair as they speed along beautiful foreign roads thanks to its convertible design. The Lotus Elise comes with a six-speed manual transmission and Dynamic Performance Management system, which delivers superior handling and control on the track.
How to buy 'Need for Speed' games on eBay
Gamers can find a large selection of titles in the "Need for Speed" franchise on eBay. Put pedal to metal and speed around top racetracks all over the globe without stepping foot outside your door. Perform a keyword search for the "NFS" title you desire, making sure to specify your gaming console and whether you prefer a game in new or used condition. Look for video game bundles to purchase a variety of different "Need for Speed" titles all in one convenient order.