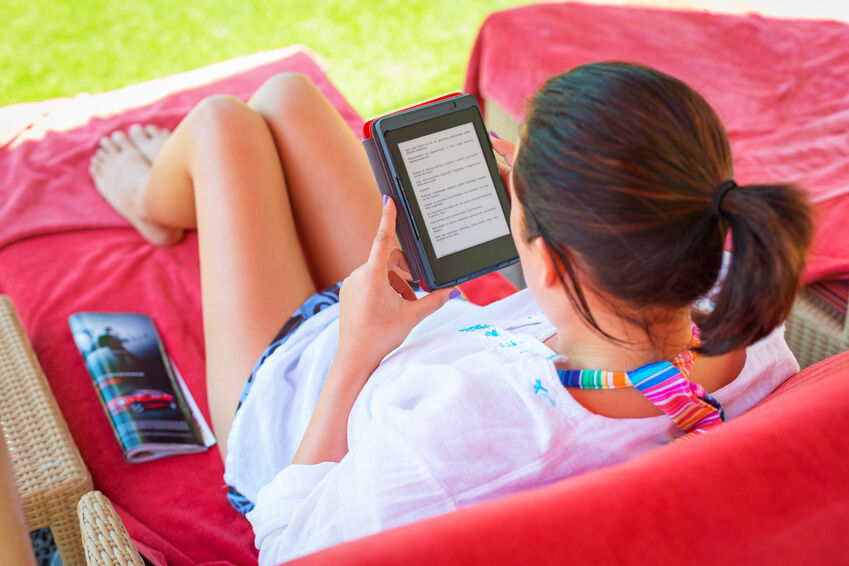 Today, more and more people are choosing to read their books on eReaders, which are electronic devices that allow people to read paper-free. eReaders come in a slew of different forms, and they also have many accessories made for them that can enhance the eBook reading experience. Users who are interested in learning more about eBook accessories should check out the list below. It contains 5 of the most popular eBook accessories, which people purchase to make their reading experience easier, more in-depth or more fun.
Slim PU Magnetic Cover
eBooks and the eReaders they come on are convenient, but eReaders are also very fragile - since they can be dropped and broken or cracked easily. Thus, one of the most popular accessory options is the Slim PU Magnetic Cover, which fights tightly to an iPad and covers both sides of it. The PU magnetic cover can flip open and fold behind the iPad into a convenient and unobtrusive stand, so users can keep the device up without having to hold onto it.
USB Power Cord
Charging an eReader is essential in order for people to be able to read their eBooks on the go. Thus, one of the most popular accessory options is the USB Power Cord, which is the power cord that fits into most eBook devices. Some power cords simply plug into the device and a computer, allowing the device to charge and sync there. Others come with all adapters so that eReaders can be charged anywhere that has a wall outlet.
Foldable eReader Stand
Many people like to prop their eReaders up and use them like a screen, hands-free. Thus, another of the most popular eBook accessories is the foldable eReader stand. These small items fold out into a stand when needed, and fold back into themselves to make an easy to store and tote item. Users who take advantage of the foldable eReader stand can read their eBooks without having to uncomfortably hold the device while they do so.
eReader Bag
eBooks are easy to use on-the-go, and one of the most popular accessories to help with that is an eReader bag. eReader bags were designed with the shape of the device in mind, and they allow the device to fit snugly into the bag for protection. eReader bags often have easy to grip handles, making an eReader simple to carry around on a commute. Many eReader bags also have room for a laptop, which makes them even more convenient.
Stylus
Many eBook devices are now made with touchscreen technology. To make this technology easier to use, companies have developed styluses, which can be used to control the screen in place of a finger. The stylus for eReaders can help users do things like turn eBook pages or highlight quotes they particularly enjoy.