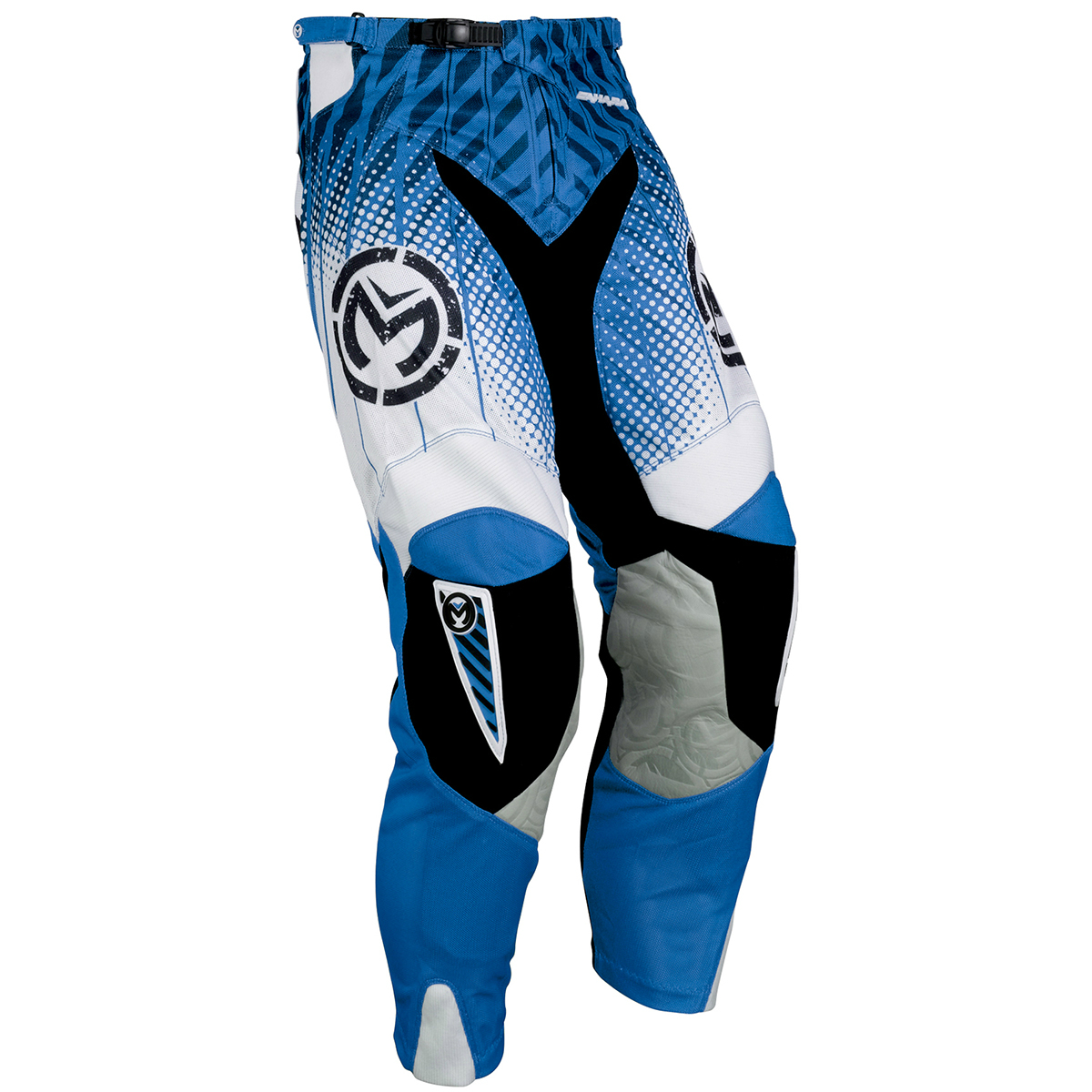 Wearing the right motorcycle gear is essential for a smooth and comfortable ride. Whether a person is a sports enthusiast or a motorcycle commuter, owning quality motorcycle clothing items can make any ride safer and more enjoyable. One of the most important parts of a motorcyclist's equipment is the pants. Choosing a quality pair of motorcycle pants is not always an easy task, as there are several factors to consider beforehand. Some of these include the durability and quality of the pants, as well as their looks. By learning more about what to look for when shopping around for a pair of motorcycle pants, buyers can make sure they make a right investment.
What to Look For in a Pair of Motorcycle Pants
Even though the function of a pair of motorcycle pants may seem rather basic, the truth is this piece of equipment does more than simply protect a rider's legs from cold. Motorcycle pants can also absorb some of the impact in case of collision and protect the skin from injuries. For this reason, it would be a good idea to invest in a pair of pants that come with protective characteristics.
Material
There are two main materials to choose from when it comes to motorcycle pants. These are leather and textile. Each of these materials comes with pros and cons. Other types of motorcycle pants include rain pants and off-road pants.
Leather Motorcycle Pants
Leather pants are often more expensive than textile ones, but in most cases they offer superior protection. Besides keeping the rider's legs warm, leather pants offer good abrasion protection in spills and they protect the rider from bugs and small road rocks that are a common encounter when riding a motorcycle. There are however a few downsides associated with leather pants. These include the fact that they are not water-resistant and they do not offer proper ventilation, which means the wearer can get very hot in them. Other inconveniences include the cost and the fact that leather pants tend to shrink when wet.
Textile Motorcycle Pants
Motorcycle pants made from textile have become quite popular after the development of various types of high-quality synthetic fabrics. The main difference between textile pants and leather ones is in the way a biker should wear them. While a rider should wear leather pants on their own, this is not the case with textile pants. The rider should wear textile pants over jeans, and the combination of the two pairs should offer roughly the same protection as leather pants. Some advantages of textile motorcycle pants include the fact that they are water resistant, less expensive, and more breathable than their leather counterparts.
Comfort
When shopping for a new pair of motorcycle pants, buyers should take into consideration the fact that riding means sitting in the same position for extended periods. This means that the design of the pants should be suitable for this kind of position. High-quality motorcycle pants allow a rider to remain comfortable in a seated position no matter the length of a ride.
Brand
Buyers who are looking to purchase motorcycle pants can choose from models produced by various manufacturers. Even though style, material, and comfort should be some of the first things to take into account, by opting for a well-known brand, buyers can make sure the motorcycle pants they buy are of high quality. Some of the most popular brands of motorcycle gear includeDucati,Alpinestars, Spada, and Akito.
Waterproof Features
As the conditions in which a person rides can often be unpredictable, it is always a good idea to opt for a pair of waterproof motorcycle pants. Riding with waterproof gear is a good way to avoid the discomfort of getting wet on the way home. As leather pants are not water-resistant, buyers may opt for textile or rain pants instead.
Pockets and Zippers
When it comes to selecting the right motorcycle pants, buyers should not overlook details such as zippers or pockets. Zippers are essential for getting in and out the pants quickly, whereas pockets are useful for carrying various personal belongings around. Buyers should make sure the pockets of the pants they intend to purchase are secure enough for their valuables, such as keys or mobile phone.
Tips for Buying Motorcycle Pants in the Correct Size
Choosing a pair of motorcycle pants that fit properly is essential for a comfortable and safe ride. Pants that are too baggy or too tight are not aesthetically pleasing, but they also may come with various inconveniences during the ride. For example, pants that are too tight may interfere with the blood circulation in the legs, while those that are too baggy may flap in the wind, which is quite uncomfortable. In order to make sure they purchase their new pair of motorcycle pants in the correct size, buyers should have a look at the sizing charts made available by various manufacturers, and take accurate measurements of their waist, thighs, and legs.
How to Buy Motorcycle Pants on eBay
Shopping for motorcycle pants may not be too easy, but there are ways to speed up the process. One of them is to search for the right pair on eBay. The large selection of motorcycle pants made available by numerous sellers on the website allows you to find what you need with just a couple of clicks. All you need to do is type the terms 'motorcycle pants' into eBay's search bar and narrow down the results by size, price, colour, material, brand, and more. Make sure you read the product description and information about delivery before making a purchase. You should also keep an eye out for various offers available on eBay Deals.