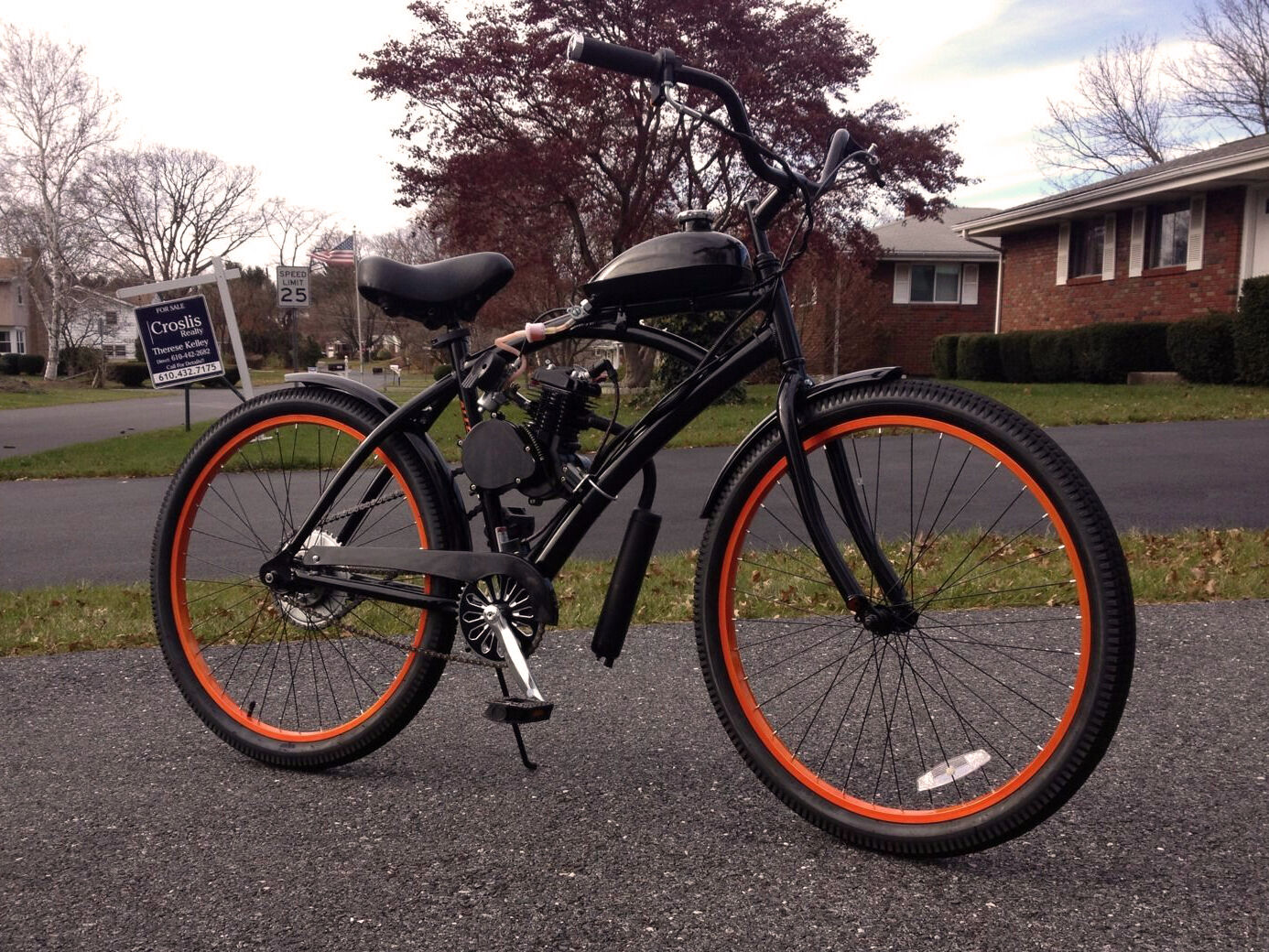 In the world of biking, the motorised bicycle lies somewhere between the conventional bicycle and the motorcycle. They are useful for hilly terrain and for riders with long commutes. There are many kinds of motorised bikes, with different kinds of engines and different sets of capabilities. Some engines only assist pedalling, and some engines power the bike even when the rider stops pedalling. When choosing a motorised bike, it is important to consider engine power and functions, and keep laws and regulations in mind.

Laws and Regulations for Motorised Bikes
Each state regulates motorised bikes differently. The laws do not always define specifics, such as the legality of electric motors versus internal combustion motors, and instead level a set of wattage, speed, and output limits. Motorised bike riders and shoppers must carefully read the laws in their state to make sure their bikes are within legal limits. In South Australia, for example, motorised bikes which are controlled by an accelerator or a throttle must not exceed 200 Watts of power to remain legal. Motorised bikes which are controlled primarily by pedalling must not exceed 250 Watts, and must meet various manufacturing labelling requirements and power cut-off limits as well. The laws vary in other states. Riders should always check laws with the Transportation Department before riding a motorised bike in any state.
Types of Motorised Bikes
There are two main types of motorised bikes: pedelec and power-on-demand.
A pedelec (or pedal assist) bike augments human power; it does not replace it. A pedelec bike will not move forward if the rider stops turning the pedals. The motor activates when the pedals turn, making pedalling much easier and making long trips much more pleasant. The motor on a pedelec bike cuts out at a certain speed by manufacturer design, as per state regulation, although some riders can exceed that speed on pedal power alone.
A power-on-demand (or throttle controlled) bike moves forward with no pedalling required. The rider can pedal in addition, however, which increases the speed of the bike. Throttle controlled bikes have different capabilities and maximum speeds. Some throttles have only two options: on and off. Others have variable speeds which the rider controls with a twist grip. Some power-on-demand bikes have features such as cruise control.
Motorised bikes have many available features. For example, some fold up for maximum portability, which is useful for taking the bike on board public buses or storing it in the boot of a car. Sunrunner and Easy Motion are two companies which make folding bikes. Manufacturers are also introducing unconventional styles of motorised bikes, such as the YikeBike. The YikeBike is much smaller than a standard bicycle and requires the rider to maintain an upright stance and clutch the handlebars down at his or her sides.
Brands of Motorised Bikes
There are countless brands and manufacturers of motorised bikes to choose from, as well as conversion kits available to change an existing bike into a motorised one. The bike's maximum range, capabilities, and how long the battery takes to charge are all important features to consider when shopping for a motorised bike.
Bike

Pedelec or Power-on-Demand

Specifications

Features

Neo Cross by Easy Motion

Includes modes for both.

350 Watt geared rear hub motor.

Charge time: approximately 3 hours.

Range: 40.2-64.3 kilometres depending on rider, terrain, and mode.

Removable LCD display.
Available in various frame sizes.
Double walled alloy wheels.

Porteur by Faraday

Pedelec.

350 Watt geared front hub motor.
Charge time: 1.5 hours.
Range: 24-40 kilometres depending on mode.
Two levels of pedal assist: low and high.

Front and rear LED (light emitting diode) lights.
Mechanical disc brakes by Avid.
Mount for removable cargo rack.

SIMBB 29C by Optibike

Power-on-Demand.

600 Watt geared MBB (motorised bottom bracket).
Charge time: approximately 4 hours.
Range: 56.3 to 72.4 kilometres depending on rider and conditions.

Twist throttle control.
Hydraulic disc brakes.
Wireless diagnostic system.

These are only a few of the many choices available. Riders should remember to always consult state regulations before taking a motorised bike on the open road.

How to Buy a Motorised Bike on eBay
Once buyers know what kind of motorised bike to buy, shopping on eBay provides them with a wide selection from a variety of sellers. Local sellers might even be able to arrange for free pickup. In the search bar on any eBay page, type 'motorised bike'. Motorised bikes go by many terms and labels, so try varying search terms for the best results. Try 'throttle bike' or 'pedal assist bike'. Try searching by brand, such as 'YikeBike' or 'Easy Motion'.