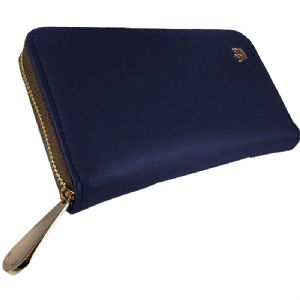 The Motorola Defy is a very popular type of smartphone that was first released in 2010. This device runs on the Google Android operating system, and is equipped with a water-resistant, dust-resistant, scratchproof screen. There is a large range of cases that can be bought for the Motorola Defy, and some are designed for practicality and protective purposes while others have an emphasis on aesthetic value. This guide shall examine the vari ous styles of case available for the smartphone, and explain how to find desired cases on eBay.
Motorola Defy Cases
Buyers looking for a case for their Motorola Defy can choose from those manufactured by Motorola, or others made by companies who specialise in smartphone accessories. Prices for Motorola Defy cases vary greatly, and the materials used to make the case and its features will have an influence on cost. The best way to find a suitable and affordable case is by working out what is needed from the case. This will allow the buyer to choose the type of case that is needed, and as a result speed up the searching process. The following are the most commonly bought types of Motorola cases on the market today.
| | |
| --- | --- |
| Protective | Although the Motorola Defy is water-resistant and dust-resistant, it is not completely impervious to the elements. A protective case is bought to keep the device free from scratches and cracks, and to stop it from becoming damaged if dropped. It is also possible to buy armored cases that are completely waterproof, but buyers should note that there is often a depth and time limit for how long the case can protect the device. Protective cases are either made from soft materials like silicone and rubber, or hard materials like reinforced plastic or steel. Soft materials are excellent at absorbing impact and are quite comfortable to hold, while the harder materials can withstand more force. For many people protective cases are a necessity, and buyers will be happy to know that there are plenty of well-made protective cases for sale at reasonable prices. |
| Designer | Designer cases are manufactured with a focus on the visual aspect of the product rather than its practicality. These range from inexpensive cases with colourful and pretty designs to more costly models that have been adorned with semi-precious stones. There is quite a large selection of designer cases for buyers to choose from so it is advised that ample time is spent browsing through what is on offer. Materials used to make designer cases include wool, plastic, neoprene and rubber. |
| Leather | Leather cases for the Motorola Defy are extremely popular and offer a decent level of protection against falls and blows. Leather cases come in a variety of styles and designs, and buyers can choose between those made from faux leather and those that are real leather. One of the more popular styles of leather Motorola Defy case is the wallet case. These are designed in a similar manner to standard wallets but have an additional pouch to store the device. Using a wallet case is a handy way for a buyer to keep all their valuables in one place. Holster leather cases are also quite popular, and are favoured by those who need to keep their smartphone safe but handy. The holster case is attached to the user's belt and incorporates a flip cover design to keep the device free from dirt and dust. There is also a standard flip case that uses a latch system to keep the Motorola Defy secure when not in use. |
Buying Motorola Defy Plus 850MHz MB526 Cases on eBay
There are plenty of phone stores and specialist websites that sell Motorola Defy cases, but none offer the same value for money as eBay. eBay has an unrivalled selection of new and used cases that can be bought for very reasonable prices. To start searching for a suitable case first head to eBay.com.au and click on the Mobile Phones & Accessories link found in the Electronics drop down menu. On the following page, click on the Cases, Covers, Skins link found in the Mobile Accessories tab. When the listings page has loaded, click on the For Motorola filter found in the Compatible Brand heading in the Categories table. Simply type the name of the desired case into the search bar and press enter e.g. Motorola Defy Leather Holster Case.
Buyers may find that some of the higher-end protective cases are not within their budget. If this occurs then try searching for a used model by clicking on the Used filter under the Condition heading. Additionally, buyers should also visit eBay Deals and check for suitable cases for sale at a reduced price. Click on the Deals link at the top of the page, and then the Mobile Phone Accessories title under the Phones heading in the Electronics tab.
Conclusion
There is a large variety of cases that can be bought for the Motorola Defy Plus 850MHz MB526, and the best way for buyers to find a suitable model for them is by deciding which type of case is most useful. Protective cases help to keep the device damage free, while leather cases are very practical. Buyers should remember to check eBay Deals when they visit the site as they may find a desired case for sale at a reduced price.