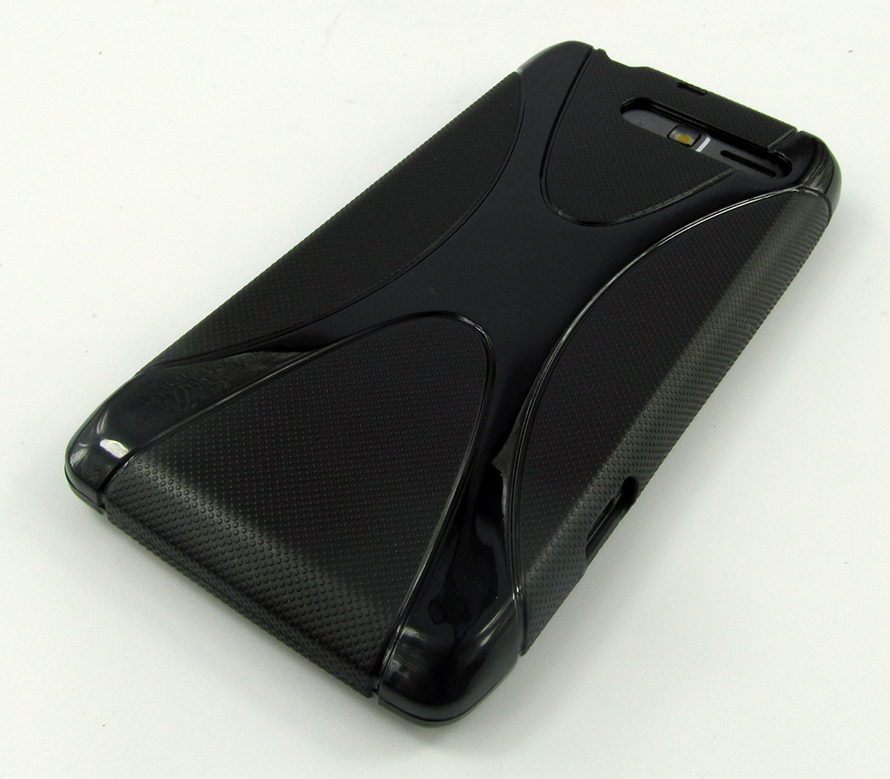 The evolution of the mobile phone has been remarkable, but as technology has advanced devices have got lighter and slimmer. The Motorola Razr M XT905 is a testament to this, as it has become one the world's leading smartphones in both technology and efficiency. However, when choosing to own such a device it is in the users best interest to keep it protected, which is where cases come in.
Types of Case
The demand for the Motorola Razr M XT905 has resulted in their being a demand for cases for the device as well. There is a huge variety currently available for purchase, with manufacturers flooding the market in order to satisfy customer need. The sheer variety means that shoppers have plenty of choice in such department.
The cases themselves vary in design, appearance, durability and functionality. With some built to add extra protection and some built to add extra style to the device. Motorola M XT905 cases are divided and sold under the following terms.
| | |
| --- | --- |
| Pouch/Sleeve/Sock | Made from soft materials such as cotton and canvas, these cases are designed to protect the phone from dirt and dust. They're affordable and easy to clean, but don't provide much protection against falls and bumps. |
| Shell | Rigid and robust, shell cases are designed with endurance and durability in mind. Constructed out of hard plastic, such cases will protect the Motorola Razr M XT905 against bumps and drops. |
| Holster | Holster cases come complete with a clip that allows users to attach the Motorola Razr M XT905 to a belt or waistline. They're generally made of high-fibre materials that can withstand heavy push and pull motions. It helps users who are on move to get consistent and easy access to the phone. |
| Bumper | A favourite amongst those who use their Motorola Razr M XT905 in tough environmental conditions. Offering easy access to the phone, while the exterior rubber strips help protect it should it be dropped, hit or suffer impact. |
| Skins | The closest fitting form of case available, they stretch around the outside of the phone and are usually made of vinyl or silicone. They aim to keep the phone looking slim, but this comes at the expense of protection and durability. |
| Wallet/Flip | Catering for both the front and rear of the device, these types are an all-round case. The front is flipped open whenever the phone is needed for use and closed when it isn't. This added protection and versatility comes at the expense of added size and weight. |
| Armband | When running or in the gym, an armband case is perfect. It provides easy access to the phone and the phones music features, making it practical during exercise. |
Materials
After deciding which style of case is right for your Motorola Razr M XT905, it will be time to decide on a material. Material is another realm where there is no shortage of choices available, but the following are the most common materials used.
| | |
| --- | --- |
| Leather | What was once the material of wallets has become a favourite amongst phone case manufacturers. Offering a high level of protection and a sophisticated look, with the downside being that they can be expensive depending on the brand. |
| Synthetic Leather | A synthetic alternative to leather that is affordable, durable and design friendly. Due to its pricing it is one of the most popular case materials, even if it does lack the texture of real leather. |
| Silicone | When flexibility is required, silicone is a material that is often used. Most commonly found in skin style cases. |
| Rubber | Not unlike silicone casing, rubber has flexibility at its core. Its most popular uses come when people want a case that stands up to sports environments. |
| Metal | Heavy duty and extremely strong, metal cases are perfect for those who use their Motrola Razr M XT905 in extreme conditions. The downside is that the additional weight can be an issue to some people. |
| Cotton | Cotton is a highly breathable and easy to clean material, which is commonly used for pouch cases. It doesn't offer a great deal of protection, but can come in a whole host of designs and colours. |
How to Buy a Motorola Razr M XT905 Case on eBay
eBay is a leading mobile phone accessories retailer, so there are plenty of Motorola Razr M XT905 cases available to buy on the site. To purchase a Motorola Razr M XT905 case, start on eBay's homepage and select Mobile Phones and Accessories from the category options on the left. From there select the Mobile Accessories subcategory, where shoppers can then select the case they want by both model and brand.
Those who are having a hard time finding the exact Motorola Razr M XT905 case they're after should try using the keyword and advanced search options. Simply type in a keyword or term (i.e Leather Motorola Razor M XT905) and click search to see a selection of listings that are more relevant.
Conclusion
Mobile phones are used by millions throughout Australia, with the Motorola Razr M XT905 being a preferred phone for many. When it comes to adding accessories there is nothing more useful than an appropriate case. There is a huge variety for sale, so whether you want style or durability, there is something suitable available. Buying a case on eBay is advised due to their impressive deals on all mobile phone accessories and seller reliability.