Mould is not a plant, but a member of the fungi kingdom. Like some mosses and ferns, mould generates seed-like reproductive spores that are designed to move in air freely. These mould spores exist indoors as well as outdoors.
Mould health problems
Mould can cause a host of health problems if left alone. It can cause sinus infections, repository problems such as allergy (itchy eyes, runny nose, coughing, sneezing) as well as asthma problems in asthmatics. It's also known for mould to cause skin rashes, and in rare cases flu like organic toxic dust syndrome.
Toxic mould causes serious toxic reactions if eaten. Tricoderma, Fusarium, Mamnonellia, some species of Penicillium, and Aspergillus, and Stachybotrys has not yet been proven to cause toxic reactions when breathed in at the levels found in residential and office settings.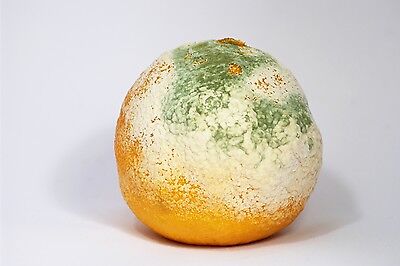 So how do you protect your home against mould?
Homeowner Tips
When noticing plumbing or roof leaks inside, respond immediately. If wet areas are dried within 24-48 hours, mould growth can be usually halted and restricted.
Air conditioner drip pans should be kept clean at all times and drain lines free. Mould growth behind, in or near your AC can be very dangerous as it can be blown into your atmosphere via the AC ducts.
If you live in a humid climate, ensure you keep all doors and windows closed.
If you notice moisture growth or condensation on walls, pipes, air conditioners or ducts, act straight away. Dry the moist area and decrease the humidity level.
Dryers in the laundry should have an outlet outside so condensation doesn't grow inside the house.
Renter Tips

When renting, it's your right to live in a safe environment. When you spot moisture problems or plumbing leaks report it instantly to your property manager or Strata.
Hunt for moisture and mould growth at home or the office. If you do find some, don't attempt to remove it or clean it yourself. Hire a professional for inspection, assessment, testing, and recommendations.
Disclaimer: These mould tips are helpful tips and not in any way the final answer or a cure for mould removal. Before you act, have a mould test and inspection conducted by a trained and certified mould inspector if you suspect problems.