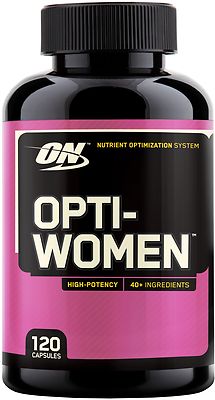 While multi-vitamin tablets are a fine idea, sometimes the formula of these products needs to be a little more specific in order to be better tailored to certain customers. This is why there are multi-vitamins specifically created for women.
First of all, what exactly make a certain multi-vitamin better suited to women? Most women's multi-vitamins typically have higher concentrations of the B vitamin, folate, or it's more bio-available form, folic acid and iron.
Often times, additional B vitamins such as thiamine and riboflavin will also be present in higher quantities. The reason these nutrients are required in higher amounts in women is primarily due to menstruation.
Iron is an essential part of hemoglobin which is responsible for binding oxygen and delivering it to the body's tissues and organs. Due to menstruation, women are required to get more iron in their diet to make up for the blood loss during menstruation.
Folate levels are important to maintain before conception even takes place, should it ever take place, because it aids in the prevention of neural tube defects.
The reason the other B vitamins will often be in higher quantities in a female specific multi-vitamin is because higher intake of B vitamins are associated with a lowered chance of developing the unwanted effects of pre-menstrual syndrome such as mood swings, bloating, and cramping. This has been confirmed by a study which was performed at the University of Massachusetts, which found that higher levels of B vitamins lowered the incidence of pre-menstrual syndrome by as much as 35%