It is said that nothing in this world is impossible. But while flipping the pages of a well-known periodic publication, I discovered that it is simply impossible to plan a big fat Indian wedding at sixtieth of hour. The planning hysteria begins quite a few months before the commencement of the wedding functions starting from the venue to décor to food and beverages. Needless to say, the most important task involved in a wedding is the shopping spree that keeps everyone lively throughout the bone wrecking preparation. The process starts with purchasing bridal costume with matching accessories and the pricey jewelry sets made of precious stones to outfits and accessories for the groom. A trendy and
classy accessory
is something that would add the icing on the cake.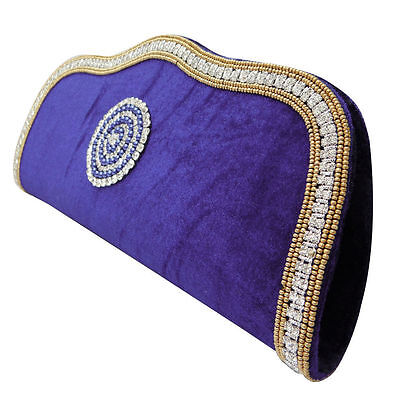 Of all the accessories that have wooed the fashion trend following masses, the highly demanding accessory is the
clutch bags
. It is not only a bride's necessity but every woman's want. The modern day trend focuses on complementing the bridal attire with a chic clutch instead of a broad handbag. Even celebrities these days not only focus on their designer outfits and jewelry but also are keen on picking up a sophisticated clutch bag to grab attention of the paparazzi. Fashionistas commented that the smaller and compact the clutches are, the more elegant it will look. Plus, the shape of the clutch should also be taken into consideration along with the embroidery.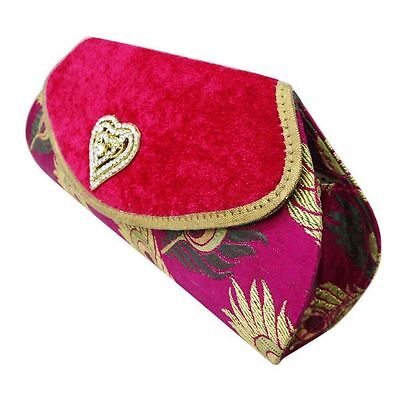 It becomes a bit confusing at times to determine the perfect clutch for some specific wedding. To be on a safer side, you need to own some
neutral clutch
bag patterns so that you don't end up attending a wedding with the wrong accessory. Given below are the few must-have clutch bags:
A blend of gold and silver embellishment would complement any and every outfit Therefore, pick the clutch of the right size and club it with any outfit.
Casual clutches are meant for pre-wedding functions such as cocktails, sangeet, mehendi etc where you don't want to look too decked up. You can also carry them for other traditional events besides wedding.
Heavily studded stonework on a clutch bag is the latest trend. This would certainly make a statement piece for your wardrobe. You can simply dazzle up your wedding attire in this bag.
Besides all these, a 'little black clutch' is an essential item for your wardrobe. You cannot just miss out on it, 'cause they say black is the solution to all confusions.