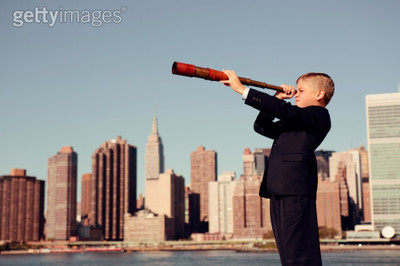 Are you overwhelmed with the thought of International Shipping? Confused by customs Forms? This Beginner's Guide will help get you started on the road to stress free International Shipping!
At the end of this guide please click yes or no to let me know if this was helpful to you - Thanks!

Offering International shipping on your listings may greatly increase sales. Over half of my sales are to foreign countries. The US dollar is not as strong in some other countries so what may seem like too much money to a US customer is a great deal to a UK customer. The three basic International shipping services that I use are through the United States Postal Service and they are First Class International, Priority Mail International, and Express Mail International. I will explain about each of these services but first let's gather some supplies.
Go to the Post Office and get a handful of the following customs forms: 2976 - this is the small customs form with the green box, 2976-A - this is the white customs form with multiple copies, and a few of the Express Mail Mailing Labels. Also while you are at the post office you can pick up some free priority mail boxes, these can be used for domestic and international shipping. You can also order them for free (including delivery) at ebay supplies on usps website. I also use padded envelopes and poly bags for unbreakable items. If you are going to need assorted boxes for first class international items try to find boxes that do not have writing on them, different countries have different restrictions on items (check usps online for a list of each countries prohibited items) that can be sent so it is best to have plain boxes, also the address will show more clearly.
When packaging items for International shipping keep in mind that they will be traveling a long way. Wrap items as needed and seal boxes or bags securely with clear packing tape. I recommend writing the return address and shipping address directly on the box or bag with black permanent marker and then covering with clear packing tape. Write as clearly as possible. Some International Post Codes are similar to US Postal Codes so to avoid any confusion with USPS write the address as follows:

NAME
STREET ADDRESS
CITY & STATE
POSTCODE & COUNTRY
If available you may want to include the Buyers phone # along the bottom edge of the package - this may help the package get delivered in the chance that the address gets damaged or is incorrect.



First Class International - This is the cheapest way to ship Internationally and most of your buyers will pick this service. For example a 3 oz package to Belgium would be $3, 15 ounces to Canada = $4.76, 5 ounces to Mexico = $3.38, 8 ounces to Italy = $7, 15 ounces to Northern Island = $10.30. First Class International is only available for packages that are under 4 pounds. There are no special services such as insurance or tracking available and you can not print these labels online through USPS or Paypal. I include the following statement on my listings - Special Note about First Class International: First Class International is the cheapest way to mail packages overseas. I have had good luck with this service but you should know that there is no way to track or insure packages. This is a risk that you the BUYER are taking when choosing this service. I will have proof I sent the package but there will be no way to prove that you didn't get it. There is actually a little info that you can get online using the customs form # on USPS and some countries such as Canada will give you info on if the package was successfully delivered using the Customs #. You will use the small green customs form for First Class International Packages. Fill them out at home before going to the Post Office. They are pretty easy, on the white half fill in your name and address on top and the buyers name and address then date and sign. On the green half check the other box and then under quantity and description write wht you are mailing example: (2) Plush Turtle Toys, (1) Smurf Figurine Toy, Leave the weight box blank the post office will fill that in, for value write what the customer paid for instance if they paid $14 for the 2 plush turtles and $4.99 for the Smurf I would write that and then add them up and for the total value box I would enter $18.99. Then date and sign the green half. Shipping time varies on International shipping since packages can get hung up in customs but most get there within 10 working days.
Priority Mail International - This service is a little faster than First Class and it includes tracking and some insurance. Additional Insurance and services can also be purchased. It is more expensive for example a 9 ounce package to Italy is $24, 13 ounces to Portugal = $24, 1 pound 2 ounces to Malta = $24, 4 pounds 10 ounces to Australia is $40.50. You can use the free priority mail boxes and you can get a small shipping discount if you print your labels online through Paypal. Since I have to go to the post office everyday for my first class packages, I bring my priority ones there too. A White Customs form is needed for Priority International packages. Fill out the following ares - From (seller), To (buyer), Description (box 1), Quantity (box 2), Value (box 5), Total Value (box 6), Checkmark the folowing items - Airmail/Priority (box 10), Merchandise (box 11), and Return to Sender (box 17), then Date and sign (box 16).
Express Mail International - The most expensive but quickest way to ship International Packages. Use the same white customs form as Priority and fill out the same way. Do not use Priority Boxes! Do not write address on package, instead use the Express Mail Mailing Label and only fill out the From and To blue boxes. Bring the two forms and package to the post office and let them attach the forms to the box for you.
Buyers will occassionally ask you to mark the customs form as a gift or to alter the purchase price - all Ebay transactions are recorded and if you frequent the post office they will know that you are not sending gifts all over the world. This is your busines and it is best to be honest.
Each country has different rules for customs fees, taxes etc. It is the Buyers responsibility to know the shipping rules of the country that they live in and they may have to pay a fee to pick up the package from customs or the post office. It is a good idea to have it posted somewhere in your listing that you will not be responsible for any additional customs fees that may be incurred.
Exceptions: Occassionally there will be a country that will have an exception to one of the above statements but 99.9% of the time the above shipping methods will be accurate.

Thank you for reading my International Shipping Guide!