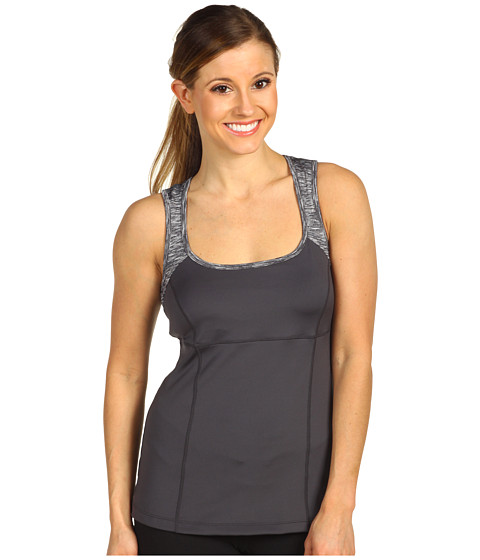 There are a lot of things to consider when shopping for a top. One good place to start is with a particular brand that people find appealing. Next manufactures a wide variety of designer clothing for women. Ladies can choose from tops that are dressy, for sports, or for everyday wear. Shoppers can also select Next footware and accessories to go along with their top. The key to choosing an appealing Next top is knowing how to find the right size, selecting a top that flatters the shopper's figure, and then finding bargains online. There are deals to be found at many places, but certain ones are much more convenient that others.
Finding the Right Size
Finding someone's clothing size can be frustrating because every brand varies slightly in their sizes. Luckily, Next has all of the information that shoppers need to figure out what size to get. To get started ladies must measure their bust, waist, and hips. Then they can figure out what size they are by matching up their measurements with the chart below.
| | | | |
| --- | --- | --- | --- |
| Women's Top Size (AU/NZ) | Bust (cm) | Waist (cm) | Hips (cm) |
| | 80 | 65 | 87.5 |
| 6 | 84 | 67.5 | 91.5 |
| 8 | 86.5 | 71 | 95 |
| 10 | 90 | 74 | 99 |
| 12 | 94 | 79 | 105.5 |
| 14 | 99 | 84 | 110.5 |
| 16 | 104 | 91.5 | 117 |
| 18 | 109 | 99 | 123 |
| 20 | 114 | 103 | 127 |
| 22 | 123 | 109 | 131 |
| 24 | 128 | 116 | 137 |
| 26 | 113 | 123 | 144 |
How a top fits makes a huge difference. What may look good in a picture or on a model could have a completely different appearance if it doesn't fit right. Take extra care when determining what size to order.
Things to Consider When Shopping for a Next Top
Next t ops come in all kinds of shapes from loose and flowing to crisp and form fitting. With so many different options it can be confusing for ladies to decide on one to get. One of the most important things for women to keep in mind is their body shape. There are several kinds of figures and what looks great on one person may not be as attractive on someone else. The main body types include the circle shape, triangle shape, reverse triangle shape, rectangle shape, and hourglass shape. Learn about each one and what kinds of tops look best on them.
Circle Body Shape
Women with the circle shaped body tend to have a stomach region that is larger than their hips and chest. When dressing, it is important to get shirts that are not too tight around the midsection. Instead, ladies need to accentuate the shoulders and chest with tops that draw the eyes upwards.A-line tops and empire tops usually flatter the circle figure because they hug the chest area, but then flare out over the waist. This gives the appearance of curves and draws attention to the figure's best features.
Avoid tops that are tight over the entire torso as well as tops with horizontal lines on them. Vertical lines are best because they make a body appear slimmer.
Triangle Body Shape
Those with a triangle shaped body have hips that are wider than the upper body. To make the figure appear more proportionate, women must draw attention upwards towards the shoulders. Choose wide necklines that make the upper torso appear larger.Scarves, thick sweaters, horizontal lines, and ties also help widen the torso. Stay away from tops that are too tight or too loose. Those with a triangle figure need to stick to tops in between.
Reverse Triangle Body Shape
The reverse triangle figure has an upper body that is larger than the lower body. Usually the chest is large and the shoulders are wide. Stay away from large tops with frills or anything that makes the upper body appear larger. Empire tops are flattering because the fan out at the hemline and create the appearance of an hourglass shaped figure. Layers are also flattering because they make the hips look wider.
Hourglass Body Shape
Hourglass figures are the easiest to dress because they can get away with pretty much anything. Those with this body have hips and a bust that are even in size as well as a stomach that is smaller than both. To accentuate the curves, stay away from loose fitting shirts with no shape to them. Other than that, the hourglass figure can get away with wearing pretty much anything.
Rectangle Body Shape
Rectangular bodies have very few curves. The hips, stomach, and chest area are very close in size. To find tops that flatter this figure, look for ones that accentuate the chest and flare out at the bottom. Anything that makes the chest look larger and the stomach appear smaller helps create the appearance of curves. Stay away from lines all together and have fun with accents such as a scarf or frills at the top of the shirt.
How to Buy
Once ladies have a pretty good idea of what styles look best on them, they can begin to shop for a Next top. Start out by looking at the daily sales on the eBay Deals page. If there are no tops there that fall in line with what you want, then use the search bar on any eBay page to find what you need. Simply type in the product name, such as " Next top". You can then begin to browse through the brand products and look for styles that complement your figure. Compare prices, top conditions, and delivery costs between the sellers. If you want, you can even click on the option to only see listings from sellers that offer free postage.