What a lot of rot!
There are sellers on eBay, yes, here in Australia too, who try to mislead the public in the name of increasing their own sales and who really don't care about your health, by stating absolute rubbish! Not only that, but they're over there not here in Australia, so what do they care if you get infections?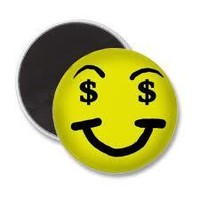 Let me make this very clear, so that there will NO confusion ever again for any unsuspecting buyer who thinks that buying from sellers who quote this nonsense, are getting a better product ... you're NOT ... you're being LIED TO ... you're being misled ... all in the name of making money. Most of these sellers are located in Thailand or China ... and without meaning to sound controversial, sellers from these parts of the world are known to 'embellish' the truth ... and even outright LIE ...
Now .. here is the truth ... and you should never be confused again :)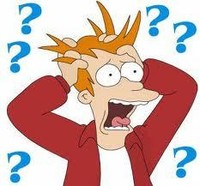 316L Surgical Steel DOES contain Nickel.
Surgical Steel cannot be classified as Surgical Steel if it in fact has no nickel!
Unbelievable? Maybe, but definitely true! And we have had our own stock tested by an independent laboratory. The test is destructive so that all components of the metal can be analysed. And yes, our products are GUARANTEED to be 316L Surgical Steel and therefore ideal for body piercing.
According to the American Society of Testing & Materials (ASTM) who's responsibility it is to determine what elements must be included in a product in order for it to legally be known by a particular name (ie 316L), there are a number of components which MUST be included in 316L.
They are: Chromium, Nickel and Molybdenum.
Since it is nickel we are concerned with here, it should now be obvious to most people, that without Nickel, 316L may not be legally be referred to as 316L ... so what are you buying if you're getting 316L nickel free? I have no idea, but it sure isn't what is recommended for your piercing health - 316L!
The reason Nickel is so important to be included in your body jewellery steel is it's high resistance to corrosion - that's where infections can start - yuck, something under your skin corroding and causing pain? No thank you!!!

So ... what are you going to do next time some seller offers you Nickel Free 316L Surgical Steel? That answer should be 'Nothing'!! Move on to the next seller - preferably an Australian based one who you can always go back to and who is bound, like us, by various Australian laws to protect you.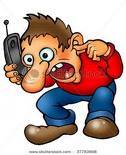 Don't believe me? You try to make contact with an international seller and ask for their help with the data to prove their product is really Nickel Free 316L Surgical Steel. I guarantee you that you'll never hear from them again!
Lindy's Goodies have been involved in the manufacture and sale of Body Jewellery for close to 10 years on eBay. We offer this information having researched the components of our own jewellery, and liaised with Government on issues regarding piercing safety and other body jewellery/piercing topics. Feel free to surf the net for further information regarding the requirement of 316L Surgical Steel to include Nickel.