Nigel Mansell Formula One 1991 -1993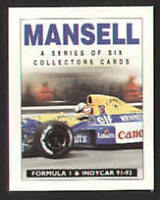 This is one of many illustrated classic Formula One guides I've created for the community. I hope you enjoy it. If you wish to find out more about the classic Formula One art featured in this guide please click here.
In 1991 Nigel Mansell returned to the Williams team and recorded five Grand Prix victories: France, Germany, Italy, Spain and Britain. Unfortunately though, mechanical problems together with some desperate misfortune meant that Nigel would only finish second that year in the Championship with 72 points to Ayrton Senna's 96.
Monaco Grand Prix - Monte Carlo 1991
At Monte Carlo in 1991, and the fourth Grand Prix of the season, Nigel recorded his best ever performance on the Monaco circuit. Driving a fine race, he held fourth place for the many laps, moved up to third when team-mate Patrese retired, past Prost for the second place in a brilliantly timed move at the chicane and finished a little over 18 seconds behind Senna. It was from here that he began his furious yet fruitless chase for the 1991 Championship.
Mexican Grand Prix - Mexico City 1992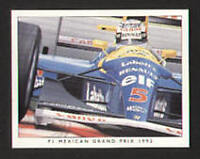 In the race at the bumpy Autodromo Hermanos Rodriquez circuit, with Mansell starting from pole position and team-mate Riccardo Patrese second on the grid, the Williams duo lead throughout with Nigel finishing 8 seconds ahead of Riccardo and Michael Schumacher finishing third for Benetton.
Spanish Grand Prix - Catalunya 1992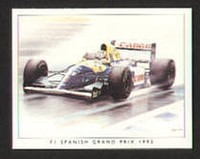 When Nigel Mansell won the 1992 Spanish Grand Prix at Catalunya he equalled Ayrton Senna's 1991 record of four successive Grand Prix victories. At the San Marino Grand Prix on the 17th May 1992, he recorded a record fifth successive victory and with a total of 50 points to the 24 of Patrese, 17 of Schumacher and 8 of Senna, his World Championship position was almost impregnable.
Indycar Series - Surfers Paradise 1993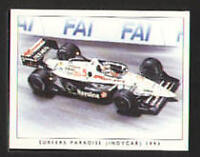 Driving the works-backed Newman-Haas Lola-Ford, he fought back from a terrible start from pole position and led for half of the 65 laps, winning by 5 seconds from the Penske-Chevrolet driven by Emerson Fittipaldi. With another 15 rounds of the Championship to go, there was still a lot of driving to do but Nigel now knew he could add the Indycar World Championship to his Formula One crown.
Indycar Series - Nazareth 1993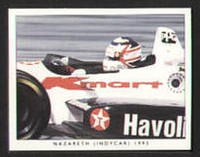 Following his victory in the Bosch Spark Plug Grand Prix on 19th September 1993 in Nazareth, Pennsylvania, Nigel Mansell became Indycar World Champion. He also became the first "rookie" driver to win the Championship in its 82 year history and of course did so as the reigning World Formula One Champion. In the race he dominated and lapped all but one driver and in a totally convincing display, won the race and gained 21 points putting him 25 ahead of his nearest challenger, Emerson Fittipaldi.
Thank you for reading my guide and I hope you found it interesting!