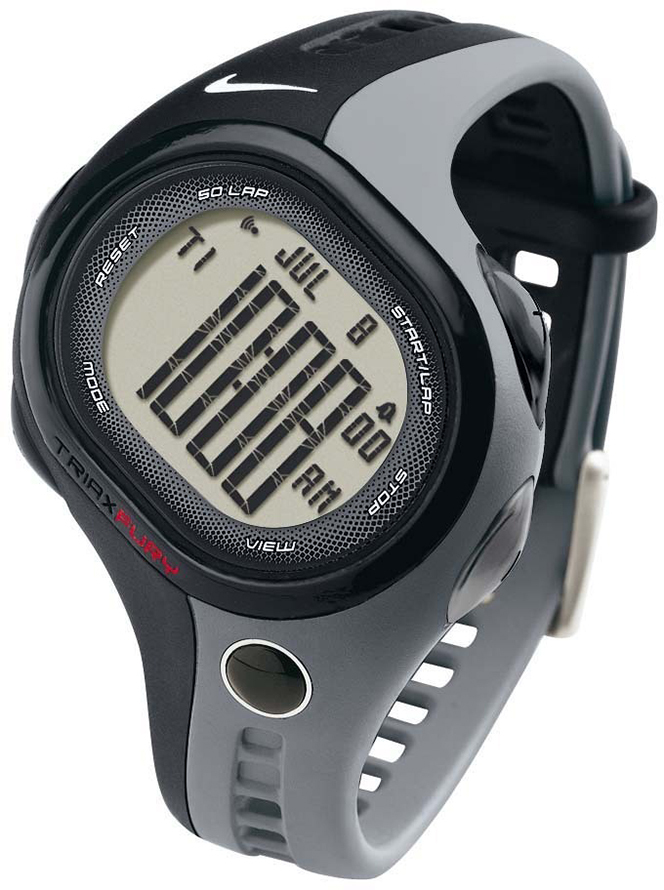 As a leading sporting equipment brand, Nike produces a range of high-quality watches, suitable for rugged use such as sports and outdoor activities. The extensive range of Nike watches include both analogue and digital models. Additionally, these watches boast a number of features including water resistance, waterproofing, stop watches, tide indicators, and alarms. To choose the perfect model, the consumer must consider which features are more important and whether features are less important than the style or aesthetic appeal of the watch. It is important to first look at the features that are available in a watch. The buyer should then choose the watch that best suits his or her needs.
Features to Look for When Buying a Nike Watch
There are a wide range of Nike watches available in the market, and it can be challenging to find the appropriate one. Features to consider include whether the watch is analogue or digital, and if it has additional features such as a perpetual calendar, stop watch, and alarm, amongst others.
Analogue or Digital
One of the major decisions when choosing a Nike watch is whether to have an analogue or a digital watch. A digital watch displays the time electronically, whereas an analogue watch has a face like a clock, with the hours around the outside and an hour hand, a minute hand, and sometimes a second hand. Analogue watches are considered to be much more elegant, stylish, and traditional.
Digital watches are made from more durable materials and are more functional. Some people find it much easier to read a digital watch rather than an analogue watch. For people who are unsure which watch they prefer, there is an analogue and digital combination watch.
Perpetual Calendar
A perpetual calendar on a watch is a fully automatic calendar that states the date and adjusts itself automatically. It takes into consideration how many days there are in the month and whether it is a leap year.
Stopwatch
Both analogue and digital Nike watches can have a stopwatch built into them. A digital stopwatch is a lot more accurate than an analogue stopwatch and can record times of up to 1/100th of a second. The stopwatch works by pressing a button on the side of the watch to start it and stop it. It is useful for athletes wishing to gauge the length of time it takes to run a specific distance.
Alarm
Alarms are more common on digital watches rather than analogue ones. The user can set an alarm for a single day or to repeat for any number of days throughout a week. The one problem with alarms on watches is that they are not particularly loud.
Water Resistance
One important feature to consider when purchasing a Nike watch is whether the watch is waterproof. Different watches have different depths that they remain waterproof at. Consumers should check whether a watch is completely waterproof or just water resistant.
Water Resistance Summary
When purchasing a watch, the buyer should look at the marking on the watch to see how resistant it is to water at specific depths. The depth relates to how deeply one can submerge a watch without damaging it.
Marking on Watch

Water Resistant

50 metres

5 Bar

100 metres

10 Bar

150 metres

15 Bar

200 metres

20 Bar

1000 metres

100 Bar

Yes

Yes

Yes

Yes

Yes

Yes

Swimming

No

Yes

Yes

Yes

Yes

Yes

Water Sports

No

No

Yes

Yes

Yes

Yes

Scuba Diving

No

No

No

No

No

Yes

Deep Sea Diving

No

No

No

No

No

Yes
Buyers should look at the marking on the back of a watch before purchase. The chart can then help the buyer to see if they can use the watch when taking part in a specific water activity. Submerging a watch below the maximum waterproofing depth can cause significant and irreparable damage.
High and Low Tide Indicator
Digital and analogue watches by Nike sometimes have a high and low tide indicator on them. The watch is set to high tide at a specific area, and then it displays the time at the highest and lowest levels of the tide. This is a very useful feature for surfers who can then work out the best time for surfing.
Solar Power
Nike watches which are solar powered are useful for people who forget to regularly wind their watches or do not want to have to keep changing the battery in a watch. Sometimes, the watch is no longer waterproof after a battery change, so by buying a solar powered watch, the buyer does not have to worry about the watch taking on water. The solar cells are usually unnoticeable on the watch and require only a small amount of natural or artificial light to continue working for a long period of time.
Strap
When choosing a Nike watch, it is important that the buyer carefully considers the watch strap. One can find watch straps made from different materials, including silicone, leather, and metal. Some people find that, although metal bands look very professional, they can cause an itchy skin reaction on the wrist if they are not in silver or gold metal. The same applies for the buckle on the strap. Silicone straps add a sporty element to the look of a watch. Leather or leather-effect watches have a vintage look that can update a Nike watch. Leather straps also last a long time.
How to Buy a Nike Watch
eBay sellers offer a vast selection of Nike watches in new or used condition, all at affordable prices. Finding great deals on Nike watches is easy when you shop with eBay. From silicone straps and 1000-metre waterproofing to metal straps with tide indicators, the watch selection that eBay sellers offer is huge. These rugged watches provide durability and style and are available at great prices on eBay, some with free delivery. Buying from a seller with Top-rated status or with a high percentage of positive feedback allows you to make a confident purchase and enjoy excellent customer service along with a high-quality watch. Wear a Nike watch for both work and play, whether you enjoy sports or hiking in the great outdoors.