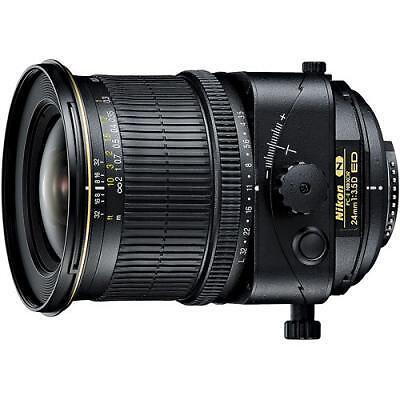 One advantage of Nikon DSLR cameras is that the lenses can easily be interchanged for upgrades and enhanced versions. Instead of being forced to purchase several different camera bodies in order to accommodate several different lenses, a consumer can purchase a variety of lenses to use on one camera. In order to find the best deals, however, a consumer has to understand the different types of Nikon lenses that are currently available.
The Limitations of the Kit Lens
Many consumers avoid purchasing additional Nikon lenses, because they may feel that the lens that was provided to them within their original bundle is good enough. Keep in mind that not all Nikon cameras come with lenses in their kits; the majority of them come with just the bodies. Consumers that purchase discounted bundles and packages that include a kit lens are basically receiving an entry-level option.
The disadvantages of using a Nikon kit lens, such as the 18-55mm, include:
· a low maximum aperture
· a variable aperture that starts off low (f/3.5)
· they do not work well in environment with low lighting
· low quality indoor pictures when flash is not used
In most cases, purchasing a fast prime lens to replace the standard kit lens is the best way to get the most out of the Nikon DSLR. This is primarily because of the major difference that can be noticed when it comes to the substantial increase in shutter speed.
Types of Nikon Lenses Available
There are so many different Nikon lenses that can be purchased in order to increase the performance and efficiency of the standard DSLR camera, including the NIKKOR:
· AF-S 50mm f/1.4G
· AF-S 85mm f/1.8G
· AF-S 28mm f/1.8G
NIKKOR AF-S 35mm f/1.8G DX
· Great match for DX sensor bodies, ranging from D3100 up to D300s
· Affordable yet highly efficient
· Quick and easy to focus and sharpen
· Prime focal length makes its performance comparable to D800
· Great lens for indoor photos
· Perfect choice for flexible, daily shooting indoors and out
NIKKOR AF-S 50mm f/1.8G
· One of the cheapest Nikon lenses available
· Best performance/pricing ratio of any other NIKKOR lens
· Perfect portrait lens for outdoor photography
· Compatible with most Nikon DSLRs, including the D3200
· Lightweight design with high-quality structure
NIKKOR AF-S 50mm f/1.4G
· Upgraded version of AF-S 50mm f/1.8G
· Noticeably large aperture in comparison to other lenses
· High-quality aesthetics; able to capture crisp, quality images
· Extensive focus-throw (close to 180 degree ring rotation)
· Easy to use for photographers that prefer manual focus
· Competitive pricing for a competitive lens
NIKKOR AF-S 85mm f/1.8G
· Exceptionally impressive out-of-focus regions on images
· Rational choice for savvy shoppers that enjoy competitive pricing
· High demand for this specific model, so availability is moderately low
· Perfect portrait lens to accompany kit zoom lens
· Great fit for full-frame and DX camera models
· Not very good for general photography purposes when indoors
NIKKOR AF-S 28mm f/1.8G
· One of the most expensive NIKKOR lenses available
· Very challenging to use efficiently for inexperienced photographers
· Widest lens available for low-budget customers
· Solid performance when connected to full-frame bodies
· Great performance when used in low-light conditions
· Works very well with a DX camera for general purposes
· Perfect lens for landscapes, street photography and beautiful interior shots
How to Use the Proper Lens
When it comes to being able to identify the proper lens to use for a specific scenario, the photographer has to take into consideration several key factors, including:
· the type of photography (i.e. studio, wedding, sports, portrait, etc.)
· the type and number of subjects
· the expected vision and desired results for the pictures
· the type of camera that is being used
· the specifications and limitations of the available lenses
A photographer has to become comfortable with using his or her camera and lenses just as a contractor would have to become comfortable with using their own tools. Focus on being as flexible as possible when it comes to matching the right lens with the right moment.
How to Buy Nikon Lenses on eBay
In order to access a complete listing of Nikon lenses that are currently available on eBay, go to the homepage and use the Search field to focus on relevant keywords and phrases that will point you in the right direction. For instance, searching for " Nikon DSLR lenses" will generate a complete listing of all of the lenses that are currently available. If you have a specific model or measurement in mind, do not hesitate to use these key details in order to modify your search for better results. Searching for " NIKKOR AF-S 28mm f/1.8G," for example, will pull up all of these specific models to save time.
Do not purchase any Nikon lenses from sellers that have an extensive history of negative feedback and poor ratings from previous customers and clients that have purchased products from them in the past. Purchase Nikon lenses and other DSLR accessories from top-rated sellers. Save even more money by searching for competitive deals that also offer free shipping. Do not forget to contact the seller with any questions or concerns before the purchase has been finalized.
Conclusion
There is a wide variety of Nikon lenses available for most Nikon DSLR cameras. By learning how to properly shop for them, the average consumer will be able to get more value from their Nikon DSLR camera. Regardless of their level of experience, digital photographers should take the time to research all of the options that are currently available in order to make sure that they are making wise investment choices for their specific needs.