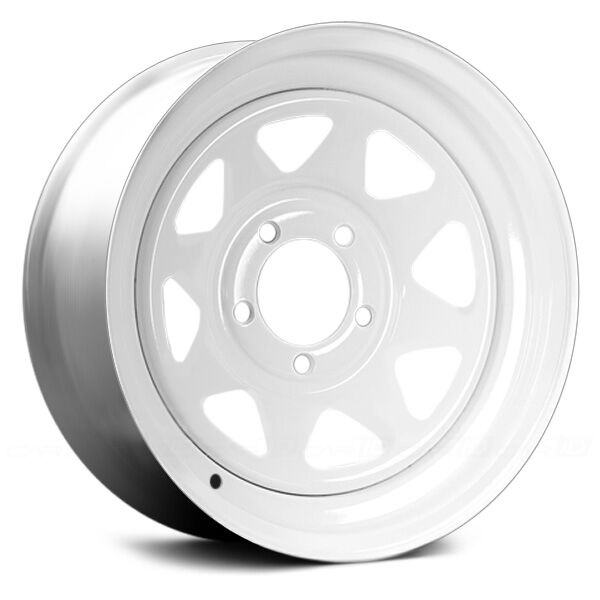 Nissan Patrol alloy wheels look good and weigh less than steel wheels. Their numerous benefits easily justify their higher price tags. Most enthusiasts consider alloy wheels a 'step up' from steel wheels. Nissan Patrol drivers like alloy wheels for many reasons, including the smoother driving experience they offer. More often than not, manufacturers use aluminium and magnesium combinations to make these alloy wheels. Buyers acquire Nissan Patrol alloy wheels in retail automotive stores and on the internet on sites like eBay. The popular website features a large collection of Nissan Patrol alloy wheels and sometimes offers special deals on automotive parts and accessories.
Materials in Nissan Patrol Alloy Wheels
Knowledge of the materials used to manufacture Nissan Patrol alloy wheels helps buyers make informed purchasing decisions. Nissan Patrol alloy wheels consist of a single metal or a combination of two or more metals. The ratios of each element in a particular combination define the end properties of an alloy wheel. To provide drivers with a range of driving experiences, manufacturers create various combinations during the manufacturing process. The ratio of each material in an alloy combination directly affects the end price and performance of the alloy wheel. Buyers need to familiarise themselves with this information before purchasing wheels.
Certain metals add tremendous strength to alloy wheels and extend their usage lifetime. Manufacturers create such popular combinations for Nissan Patrol alloy wheels to make them durable and long lasting. The combinations used for alloy wheels include other benefits, as well. These alloy wheels tend to be easy to paint, finish, and customise in various ways. Enthusiasts highly value this customisation freedom, which does not usually exist with steel wheels.
Nissan Patrol Aluminium Alloy Wheels
Aluminium serves as the most common metal in Nissan Patrol alloy wheels. Aluminium alloy wheels feature high-performance, lightweight characteristics that offer a quicker brake response and a faster driving experience as compared to their steel counterparts. The lighter weight greatly benefits the Nissan Patrol's overall suspension, as well.
When it comes to choosing aluminium alloy wheels for Nissan Patrol vehicles, buyers typically find an impressive selection of choices. Buyers interested in perfectly matching the wheels and tyres to their Nissan Patrol vehicles do this with ease. Many buyers also find it convenient and cost efficient to purchase tyre and wheel sets together.
Nissan Patrol Magnesium Alloy Wheels
Alloy wheels made of magnesium tend to cost more than alloy wheels made of aluminium. In fact, magnesium wheels often cost more than most of the other combinations. When compared to aluminium alloy wheels, magnesium alloy wheels weigh less. This makes them a good choice for use in race cars and other specialty vehicles. On the other hand, aluminium and other alloy combinations make better choices for everyday use because of the decreased durability and longevity of magnesium. Magnesium alloy wheels for Nissan Patrol vehicles offer aesthetic appeal, but they bend easily. Nonetheless, magnesium wheels remain an option for the drivers of these vehicles.
Nissan Patrol Alloy Combination Wheels
Nissan Patrol alloy wheels also come in combinations of different metals in different ratios. Popular combinations include aluminium with nickel and aluminium with magnesium. Wheel manufacturers discovered that certain ratios offer optimum results, and different metal combinations bring out different properties in the alloy wheels. Manufacturers sometimes use metals like copper, silicon, chrome, and iron with aluminium to make alloy wheels. These combinations exhibit excellent resistance to rust and durable, high-performance features. Customisation options also increased with the introduction of different metal combinations.
Material Summary
Each alloy type provides different features.Understanding the advantages of each alloy type allows consumer to make an informed purchasing decision.
Alloy Type

Advantages

Lightweight

Fast braking

Increased speed

Improved suspension

Magnesium

Lightweight

Aesthetically pleasing

Combination

Durable

Corrosion resistant

High performance
Use the chart above to easily identify which alloy material is the most appropriate and delivers the required attributes.
Benefits of Nissan Patrol Alloy Wheels
Nissan Patrol alloy wheels offer numerous benefits to consumers, and enthusiasts buy alloy wheels in large quantities across the globe. In short, the wheels weigh less, look good, ride smooth, and last longer. In terms of resale value, the addition of alloy wheels often increases the value of a used Nissan Patrol .
Aesthetic Appeal
Nissan Patrol alloy wheels look far better than their steel counterparts. Many buyers prefer alloy wheels solely for their aesthetic appeal. Nissan Patrol alloy wheels come in different sizes and styles. Buyers need to make sure the alloy wheels they select fit their particular Nissan Patrol models. The alloy wheel finish makes a difference to the overall look of the vehicle. Common finishes include chrome, polished, and painted. Wheels customised in other ways usually come with higher price tags.
Lightweight Wheels
Nissan Patrol alloy wheels often feature aluminium in some quantity, and aluminium weighs less than many other metals while maintaining strength. When manufacturers use aluminium to form an alloy, it affects the end properties of the alloy wheel and forms a lightweight wheel.
A vehicle's suspension does not support 'unsprung weight', and this leaves the vehicle vulnerable to shock. Wheels generally fall into the category of unsprung weight. Using lightweight alloy wheels on a Nissan Patrol decreases the unsprung weight, and this increases the vehicle's handling and steering precision. A lightweight wheel also increases the ease of acceleration, and this improves the vehicle's fuel efficiency in the long run.
How to Buy Nissan Patrol Alloy Wheels on eBay
Enter a relevant query into the search bar on any eBay page to view the results and then use the various filtering options to shortlist your options. You may want to start the search for new or used alloy wheels near your own neighbourhood, for example. After searching, enter your postcode as a filter to find local listings and avoid delivery charges. You should sort through the feedback and reviews for a seller before placing an order. Nissan Patrol alloy wheels often consist of lightweight aluminium, magnesium, or combinations of these metals with nickel, copper, and other metals. Many enthusiasts prioritise buying alloy wheels for their Nissan Patrol vehicles for optimum performance.