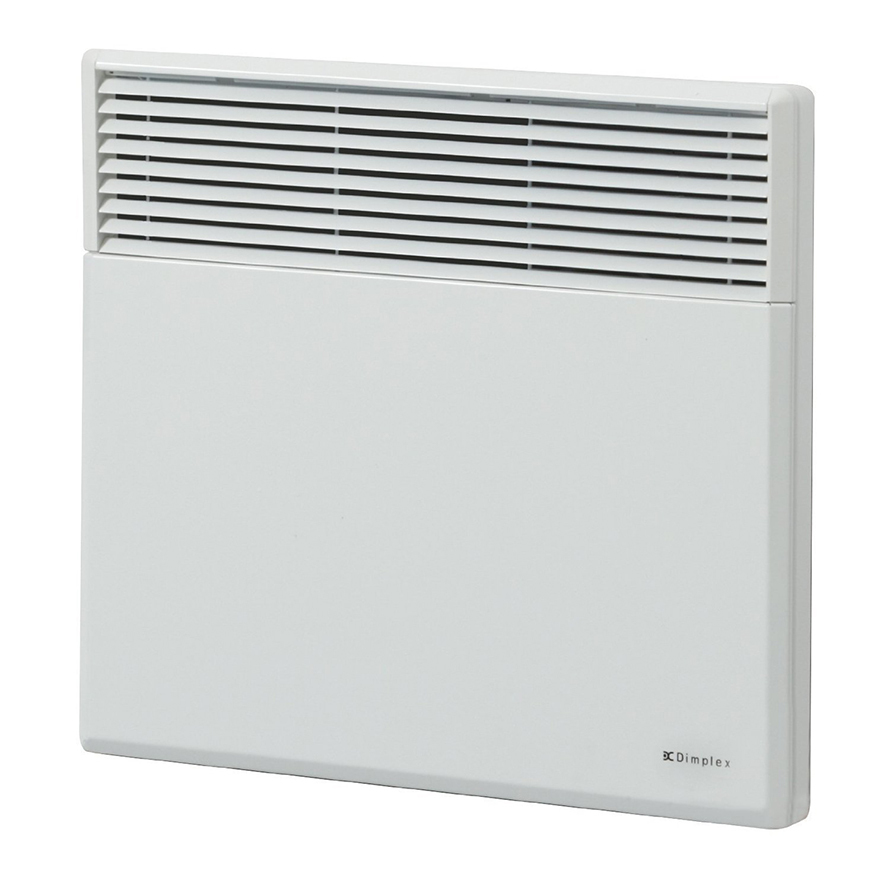 Ever since the first time someone lit a fire in a cave, people have wanted to heat their homes. However, as civilisation progressed, heating requirements changed. Modern people want affordable, clean heat without combustion products. This is where theNOBO panel heater comes in. Small and slim, this NOBO heater.
Benefits of the NOBO Panel Heater
A NOBO panel heater combines the benefits of a radiant panel with those of a convection heater. There are two main elements to the heater: an outward-facing radiant panel and an internal convection unit that provides a constant flow of warm air upwards. The radiant panel spreads out the heat over its entire surface, making it warm rather than hot, so it is safe to the touch, something that reassures many parents.
The slim design, averaging 50 mm in depth, means the owners can place the panel close to the wall. This, combined with the even heat, lets owners place the heater safely behind furniture if they want. The heating panel can even cover the power socket, providing an extra level of safety for consumers with curious children. NOBO panel heaters are also silent and efficient, with no fans in the convection element. The heaters silently convert all the power to heat with 100 per cent efficiency, and without any combustion by-products that might bother asthma sufferers.
Choosing the Right NOBO Panel Heater
The first step in choosing the right NOBO panel heater is determining the use case. For many buyers that means answering two main questions: how big is the room, and is the NOBO the only heat source. NOBO panel heaters make a great primary heat source, especially in townhouses and apartments. A good rule of thumb is 100 watts for every square meter of area. A large living area may require up to 2000 watts, while a small bedroom can get by with about 1000 watts of heating. If consumers use NOBO as supplementary heat source, these numbers go down. Another thing to consider is whether each NOBO should have its own thermostat, or whether it makes more sense to control all panels from a central thermostat.
NOBO E-Series Radiant Panel Heaters
NOBO E-Series slimline panels are a great choice for anyone looking for an easily installed radiant panel option. Each panel is 400 mm tall and 50 mm deep. The panels range in length from 475 mm for the 500-watt model to 1525 mm for 2000 watts. The fact that the panels have constant dimensions, except for length, helps make sure that every panel has the same surface temperature, regardless of its size. Each panel has its own thermostat and with a fully programmable 24-hour, seven-day timer. Owners can ensure they get heat when and where they want it, complete with local control. This is an easy option for anyone looking to use NOBO panel heaters either to supplement a central heating system or in rooms that do not have central heating.
NOBO Mini Central Heating System
The NOBO mini central heating system combines all the benefits of NOBO panel heaters with a small-scale central heating system, making it a great choice for townhouses and other small residences. Each system includes the NOBO N4X panel, which is a standard NOBO panel without a thermostat. These panels connect to a single multi-programmable thermostat with built-in timer function. The control wiring does require professional installation, but after that, the system offers complete heating control from a single location, with all the health and safety benefits of NOBO panel heating. N4X panels come in 1000, 1500, and 2000 watt ratings, and range from 750 mm to 1500 mm in length.
NOBO T4N Panel Heater
The NOBO T4N panel heater is one of the most flexible units NOBO provides. Available in the standard 1000, 1500, and 2000 watt power ratings, this model is for both home and institutional usage. Because the heater has a flat panel, owners can be sure of its safety, which is an important benefit for institutional usage. The key to its flexibility lies in the use of modular thermostats that attach via a plug-in connection. Users can choose everything from a simple timer to a fully programmable thermostat with multiple settings and battery standby. With the right thermostat module, the T4N is also compatible with the NOBO Orion 512 control system, which offers a single point of control and runs over the mains so it does not need any additional wiring. One thermostat even has a maximum setting for use in student or other housing.
How to Buy a NOBO Panel Heater on eBay
Buying a NOBO panel heater on eBay is almost as easy as typing the words ' NOBO panel heater' into the search box on every page. eBay offers a wide range of NOBO heaters and other products, and all the tools and filters you need to find just the right product to meet your needs. You can also check the eBay Deals section to see if there are any deals on NOBO heaters. NOBO panel heaters are energy-efficient and provide clean, gentle heat with no combustion by-products. The panels are even safe for use around children. All you have to do is find the right panel for the room you want to heat and plug it in.