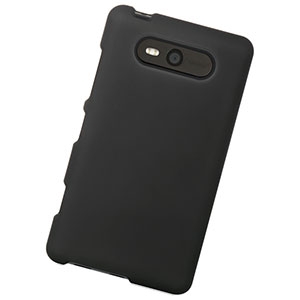 It is recommended that a user of the Nokia Lumia 820 purchases a protective case in order to prevent damage. Cases come in many designs, colours and materials, and are available to purchase on eBay for this particular model. Covers are often designed so that is provides the ultimate protection of the specific phone, and this guide will highlight the different cases that can be bought for the Nokia Lumia 820 phone.
Buying Considerations for the Nokia Lumia 820 Case.
One of the primary buying considerations is to ensure the key external features of the device aren't covered, which includes the speakers, camera, headphone jack and charger port. Most cases are designed so that these areas are left clear, but it is still something the user must consider.
Certain cases, such as the pouch are designed to protect the entire phone and therefore the user must take it from the case before use. Another factor to take into consideration is that the case is specific to their phone model; as sometimes cases deemed "universal" often don't fit all models. Having a price range in mind as well as a design can be a good way of speeding up the research process.
Sleeves and Pouches
This type of case acts to protect the entire device. Many cases are made from neoprene and provide extra padding to help guard against any bangs the device may receive. Cases such as this are widely available on eBay and vary in design, material, colour and price.
As this case is designed to cover the whole phone, it must therefore be removed from its case before use. This is something that must be taken into consideration by the user and for those who use their phone frequently, it may not be the ideal choice.
Holsters
A Holster allows the Lumia 820 to be stored on the user's bag strap or belt and similarly to the sleeve covers the entire phone. Again this means the phone would need to be removed before usage. This cover is often made from leather, and is aesthetically pleasing and will appeal to those users working in a business environment.
Outer Shells
This is the case designed for frequent users who store their phone in a pocket or purse. It enables unrestricted access to all of the phones features and still protects the back and sides of the device.
These cases are usually made from plastic or rubber and for those looking to preserve the natural style of the phone, clear cases are also available. The outer shell helps to prevent against scratches and small bumps but wouldn't usually be able to withstand a full trauma.
Rubber Cases
This case encloses the device with a layer of silicone rubber and is extremely easy to fit and remove. They help prevent against scratches, however shock protection is limited. Due to the material used on this cover, it provides the user with extra grip which can help for those using the Nokia Lumia 820 on the move.
Flip Cases
A flip case can be perfect for those with jobs that involve using their phone. They are often deemed the " compromise case" and are made from leather. This case offers the user more than just protection; there is space to store case and cards as well as potentially doubling up as a stand for presentations and photo slideshows.
Gym Armbands
Ideal for those users who want to take part in exercise, the gym armband can provide shock protection during exercise. This case wraps around the users arm with the phone secured with a plastic cover. The user will be able to listen to music during training without fear of their phone falling out or being damaged by water.
How to Buy a Nokia Lumia 820 Case on eBay
The user should have an idea of what they want before they begin searching and this can be a great way to speed up the decision process. eBay is often a great place for customers to start looking.
To begin, simple type the name of the case and brand of the phone into the search bar, in this case " Nokia Lumia 820 outer shell case". This will generate a results page filled with many products and the user should then use eBay's filtering system to further limit the results. The user can filter according to colour, price and condition among others.
In addition to this, the seller rating is something that must also be taken into consideration. Shopping on eBay for a Lumia 820 case can be the perfect way to find the ideal affordable case. The wide variety and filtering system provides the user with all the information needed to make the correct and informed decision.
Conclusion:
This guide has provided details about buying a Nokia Lumia 820 case and recommends eBay as a great place to begin searching. A variety of colours and designs are available in varying price and condition.