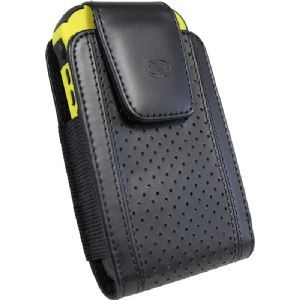 Protective cases are recommended when buying phones in order to prevent damage being caused to them. This damage can be caused due to sudden shock or scratching and water damage. Cases come in many designs, colours and materials and are available to purchase from eBay for the Nokia N9. Many covers are lightweight and act in a way so as that the user doesn't notice they even have a cover on their phone.
Buying Considerations for the Nokia N9 Case
When selecting which case to purchase the user must ensure that the speakers, camera, headphone jack and charger port aren't blocked. The majority of cases come designed with access to all of these key areas however there are some exceptions. Obviously if a pouch chase is selected then this is designed to protect the entire phone and this then user must remove the Nokia N9 before use. Ensure the case is specific to your model of phone as there tend not to be universal covers. In addition have a price range in mind and shop around to see where the best price is available, eBay is a great place to begin searching for a Nokia N9 case.
The Different Case Types
There are many different variety of cases for the Nokia N9, and all the features, advantages and disadvantages will be highlighted in the following section:
Sleeves and Pouches:
This type protects the Nokia N9 by completely covering it and thus protecting it from exterior damage. There are many pouches now that are made out of neoprene and provide extra padding to help guard against any bangs the device may receive. There are many of this type of case available on eBay and vary in colour, outer design and material. Before using the device, the user will have to completely remove the device from the pouch in order to access it fully.
Holsters:
This type allows the N9 to be stored on your bag strap or belt and covers the entire phone so it would need to be removed for usage. These tend to be made out of leather and often give a classy impression.
Outer Shells:
This type of case enables unrestricted access of the device and tends to only protect the back and side of the phone. It allows for easy access and is ideal for those who keep their phone in a pocket or purse as it is enables the phones functionality to be maintained. These cases are usually made of plastic or rubber and are quite often thin; they can protect against scratches and bumps but won't be able to handle a full drop. They tend not to add bulk or weight to the phone and come in with various patterns on them. Searching on eBay can provide the user with a good background as to what is available.
Rubber Skins:
This rubber case encloses the device with a layer of silicone rubber, there is a thin version that protects against scratches and a thicker case provides extra shock protection. These cases are extremely simple to remove from the device and can offer the user some extra grip.
Flip Cases:
This is seen as the compromise case, they are often leather and can include pockets for cash and cards. It does offer a lot of protection for the user's device however can be quite bulky in size. They are available in a variety of colours and eBay offers a great variety for the potential buyer.
Gym Armbands:
This case is designed for users who take part in training activities and wish to listen to music as they work out. It offers shock protection and moisture protection as it wraps around the person who is using its arm.
Complete Skins+
These neoprene cases offer complete protection for the N9 and care extremely lightweight and flexible.
How to Buy an iPhone 4 Case on eBay
Having an idea of what style case the user requires prior to searching will make the process easier. Searching for a Nokia N9 case on eBay is a good place to begin searching. To begin, simply type the name of the case you require and the brand of the phone, "Nokia N9 Case". This will generate a results page filled with often thousands of products. The user can then use eBay's category system to filter the results tailored to the criteria desired. Colour filtering as well as price filtering is a good way to limit the search options that come up and can make the product the user desires much simpler. Shopping on eBay for a Nokia N9 case is a great way to find the case desired for a price that is affordable. This site contains a wide variety of cases and many of them are mentioned above. The variety available and filtering options can give the user all the information they need. Using eBay's rating system can be a good tool to use in order to help gage which seller to purchase from.
Conclusion
This guide has provided details about the Nokia N9 Case and eBay is a great place to begin searching for the right product. This site sells different colours and designs of case suitable for the N9, this coupled with the filtering tools makes it perfect for the consumer to research for the right case.