When selling used items on eBay, all sellers want to minimize the costs. While fees are inevitable, here are some saving tips based on my experience.
1. Use your free listings
You get 40 listings (Fixed Price or Auction) for free every month. This includes re-listings. If you have many items for sale at once, choose a longer duration for each items. So when you re-list some or all within the month, they are still entitled to free listings.
---
2. Price Format & Duration
If your item is popular and you expect a fair price, list as Buy It Now. This way buyers can hit the Buy-It-Now button anytime, neither of you need to wait till the auction ends;
If you just want to get rid of stuffs quickly, list them in auctions with a very low start price; if you don't think your item is high in demand, e.g. a prom dress, list with the longest duration available, either at a fixed price or in auction; if you are not sure the fair value of your item, list it in auction with a long duration, the market will tell.
---
3. Rule of Thumb: Create a Good Listing
---
4. Shipping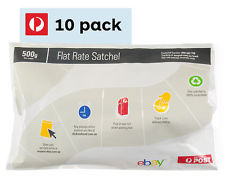 These are the options I normally use
1. Item weighs less than 500g:
Large Letter: Can use it to post light clothes. Make sure it is registered so you can track it. The cost is between $4.8 and $6, which is cheaper than the 500g eBay prepaid satchel which can only be pre-ordered online and costs $7.35 each including postage. The Australia Post prepaid satchel which can be purchased at the post office costs $7.85 each.

2. Larger Item weighs up to 3kg
3kg eBay/Australia Post Prepaid Satchels


---
5. Does Auction sell faster?
In the past, yes. Auction items will normally be pushed up when the auction is about to end.

However the rule has changed. Listing quality plays a more important role than ever, if your listing is crap and has not had any watches yet, it will be demoted.
---
6. Are you serious about selling on eBay and do you want to expand your occasional business?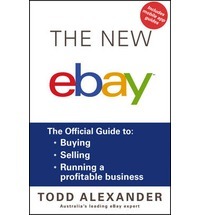 There are text books written by eBay veterans that provide guidance on selling and buying. Occasionally eBay also offers training and education to sellers, keep an eye on their emails if you are interested.
---