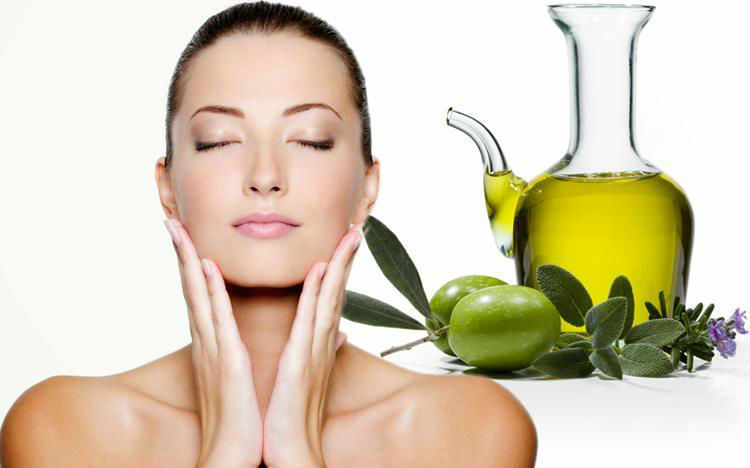 One thing that many people do not realise is that olive oil is not only for cooking or making salad dressings anymore; olive oil also makes a great skincare product. Another important thing that people need to also realise is that not all olive oils are the same, so going to the local supermarket and grabbing the first olive oil off the shelf is not a good idea if the oil is for skincare purposes. Consumers find olive oil and skincare products containing olive oil at retail department stores and on eBay . Becoming familiar with olive oil good for the skin is essential before using this as a skincare treatment.
Know About the Different Olive Oils
With all the different brands of olive oil on the market it is difficult to always know which ones are the most beneficial for skincare purposes. Olive oil that is good for the skin typically has oleic acid, vitamin E, carotenoids, and oleuropein. Olive oil penetrates deeply in the skin and has natural antioxidants that many other oils do not possess. Vitamin E helps improve skin elasticity while carotenoids help protect the body's RNA and DNA. Listed in the table below are essential elements to look for in olive oil for skincare.
Virgin olive oil is the best grade due to high oleic acid content
Extra virgin olive oil is beneficial but contains less oleic acid
Cold-pressed virgin olive oil is favourable since heat processing destroys valuable properties
Dark olive oil bottles minimise UV ray exposure that harms nutrients
Finding olive oil with as many of these properties possible helps ensure the best quality product for skincare use. It is not a good idea to use olive oil blends, so always read the packaging label thoroughly and look for 100 per cent pure olive oil only.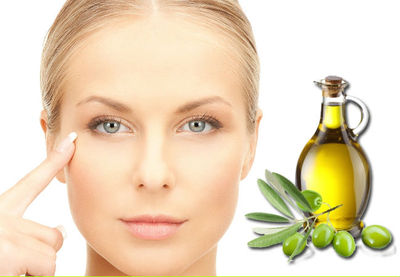 Eye Care
It is important to protect the skin on all areas of the body, especially those areas where skin is the most delicate, like around the eyes. People who want to experience softer more radiant skin use pure olive oil or olive oil skincare products. Start by dabbing a small amount of olive oil on the corner of the eyes, under the eyes, and on the eyelids nightly before going to bed. Olive oil is also useful for relieving irritated skin and smoothing it after waxing or tweezing eyebrows.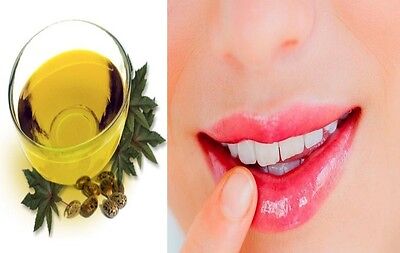 Lip Care
Taking care of the lips is also important, especially during the times of harsh weather which often leads to drying and cracking of the lips. To use olive oil as a lip care product, simply rub a small bit of oil on the fingertip and apply it to the lips. This not only helps moisturise the lips, but it also gives the lips a glowing sheen.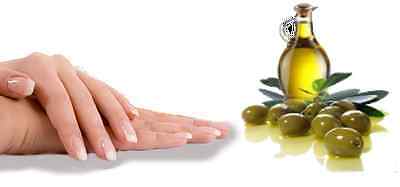 Nail Care
Another part of the body that people often forget about is the nails. Olive oil for nail care when placed nightly on the nails and cuticles helps keep the cuticles soft and adds beautiful shine to the nail beds. For an additional exfoliating effect, try taking olive oil and making a sugar scrub out of it and use it nightly to keep hands soft and retain moisture.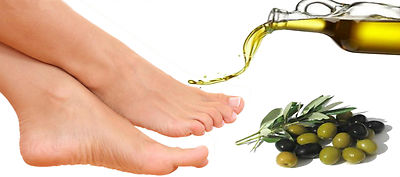 Foot Care
Taking care of the feet is also important, especially for people who have medical conditions such as diabetes. To use olive oil as a foot care product, add 1 tablespoon of the olive oil into a soaking tub of warm water. Allow the feet to rest in the water for about 10 minutes before patting them dry. Applying an olive oil scrub to the feet also helps keep the feet soft and supple.

How to Buy Olive Oil Skincare Products on eBay
One of the best places to shop for hard-to-find or unique products is eBay. People enjoy the convenience of shopping any time of the day or night and knowing that they receive the best value for their money. Using sellers who offer great deals on olive oil skincare merchandise and free postage and payment helps make the shopping experience even more affordable.

Olive oil has a variety of natural properties that makes it an ideal solution for many skincare needs. Not all olive oils are the same, so read product labels carefully before buying this oil or using skincare products containing olive oil. Knowing more about the uses of olive oil makes purchasing the right product easy.