Discover excellent reasons why owning an Optimum 9400 can save you money, time and partaking in unhealthy eating habits.

Eating healthy can be so hard sometimes. Especially when you're so tired. The last thing you want to do is prepare a healthy dinner, do you agree?


I mean prepping healthy food for dinner can take so long and then you have to worry about cleaning up afterwards…when all you want to do is have a warm shower and fall into your comfy bed.


For years this has been the case for me. In fact, there were many nights where all I was eating was tuna from a can and a side of microwaved broccoli, I know healthy right? (insert sarcasm)

But that was the past and today is so much different. Since owning my optimum 9400 I've been able to swap my unhealthy cereal brekkies with smoothies, afternoon coffees for juices and tuna and broccoli with delicious salads and soups.

I've lost weight, have clearer skin and spend less time cooking and cleaning.

In fact here are 5 of the most noteworthy ways my optimum 9400 has changed my life and mostly likely will for you too.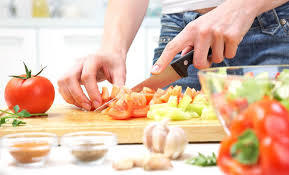 1. Saves Time

The optimum 9400 has stainless steel blades, which means it can cut through almost anything. I don't have to cut my own onions, carrot or capsicums…and making cauliflower rice has never been easier. And I don't even question if my fresh dates and nuts in my morning smoothie are crushed properly because the optimum 9400 does it easily.


Making smoothie, juices, fresh salads and raw soups requires hardly any prep now. All it takes is cutting 3-4 chunks before blending it and it's done!

Making Hot or Raw soups is now my new "fast food" I simply steam my veggies and then blend it in my optimum for 35 seconds to make a smooth, creamy consistency. I save even more time when I have a raw soup.

And cleaning up afterwards is completely different from my old blender, because all I now do is rinse the jug with water maybe add some detergent, and it's clean!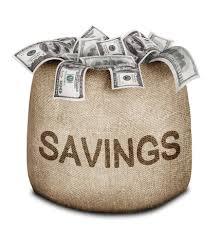 2. Saves Money
The optimum 9400 has saved me money in many ways. No more do I need to purchase flour from an organic shops because the optimum can pulse very easily whole almonds, buckwheat kernels, quinoa grains, and brown rice and of course any type of seed. I even make my own coconut butter, which has saved me a fortune.

Before considering an optimum 9400 I always had my eyes on the vitamix nutrient centre. I'm sure you agree too, that it's well and truly over-priced and according to some reviewers, not even worth it.

So buying the optimum 9400 has in fact saved me hundreds of dollars and hours of headache dealing with bad customer service and difficult warranty claims.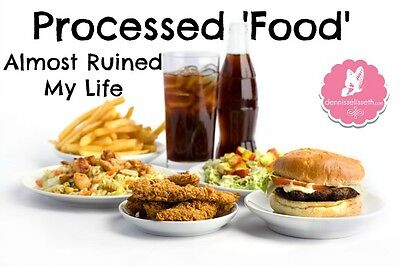 3. Helps One Consume Less Process Food
The optimum 9400 has stopped me from purchasing tinned tomatoes, long life almond milk, almond butter, Ice cream, bottled salad dressing and even dips.

Now all I do is purchase everything in its whole organic form and make them all fresh in my optimum 9400. I can now control what I'm putting in my body.

I've not only radically reduced my consumption of added sugar and sodium. But I'm also consuming less citric acid and other unhealthy preservatives. Overall my bloating has reduced and I've even lost weight, and probably all because I consume more whole food and fresh ingredients.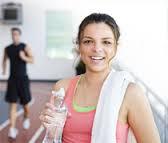 4. Improves Your Health and Wellbeing
Eating healthy and vegan is really stress-free because of my optimum 9400. Consuming fruit and veggies is now fun, delicious and easy. I have a healthy green smoothie, juice and salad every day (you can find all my nutritious and delicious recipes here) and hot soups every second day.

Now it's getting into hotter weather, I'm craving heaps of smoothies, juicers and ice frappes and it's been easy to do that.

Since changing to a health eating lifestyle I experience more energy, my vision is clearer, I feel happier, I sleep better, my skin hasn't seen a pimple in weeks and it's been ages since I've felt sick, all because consuming more fresh raw ingredients has been so convenient.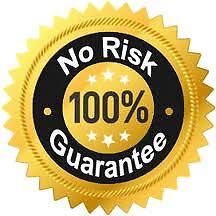 5. Absolutely Risk Free Investment
There was no risk what so ever on my behalf when purchasing my optimum 9400. It came with a 5-year warranty on parts and 10yr warranty on the motor AND a 30-day customer satisfaction guarantee. As part of their warranty you're not expected to pay for return shipping in an unlikely event a part was faulty, awesome right?

Some businesses make it so hard to claim warranty but I found from heaps of reviewers as well as my personal experience that all optimum distributors make it really easy and stress free. What are relief!


Bottom Line:
If you're still not convinced the optimum is the right blender for you then check out the reviews here on what other people are saying about their purchase of the optimum 9400, you won't feel disappointed. In fact, you might even feel jealous that you don't own one yet ;)