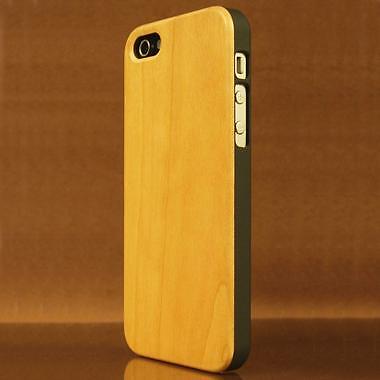 Over the past decade, Apple has risen to become one of the most profitable, influential and recognisable brands on the planet. The way that they have done this is through product innovation and reinventing the way the world looks at music and telecommunication. Two products in particular have played a part in this success; this being the iPod and the iPhone. They are expensive investments and should be sufficiently protected by users.
The leading name in iPhone and iPod cases is Otterbox; their products are built to last and are a worthy investment. To get an Otterbox case at an affordable price, be sure to check out eBay's deals on iPod and iPhone accessories.
Who Are Otterbox?
Founded by Curt Richardson in 1998, Otterbox has gone on to become the worldwide leader in iPhone and iPod cases and it isn't difficult to see why. They started with a simple case and using their creativity built something that can stand up to the rigors of daily life. It is a product that has a presence all over the world and should be any iPhone or iPod owner's first choice when it comes to casing.
Types of Otterbox Case
Otterbox have developed three different types of cases that are designed to serve the typical iPod or iPhone user. These cases all come in various colours and model types, so it doesn't matter whether you're buying for a 1st generation or 5th generation 'I' device, Otterbox will have a case that is suitable.
Otterbox Defender
The top selling Otterbox case is the Defender and it is the original Otterbox product. Widely regarded as one of the most popular iPhone and iPod cases throughout the world.
Protection

The first iPhone and iPod cases that can safely say that they are intelligently powered. The defender series comes with built-in iON intelligence that blends together with Otterbox's rugged yet versatile nature perfectly.

The iON intelligence interacts with the user by providing information on the iPhone or iPod battery and relays it back. This gives them accurate indication of what life the phone has left, no matter whether it is on or off. The Otterbox defender uses a unique three-piece build that can absorb the heaviest of blows.

Style

The only downside of a Defender case comes in its style and design, because it simply lacks any real form of either. Its poor layout actually makes the product heavier, it means that the element of protection doesn't come without sacrifice.

Accessibility

It can be time consuming to assemble and disassemble, but it does offer great access to all ports. The only real issue in terms of accessibility this case has is when it comes to docking. The thick case makes it hard to reach the base port, so it may require removing before placing into a docked state.

Price

It is considered the mid-range Otterbox offering, so shouldn't cost any more than $50, which means shoppers should be able to find it for around $30 on eBay.
Otterbox Commuter
The Otterbox Commuter is often referenced as the Defender's lighter brother. Its basis is a silicone body that is covered by a single layered plastic shell. Simply put, it provides protection and style at a price that is unmatched.
| | |
| --- | --- |
| Protection | The commuter sticks to Otterbox's way of producing items and places emphasis on protection. The bottom ports and headphone jack are well covered by silicone plugs, meaning that it can be dropped without risk. Its less thick build quality means that it doesn't provide the same quality of protection as the Defender. |
| Style | Style is where the Commuter case comes into its own and stands out from the crowd. It's slim in nature and won't be likely to weigh down your pockets. It even comes complete with a modified Apple logo on the back to give it a stamp of authenticity. Sadly the design is based on silicone, which most know isn't cheap, nor the most efficient. |
| Accessibility | Much like other Otterbox products, the defender uses silicone flaps to protect ports. This means that they need to be moved aside to plug in chargers and headphones. It does have a few access issues, as removing the case is a little tricky once it has been put on. |
| Price | Otterbox Commuters come in at approximately $35 at retail. However, on eBay it is possible to get them lower than that and a used option should cost no more than $25.00. |
Armor
When it comes to heavy-duty iPhone and iPod protection, there is only one choice shoppers should have in mind. The Otterbox Armor is built to withstand up to two tons of force and can be submerged in up to seven feet of water without issue. It is the toughest of cases amongst an array of tough cases.
| | |
| --- | --- |
| Protection | If there is any phone case that can be described as an 'ironman', it is definitely the Otterbox Armor. It is bold, rugged and built to take any form of damage. The case has two heavy-duty metal latches that join together with two thick pieces of plastic, which sandwiches a layer of shock resistant silicon. |
| Style | In terms of style it may not be a phone that is appealing to everyone -to say the armor is bulky is an understatement. Hefty and chunky, the Armor has a purpose in mind and it isn't stylish. Expect it to protect your phone from all the elements, whilst also clocking in at a fairly hefty weight. |
| Accessibility | The case may be completely encapsulated, but that doesn't hamper its accessibility. A layer of silicone covers all the ports, then they slide away when the port is needed. It can entail a little extra effort should you regularly listen to music. But that's a small sacrifice when considering the amount of protection the case provides. |
| Price | The RRP for the Armor case is around $100, which will be tough for some to budget for. Where Armor cases are built for longevity, picking one up used is a possibility, and is a great way to save money on that figure. |
How to Buy an Otterbox Case on eBay
To find the type of Otterbox case to suit your iPhone or iPod, start looking on eBay. Expect to find all types, designs and colours readily available at affordable prices. Start the search by logging onto eBay's homepage and selecting phones or electronics from the category options, before selecting the cases, covers, skins sub-category. Then use the search modifiers on the left of the page to focus in on Otterbox branded products.
Another way to find Otterbox products is to use the keyword search bar found at the top of every page. Simply type 'Otterbox' into the search bar, hit search, and start exploring all the listings that are tagged with such term.
Conclusion
As the generations of 'I' device move forward, the technology inside of them gets more advanced, but it also means that they become more fragile. Nobody wants to invest $600 or more on a piece of technology that could end up broken sooner rather than later. Smart shoppers know that protecting such an investment is important and nothing does it better than an Otterbox case.
When it comes to buying a quality Otterbox case, eBay should be a shopper's first destination. The world's leading auction website has all models available at prices that will help shoppers save a fortune on high street retail RRPs.