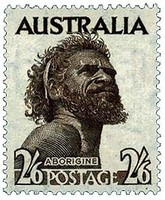 Postage is generally used by sellers in an 'honest' and 'accurate' approach.
I would suggest to buyers to follow a few simple rules before committing to purchase, these rules are designed for 'clarity' to actual cost you will incur for postage & any other fees the seller may apply on buying the item.
There is a chance you could find the postage cost either high or in some cases extreme. Knowing exact postage (inc all other seller fees) before bidding will give you the buyer, the ability to truely assess the value of the item of interest and calculate accurate bidding.
Rule One - If the postage cost is not listed, email the seller and ask for postage cost inclusive of all seller fees & handling cost prior to any bidding. Always look to give the seller 48-72 hrs to reply, I suggest to not leave the email to the last moment.
Rule Two - If the listing does not 'exclude' or is not clear if there are any additional seller fees or handling costs, email and ask if there are additional cost the seller would apply on top of the advertised or advised post cost prior to any bidding.
Rule Three - Know the type of postage to be used. Domestic mail includes 'regular', 'registered', 'express' and International includes 'Seamail', 'Airmail' or 'Express International'. Some forms of postage will include insurance, some will not. Some postage methods will take 3 months for delivery and some will be next day delivery. If unsure or you wish a particular postage method - email the seller prior to bidding.
Rule Four - If you have an exact post cost (including all additional seller fees) and you feel the post cost is high, email the seller and ask if there is an alternative to the post cost offered that would be cheaper. You may be surprised to find some sellers will have alternatives, the example of Airmail to Seamail may be suited, a cheaper rate of postage for a longer period of delivery.
Rule Five - If the seller states 'only' actual post cost, if you hold a question to the post cost provided, email the seller and ask if a refund will be given if postage is less than quoted at the time of mailing prior to bidding.
Rule Six - The most important rule of all. If you have allowed the 48 - 72hrs in emailing questions to the seller prior to the listing end time and you have not recieved a reply - DO NOT BID or BUY. The risk is eliminated to the 'Unknown'.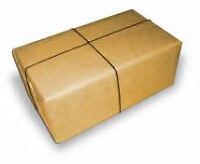 Sellers can charge for Material Charge for packaging - Generally for most items, if the packaging materials were purchased new, cost would be no more than $0.50 to $5.00AUS. I am a believer in recycled packaging and in the few years of my own buying and selling, I am yet to pay or pass on any any packaging material cost to buyers.
You will find as an example some $0.99 listings with a $35.00 postage and handling cost for an item less than 500g in weight - RIPP OFF's. This is pure profiteering from postage and should not be supported by buyers at any level.
The other factor to raise is the issue of insurance, in a time when eBay AU is heading for a PayPal only environment, sellers have the potential to 'load' insurance to increase margins. PayPal has the buyer protection plan and I would recommend for all buyers to be aware to PayPal policies on this topic.
Postage cost as a result of eBay AU and PayPal's union to eliminate all other electronic payment methods will increase with the need for sellers to insure all items upon posting. If a seller does not insure the item, the seller is at risk of a claim through PayPal and having the sale value refunded back to buyer.
Check post cost against the many postal website avaliable, in Australia most sellers use 'Australia Post'. The website for Australia Post is excellent and can provided an exact cost including all dynamics like insurance, delivery confirmation and 'sign for' option. If the seller has provided accurate information to postage, it is likely you can confirm this cost via postal websites.
Regards,
Bayo_madness
PLEASE - If you find this article interesting please vote 'YES'