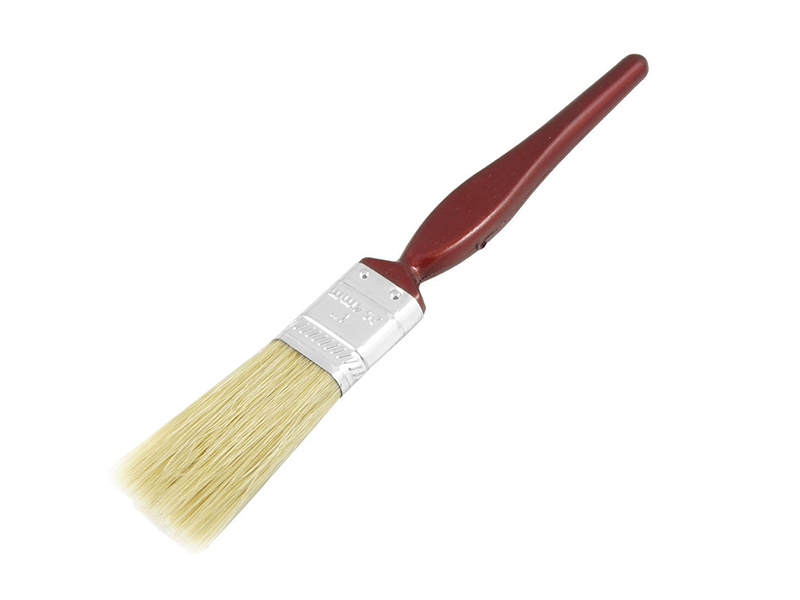 There is little doubt that painting can be time consuming and messy, but buying the correct tools makes the job relatively easy and stress free. Here are ten must have painting tools that everyone should have no matter what size paint job they are working on.
1. Tarp or Drop Cloth
Laying down a tarp or drop cloth across floors, carpet and furnishings can help protect the surfaces of the home. In a pinch, if a tarp or drop cloth is not available, a painter can lay down plastic sheeting to protect surfaces.
2. Painter's Tape
Painter's tape is fairly lightweight and sticks to surfaces without leaving behind a sticky residue or peeling away surface paint. A painter can use the paint to cover baseboards, door jambs or other areas where they do not want paint to run or drop. Painter's tape also allows the painter to easily create a straight line while painting.
3. Rollers and Extenders
A paint roller is designed to quickly and evenly paint a large surface area. The fluff of the roller soaks up the paint and quickly deposits it across a textured surface like drywall or plaster to create full coverage. Rollers come in various sizes and fluffiness. The fluffier the roller, the more paint it deposits on a surface. The roller is affixed to a stick which helps extend the painter's reach.
4. Roller Pan
A roller pan is a specially designed pan that allows the painter to evenly apply paint to the roller. Roller pans are manufactured from metal or plastic. They can usually be re-used or disposed of after a single use.
5. Roller Pan Liner
Liners are available that can be placed in a metal roller pan for easy clean up. The liner is disposable and allows the painter to quickly switch paint colours in the roller pan without having to wash the pan out.
6. Paint Brush
A paint brush comes in handy when painting crevices, small areas or locations such as windowsills or door jambs. An angled paint brush is often used to paint around corners, and a flat edged paint brush is used to paint edges.
7. Paint Scraper
A paint scraper helps the painter quickly scrape away old paint. Paint scrapers are made from metal or hard plastic and come in a variety of sizes. Commercial paint strippers will also remove unwanted paint prior to painting.
8. Spackle
It is rare that the surface of a wall does not contain some sort of hole or blemish. Spackle lets the painter patch the nail hole quickly before painting the area. The painter should seek out a quick dry spackle.
9. Sand Paper
A sheet of fine grained sand paper lets the painter smooth rough areas prior to painting to create a smooth surface to spread the paint across.
10. Primer and Paint
A primer helps create a blank slate so the paint can go on the wall smoothly. The primer will hide blemishes or other imperfections so the paint looks flawless.
Conclusion
Painting interiors and exteriors takes a lot of planning and preparing. However, with the right set of tools purchased from an online retailer, the job can be a fun and easy one.