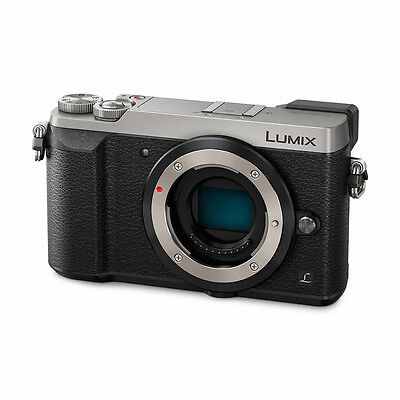 GX8 Mirrorless Camera
The GX8 is the newest addition to the Panasonic interchangeable lens camera, micro four-thirds sensor line up. If you've used any other G Series cameras in the past, this one should be very familiar straight off the bat. The menu system is the same and customisability is as good as it gets. The touch screen gets you where you need to go quickly and one of my personal favourites, the AFS-AFC-MF switch is included for lightning changes between focus modes.

As in the G7, 4K video and 4K photo modes are a big selling point for the GX8, giving you the highest consumer resolution video available internally (100mbps) and awesome flexibility with the three 4K photo modes.

It features a new 20 megapixel sensor which is higher res than most of their line up, along with image stabilisation built-in. It's dubbed 'Dual I.S.' and is designed to work with the image stabilisation in the lens attached if it has it, and it does indeed work very well.

Both the OLED viewfinder and the LCD screen move so you can shoot from whatever position you like, really. The body is quite significantly bigger than the GX7 and as such has a much better grip. It also has a 3.5mm mic input if video is your focus. The GX8 is now dust and splash-proof, which along with a host of features like in camera RAW-to-JPEG, makes it even more attractive to professionals looking for something more compact and light.