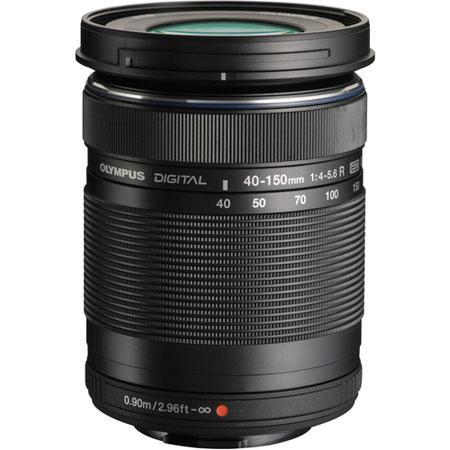 Panasonic have a large range of camera lenses released under the LUMIX brand name. These lenses are designed specifically for use with Panasonic cameras, and buyers will be happy with the variety on offer. Different lenses are used for particular styles of photography, and the following guide shall examine what lenses are appropriate for various subjects and situations. This guide will also detail how to find Panasonic camera lenses on eBay.
LUMIX Lenses
All camera lenses manufactured by Panasonic are released under their LUMIX name, and these products are for use with Panasonic digital cameras. Buyers should avoid using digital camera lenses with film cameras as the devices utilise different mechanisms. The most important thing buyers need to do before searching for a lens is consider what it is they want to shoot. As previously mentioned, different styles of photography require different types of lenses, and buyers will find specific lenses appropriate while others will be of no use. Deciding upon a style of photography will ensure that the correct lens is bought.
Landscape Photography

As the name implies, Panasonic LUMIX landscape lenses are used to shoot distant landscapes, architecture and other large subjects. There are a number of different lenses buyers can use to achieve particular shots.7-14mm and 14mm pancake lenses are used to emphasise the vastness of a shot, and are suitable for expressing perspective. 12-35mm, 14-42mm PZ, 14-42mm II, 14-42mm and 14-45mm lenses are perfect for capturing medium telephoto shots of distant subjects.

Portrait Photography

Portrait photography requires lenses that capture detail and clarity, and have excellent colour reproduction. The14-42mm PZ, 14-42mm II, 14-42mm and 14-45mm are suitable for medium distance portrait photography. A high-speed 45mmF2.8 or 20mmF1.7 lens allows users to capture the subject in clear focus while slightly blurring the background. This is ideal for when the subject needs to be highlighted. Photographers planning on shooting in rooms with minimal light should use the 25mm high-speed lens.

Wildlife Photography

Photographers who specialise in wildlife photography use lenses with very fast shutter speeds as this allows them to snapshot.20mm and 25mm lenses are used for taking photographs of pets and animals indoors. However, shooting wild animals requires lenses with excellent zoom features and clarity. The 45-150mm, 45-200mm and the 100-300mm telephoto lens are adept at taking long distance photographs with strong detail.

Event Photography

Buyers looking for a lens to use taking photographs of weddings and other events should purchase either the 14-140mm lens or the 14-140mm HD 10x optical zoom lens. These are very versatile lenses that can take a wide range of shots, making them ideal for use photographing celebrations and events.

Macro

Photography

Macro camera lenses are used to capture insects, flora and other miniature subjects. Marco camera lenses can also be used for close-up shots where fine detail is needed. The 45mm macro lens is perfect for this type of photography. Buyers looking for a lens that will show minute detail on a far away subject should look for the 45-150mm, 45-175mm PZ, 45-200mm or the 100-300mm lens.

Unique Photography

Buyers interested in lenses used to take unique and unconventional shots should consider the 8mm fisheye lens and the 7-14mm ultra wide-angle lens.

Sports Photography

Lenses used for sports photography are similar to those used for wildlife photography in that they need a fast shutter speed and a decent zoom setting with strong clarity. The 45-150mm, 45-175mm PZ, 45-200mm and the 100-300mm telephoto zoom lens are all excellent at capturing action shots from a distance. Buyers who need a lens with an extremely fast shutter speed should look to buy the 35-100mm high-speed F2.8 zoom lens.
Buying Used Panasonic LUMIX Camera Lenses
Digital camera lenses are generally quite expensive products to buy so for some people buying a used model may be more viable. Used camera lenses are usually sold in excellent condition, but it's important for buyers to ensure that the lens has sustained no damage. To do this buyers should inspect photographs of the product for cracks, scratches or other signs of physical damage or defects. It's also a good idea to check the description box on the item page of a lens listing as this is where sellers often submit information about the product's current condition. Additional information and photographs can be requested through the use of the Ask a Question feature.
Searching for Panasonic LUMIX Camera Lenses on eBay
eBay is an ideal place to search for Panasonic LUMIX camera lenses, and buyers who do so will find a large selection to choose from at very reasonable prices. Here are some buying tips:
Head to eBay.com.au and when the title page has loaded click on the Cameras & Photography found in the Electronics drop down menu on the left hand side of the page.
· On the following page, click on the Lenses link, and when the listings page has loaded simply type the name of the desired Panasonic LUMIX camera lens into the search bar and press enter.
Buyers who wish to search for used camera lenses should click on the Used filter under the Condition heading in the Categories table on the left hand side of the page.
· Buyers are also advised to visit eBay Deals as they may find a suitable lens here for sale at a reduced price. Click on the Deals link followed by the Lenses title under the Cameras heading in the Electronics drop down menu.
Conclusion
Buyers need to spend some time thinking about the type of photography they wish to pursue. There is a large selection of Panasonic LUMIX camera lenses to choose from but different lenses are designed for specific types of photography. Buyers considering purchasing a used camera lens should remember to check the description box for condition details, and all buyers should visit eBay Deals before making a purchase.