Is it worth the risk?
When it comes to any tool purchase, it's not surprising that one may be tempted to invest in a parallel import – after all, if compared to the genuine product, it may cost almost half the price.

But is it really worth the risk simply because parallel imports are cheaper?

Parallel importation – or the 'grey market' – is the legal importation of non-counterfeit goods without the permission of intellectual property owners. Essentially, they're legitimate products that dodge standard distribution channels and, as a result, can arrive in our shopping baskets for a fraction of the local recommended retail price.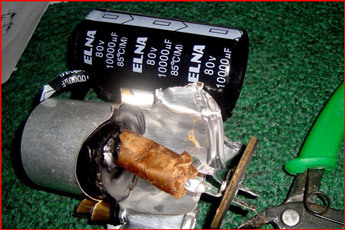 They're Cheap For A Reason
[unsafe-filter] Besides being cheaper than their genuine, approved for import counterparts, parallel imported air tools may not seem very much different in comparison… except they are. Certain working parts or material of the equipment may be dissimilar to those approved for use in Australia, in order to cut production costs. These differences, although sometimes not noticeable at a glance, can significantly reduce the quality, safety and operation of the air tool.
A High Chance of Being Counterfeit
Once again, parallel imported air tools are cheap because they simply may not be the genuine article at all. Counterfeit air tools are always substandard and just don't do the job they were designed for. Often times, they are downright dangerous. If a brand name is popular, such as Ingersoll Rand, it's guaranteed that there will be counterfeit products out there.
Parallel imported products and practices are perfectly legal, but there are no official warranties or product agreements. If you were to send your parallel imported air tool to its authorised service centre to be repaired or returned, you may find your request rejected.
Trying to get a parallel imported air tool repaired in Australia will be next to impossible. Authorised service agents may not be able to access the spare parts required to repair the tools and even if the air tool is still under warranty (if at all), no authorised dealer will repair it. As mentioned above, these air tools may look similar to the genuine product, but authorised stores are trained to spot fakes, and reputed manufacturers like Ingersoll Rand will never repair counterfeit or parallel imported air tools.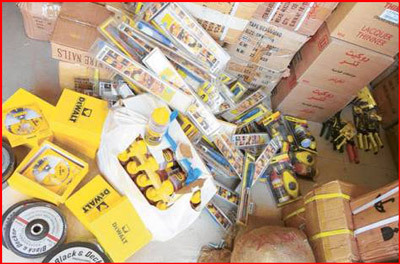 The lesson here is simple but often hard-learned—you get what you pay for. When you purchase an air tool from an authorised Australian distributor, you are guaranteed your product is genuine and that it meets the required safety and quality standards of the Australian marketplace, all backed with an "ironclad" manufacturer's and fair-use warranty. Parallel imports, conversely, are not tailored to the Australian market.

John Bishop, CAPS' National Sales and Marketing Manager, weighed in on the issue.

"We see broken down and poorly performing parallel imported tools all the time," he said. "Genuine products cost more for a reason and when you buy parallel, you stand to lose more than just money—they're playing with people's lives."

"All of CAPS Australia's products are genuine brands, built for Australian standards, built to take Australian fuels and built to withstand Australia's harsh environment. Each and every one is backed by a full manufacturer's warranty,"

So next time you are considering buying a parallel imported air tool, remember the risk involved. Sometimes paying less costs more—a cost that you most certainly cannot afford.