Dogtainers Pet Transport is a trusted, reliable and affordable pet and animal transportation company offering services all over Australia - from Coffs Harbour to Townsville, Sydney, Brisbane, Perth or Melbourne and many other destinations around the country. With over 40 years' experience in delivering 'any pet, anywhere, anytime,' you can trust that your beloved pet is in the safest of hands when you choose our professional pet relocation services for Australia and the world. Dogtainers Australia is the only owner-operated Pet Transport service with offices located in every state in Australia. We pride ourselves in looking after your pets better than anyone else. Dogtainers is the only owner-operated franchise business in Australia and we pride ourselves in offering the very best care to our customers.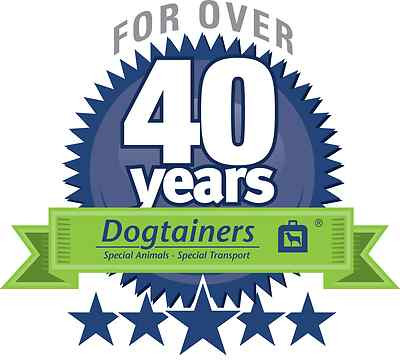 Our business owners are also breeders, behaviourists, trainers, veterinarians, vet nurses, canine and feline judges and all-round pet lovers. We are the premier PetAirline specialists when it comes to moving your pets anywhere in the world. With Dogtainers offices located all over Australia and Dogtainers agents and partners operating around the world, we can offer domestic, international and interstate animal transport with ease. Whether your best friend is a dog, cat, bird, reptile or rat, we will give them the best possible service from start to finish. Your pet travel arrangements are all taken care of with Dogtainers; we offer a pet freight service reflecting the shortest flights and air conditioned transport for collections and deliveries.

We offer reliable dog and cat transportation services and also transport a wide variety of other pet species around Australia and the world 365 days a year. Domestic and international cat, dog and pet transport requires a high level of skill and knowledge that is consistently delivered by our team of dedicated consultants. This ensures that all airline and entry requirements are followed and the transport of your pet runs smoothly and without stress.