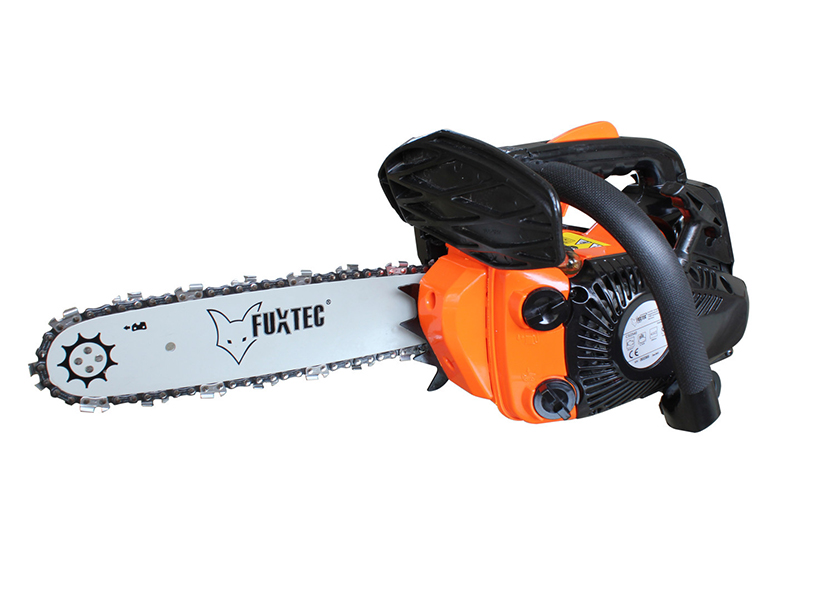 Chainsaw manufacturers design this tool for a variety of purposes and for this reason there are a wide variety of models available. Handsaw designs allow users to complete many different tasks; however, petrol chainsaws have a design that allows people to perform the work efficiently with a minimal amount of physical effort.
In many instances, petrol versions safely replace the handsaw and do its job in a fraction of the time that it otherwise takes, which is important when time is of the essence. People looking for petrol chainsaws locate them at many retail department stores, hardware stores, and online at eBay. Knowing more about petrol chainsaws, such as types and uses, helps buyers choose the right one for the job at hand.
Types of Petrol Chainsaws
One of the first things that most people often consider before buying a petrol chainsaw is what type of job people expect the chainsaw to perform. Petrol chainsaws come in varieties that range from ones designed for professional use, to those that are simpler and meant for hobbies and other activities that require less features.
In addition, buyers need to take other factors into consideration, such as how much the chainsaw weighs. Since many tasks require using a chainsaw for prolonged periods of time, people should find one that is light enough for practical use while still being durable and keep this as a high priority in the buying decision. It is a good idea to look for a petrol chainsaw that features an ergonomic design, especially if it is one that buyers plan to use on a daily basis.
Professional Petrol Chainsaws
Manufacturers of chainsaws design professional petrol chainsaws in a way to make them heavy duty, as some people typically use in many jobs on an everyday basis. This type of petrol chainsaw often has more advanced features than other models that are not used on a professional scale, so for this reason, they are often more expensive. Even though many models share the same standard design as more basic models, they have additional features that come in handy for a people in professional trades who require them.
Petrol Chainsaws for Professional Use
Petrol chainsaws for garden use help make a lot of tasks much quicker for people who use them in a professional capacity, although some people use most of these models for jobs around the home as well. Models like the MD 75 cc, 24-inch bar professional chainsaw is one that is compatible with various Husqvarna or Oregon brand bar lengths and chains, which makes it easier for people in countries like Australia to extend the lifespan of this chainsaw.
This commercial petrol model also features an electric start and a sprocket nose bar type. The chainsaw is one that includes a premium chisel which minimises kickback. It features a 610 millimetre cutting length and a diaphragm carburettor with an integral fuel pump. Models like this, as well as the Yukon 25 cc Arborist Tree Surgeon chainsaw are ideal for pruning trees and bushes. These models also handle most other heavy-duty garden work in a fraction of the time it takes other methods.
Petrol Chainsaws for Home Use
There are many high-performance petrol chainsaws available which are ideal for home use. The Baumr AG pole chainsaw is one model that is perfect for handling all types of jobs that require the use of this type of heavy-duty power tool at home. Even though it is smaller, this chainsaw is a high-performance model that is lightweight and therefore easy to carry and use for extended periods of time.
It comes equipped with a pole extension feature that allows users to eliminate tall tree branches within a few seconds. This compact saw comes with a commercial engine and an attachment for trimming hedges. It has a 12-inch sprocket nose bar, electronic start, and automatic chain lubrication. The anti-vibration system makes it easier on the body while using it.
If there are more extensive work requirements needed from a home chainsaw, such as jobs that require cutting down trees, the Yukon 58 cc petrol chainsaw is a sure bet. It is a two-stroke tree log chainsaw that comes equipped with a 20-inch bar and features a long handle to make reaching high places easy. The manufacturer constructs the body from a high-grade polymer which makes this particular model especially durable. In order to minimise fatigue on users, it also comes with an anti-vibration system and weighs a mere 6.5 kilogrammes when dry, which makes it easier to handle for longer periods of time.
Affordable Petrol Chainsaw Options
Petrol chainsaws come in a variety of styles meant for both professional and home use, so the features on both types of models vary, as do the prices. While buying new petrol chainsaws is expensive, many people consider them affordable options because of the value they offer. Used petrol chainsaws are another option available to those who do not want to spend a lot of money on new models, and they are ideal for people who do not use them very often. If consumers already own a chainsaw and just need a spare part or two, there is also the option of buying one sold for parts .
How to Buy a Petrol Chainsaw on eBay
No matter if you are looking for a professional chainsaw or one for home use, eBay is the ideal place to shop because of the wide selection of products that sellers continuously offer on the site. Finding a great deal on petrol chainsaw is easy by entering descriptive keywords into the search box located on any eBay page, or by using the advanced search feature available.
Manufacturers that design chainsaws place them in two categories which are professional models and then chainsaws built for home use. Professional models often have higher powered commercial engines that manufacturers design specifically for making them durable for repeated use. Models for home use are also heavy-duty models; however, they usually offer less powerful engines and have features meant for occasional use.