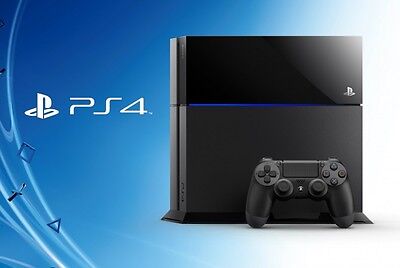 PlayStation 4
Purchasing a console[Game Consoles]There are a number of practical considerations to bear in mind when establishing which game console meets your need.

Are you already familiar with a particular console manufacturer's user interface and controller? You may find that if you have enjoyed using an Xbox 360, for example, that the transition to the Xbox One will be seamless.
Do you own a Sony or Microsoft mobile device? If so, purchasing a console by the same manufacturer can lead to new ways to enjoy gaming.
Do you already own a large number of games that you continue to enjoy? If so, look for a console with backwards compatibility like the Xbox One.
Is there a particular game that you enjoy playing? Always establish whether that title is available for the console you are considering. Some games are launched exclusively on one console.
PS4[PS4]The PlayStation 4 brings next-generation entertainment to your home. Equipped with powerful processors, 1.84TFLOPS GPU and 8GB of unified system memory, the PS4 delivers breath-taking graphics and high-octane gameplay across vast in-game environments.

The PS4 also gives you access to a host of entertainment services and apps that make it easy to enjoy all your favourite media and stay connected through the one device.

Play an ever-increasing collection of the biggest titles and PlayStation exclusives.
Share achievements and broadcast your footage at the touch of a button.
Enjoy remote play on compatible Sony mobile devices.
Get access to the best entertainment through apps such as Netflix and Spotify.

By adding the likes of PlayStation TV, additional DualShock 4 controllers and Sony wireless headsets to your equipment there are no limits to the gaming and entertainment possibilities your PS4 can offer.