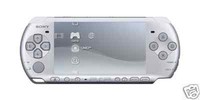 PSP 3000 ( aka PSP slim twin bro)
In short, nothing much, but Sony's portable video game powerhouse gets an improved LCD and integrated microphone.
If you're a heavy PSP user with wads of cash to blow, need the external mic, or want to play games on a standard TV, the PSP 3000 is the sleeker, visually crisper twin to last year's model. If you're an original PSP owner and skipped the PSP 2000, you'll see an even more dramatic difference upgrading. But if you're already rolling with a PSP 2000, your money's better saved than spent on this nominal uptick.
How? Let's have a closer look with a PSP 3000 and PSP 2000.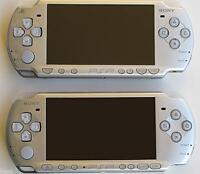 Starting with the face of the PSP-3000 (on bottom), note that the buttons under the screen are all rounded. Oh, and that little hole next to the PSP logo is the newly integrated microphone. The logos shift around a bit too.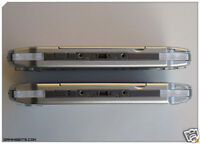 Top view: No differences to note. Still as slim.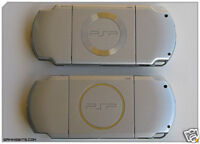 Back view: Only change is a slimmer ring around the PSP logo on the UMD door. Note that the Mystic Silver PSP-3000 has a matte finish to the glossy sparkle of the Ice SIlver PSP-2000.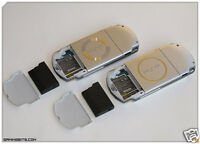 The battery compartments and sizes are identical.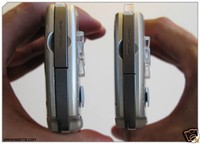 Left view: PSP-3000 (on right) has a more rounded edge and the thumbstick is slightly higher. The grip on the PSP-3000 cradles your thumbs easier.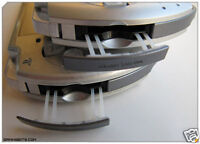 Left view - Memory Stick Compartment: Same design as PSP-2000. It's held up well on the PSP-2000.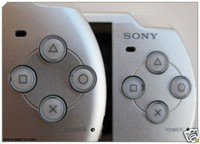 The PSP-3000 (left) features a very slight recess in the middle of the button layout. You can also see the rounded edge again.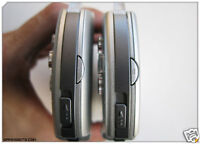 Right view: The sliding power/sleep switch and battery compartment button. Same form.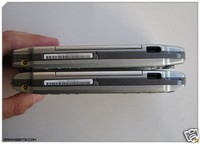 Bottom view: Same power and audio/video out ports.
Also, PSP 2000's color looks better...not worth an upgrade. But if you are a new comer, you may wish to go for the PSP3000 though, and most PSP 2000 accessories will fit the PSP 3000 still.
Most importantly, if you like this review and wish to see more of iHubCentral's gadget reviews, please vote YES for me, thanx.